TEL AVIV — Wilyat Sinai, the Islamic State's Egyptian branch, has continued its war against the Egyptian army in recent days with attacks that killed a number Egyptian soldiers and IS fighters.
The organization recently released what it says are photos of the fighting in Sinai, including incidents in which IS claimed Egyptian soldiers were killed.
Warning: Some of the photos below contain graphic imagery: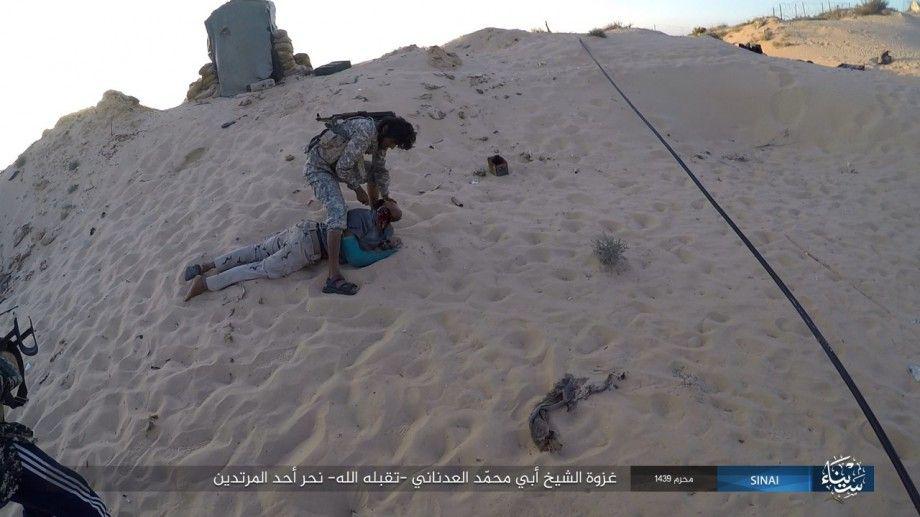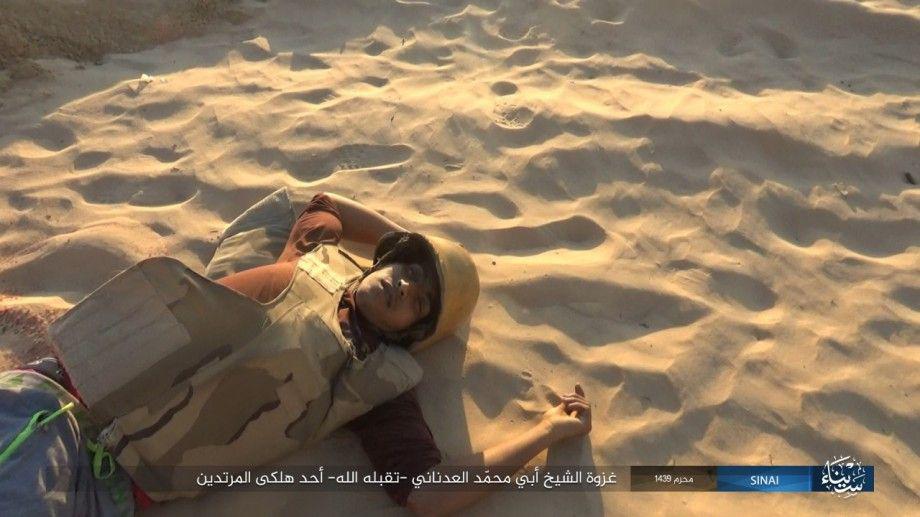 At least six soldiers have indeed reportedly been killed in fighting between the two sides over the past week, especially in the Sinai cities of Alarish and Sheikh Zweid.
These photos showed IS fighters executing an Egyptian soldier who was captured after an IS attack on an army post.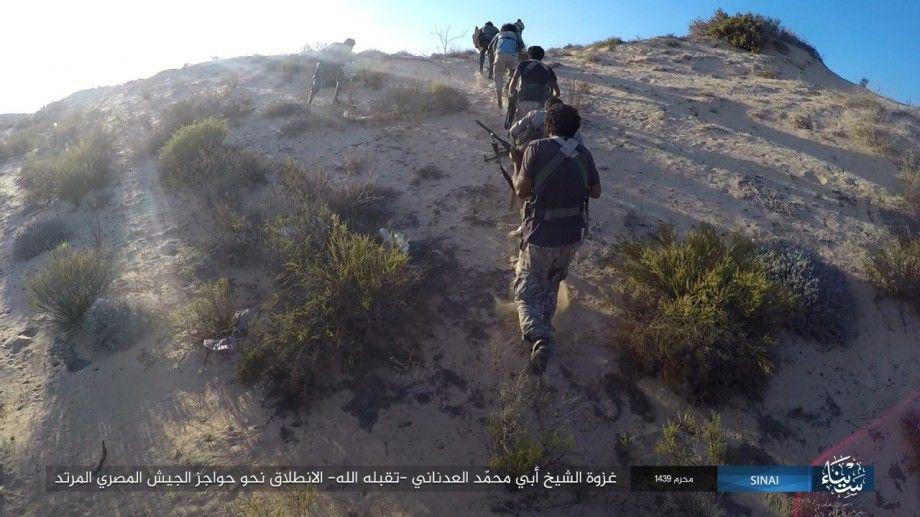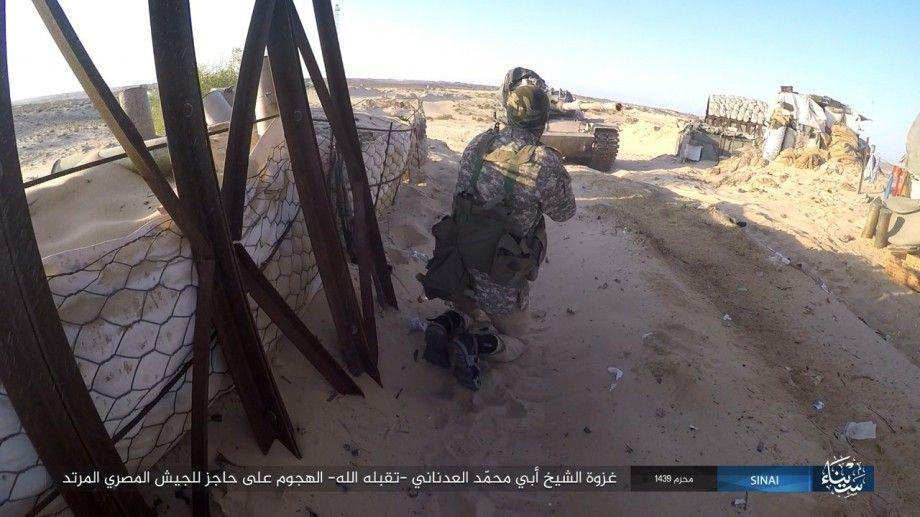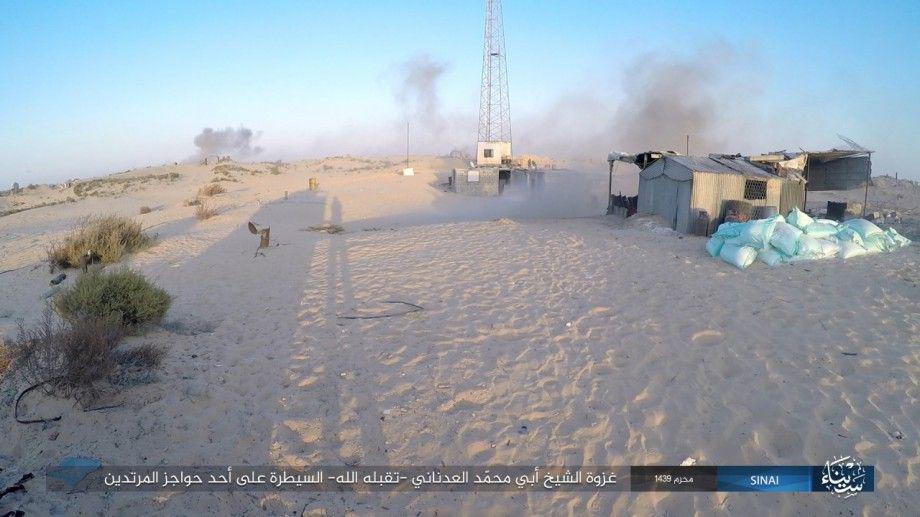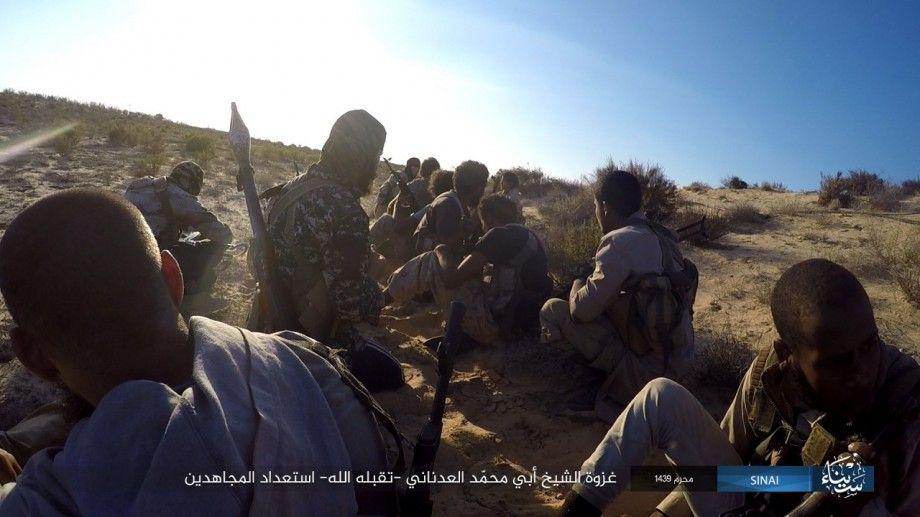 The organization also released a statement saying that at least 40 Egyptian soldiers have been killed or wounded in attacks against their positions. IS also stated that Israeli jets struck them in Sinai and they fired anti-aircraft missiles in response.
Earlier this week, the Amaq News Agency, considered the propaganda arm of IS, reported that an Israeli drone strike eliminated a Palestinian jihadist associated with IS.
Meanwhile, the Egyptian army released photos of IS members killed in the fighting. A post on the official Facebook page of the Egyptian army's spokesman claimed that these were photos of "terrorists who were destroyed during their failed attempts to harm our positions in Sinai."
The Egyptian army spokesman also released a video showing Egyptian planes striking IS targets in retaliation for the deaths of six Egyptian soldiers.
The spokesman said that the "reprisal for the shaheed [martyr]" was part of the Egyptian military's commitment to liquidate "terrorist elements."
https://www.facebook.com/EgyArmySpox/videos/1158932220904425/