Breitbart News has uncovered exclusive new evidence that in the spring of 1993, three years before Harvard Law School first publicly stated she was "a woman of color," Elizabeth Warren likely made that claim while teaching at Harvard, and at approximately the same time the faculty was considering her for a tenured position. Warren, now running for the Democratic nomination for U.S. Senate in Massachusetts, told Politico as recently as May 15 that she had "no idea" why a Harvard Law School spokesman called her a "woman of color" in a 1996 Harvard Crimson article and a 1997 Fordham Law Review article. However, a 1993 issue of the Harvard Women's Law Journal suggests that she knew very well indeed.
An article, "Women of Color in Legal Academia: A Biographic and Bibliographic Guide," which was published by the Harvard Women's Law Journal (since renamed the Harvard Journal of Law and Gender) in its Spring 1993 edition (Volume 16), lists Warren as one of approximately 250 "women of color" in legal academia. 
It was written by the editors and staff of the journal, comprised of Harvard Law students. Peggy R. Smith, now a professor at Washington University Law School, was that year's Editor, and Jennifer Taub, now a professor at Vermont Law School, was that year's Recent Developments Editor. You can see the entire edition below.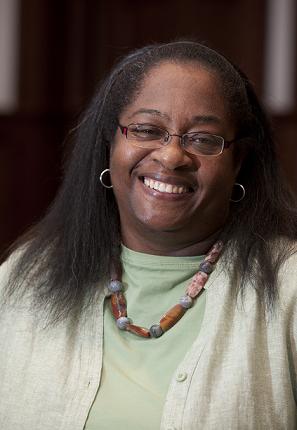 Washington University Law Professor Peggy Smith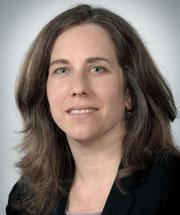 Vermont Law School Professor Jennifer Taub
It is clear from the introduction that the editors intended the article for use as a tool to apply political pressure to force law schools–and Harvard in particular–to hire some of the scholars listed as "women of color":
This compilation was produced as part of the Journal's commitment to the goal of meaningful faculty diversity in law schools. More specifically, the editors of the Journal hope that this guide will advance the struggle to achieve a system of legal education that reflects the realities of a multicultural society. Law, we believe, should be interpreted and taught from a range of perspectives, including those offered by women of color.

By now, the "pool problem" has become a familiar argument in the debate over faculty diversity. According to the view put forth by many law schools, most notably Harvard, the absence of women of color on their faculties stems from a lack of "qualified" candidates. As this compilation demonstrates, such a position is simply untenable. [emphasis added]
The methodology the editors used in preparing the article for final publication indicates that it is likely that Warren provided the information which identified her as a "woman of color," and that she actively consented to her listing as a "woman of color":
Once the initial compilation of biographical and bibliographical material was completed, we attempted to verify our data by sending each of the more than 250 women listed a facsimile of the information pertaining to her. Approximately sixty-five percent of the women responded. We were pleased that several women helped to improve our list by putting us in touch with their colleagues whose names did not appear in the AALS [Association of American Law Schools] directory.

In a final verification effort, we attempted to telephone those women who failed to respond to our initial inquiry to clear up discrepancies in our data. We should also note that because we thought it important to allow each woman to decide whether to be included under the rubric of "women of color currently teaching law," those who so requested were deleted from this guide. [emphasis added]
Warren was on campus at the time. She had accepted a one year appointment as the 1992-1993 Robert Braucher Visiting Professor of Commercial Law at Harvard Law School in the fall of 1992, the approximate time that the editors of the Harvard Women's Law Journal began their study. The previous year, her former colleague from the University of Texas, Jay Westbrook, with whom she had co-authored several of her original studies, served in the same position. Unlike Warren, he did not receive an offer of tenure midway through his one-year visiting professorship.
University of Texas Law School Professor Jay Westbrook
Warren was hired at the University of Pennsylvania Law School in 1987 in part, reportedly, because her husband, Professor Bruce H. Mann, could not be lured away from his post at Washington University unless his wife, at the time a Professor of Law at the University of Texas, came with him. Professor Mann's stellar academic background is a stark contrast to his wife's journeyman pedigree. A 1972 graduate of Brown, Professor Mann holds a Ph.D. and J.D. from Yale. In contrast, Ms. Warren's undergraduate degree is from the University of Houston and her J.D. is from Rutgers University-Newark, a rather less prestigious law school. At the time, Professor Mann was one of the most highly sought experts in the country on American legal history.
There is no evidence to suggest Warren's newly-made claims of Native American ancestry (which included her 1985 listing as a self-identified minority in the 1985 AALS Directory, and her 1984 submission of recipes to the Pow Wow Chow cookbook with the attribution "Elizabeth Warren-Cherokee") played a role in her hiring by the University of Pennsylvania.
There is, however, evidence to support the notion that she fostered a "Native American persona" which she later used to secure employment at Harvard Law School–the most prestigious law school in the country. 
Five and a half years after being hired as the "trailing spouse" at the University of Pennsylvania, she was offered a tenured position during the spring semester of her professorship at Harvard on February 5, 1993, where students and members of the faculty and administration were well aware that she called herself a "woman of color." Family circumstances prohibited her from accepting Harvard's standing offer until the fall of 1995. Then, two years later, having used her undocumented claims of Native American ancestry to secure the golden ring at Harvard, she quietly stopped listing herself as a minority after the 1997 AALS directory. 
In a reversal of fortune, her husband Bruce H. Mann was now the "trailing spouse." It would be eleven years until he himself was named a Professor at Harvard Law School in 2006.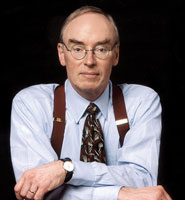 Harvard Law School Professor Bruce Mann
Five years of aggressive self-promotion as a woman of Native American ancestry at Penn from 1987 to 1992 laid the groundwork for her ultimate affirmative action coup–the standing offer of a tenured position made to her by Harvard in February 1993.
Todd Zywicki, George Mason University Foundation Professor of Law, who has been a vocal critic in the past of what he calls Warren's academic fraud, elaborated on this pattern of behavior when he wrote recently at the Volokh Conspiracy, a well-known legal blog:
I have known from highly-credible sources for a decade that in the past Warren identified herself as a Native American in order to put herself in a position to benefit from hiring preferences…She was quite outspoken about it at times in the past and, as her current defenses have suggested, she believed that she was entitled to claim it.
Warren's former colleague at the University of Pennsylvania Law School, Professor Charles Mooney, had an office across the hall from her during her entire time there. As he recalls, "She mentioned that she had Native American heritage. She didn't keep that a secret, but I don't remember any particular context where she raised it." Other Penn faculty members agree. Her frequent claims of Native American heritage were well known and common knowledge.
Despite recent denials by members of the 1993 Harvard Law Schools Appointment Committee that hired Warren, an odd convergence of unusual circumstances suggests quite a different story: that Warren was likely offered tenure because the Harvard Law School administration was under significant political pressure from faculty members and an angry student body to check off the "woman of color" box.
In addition to the likely communication between Warren and the editors of the 1993 Harvard Women's Law Journal, who publicly reported her claimed "woman of color" status, and the highly volatile political situation at the time, there is what appears to be an unusual degree of cooperation between then-Dean Robert C. Clark and a group of Harvard Law School students protesting for more hiring diversity at Harvard.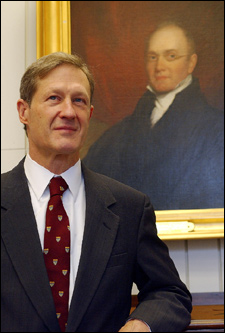 Former Harvard Law School Dean Robert C. Clark
On February 6, 1993, the Harvard Crimson reported:
The Law School faculty voted yesterday to offer a tenured position to Visiting Professor of Law Elizabeth Warren, a member of the Appointments Committee said last night.

Carter Professor of General Jurisprudence Charles Fried said Warren received strong support from the faculty, including a unanimous endorsement from the Appointments Committee.

The vote marks an advance in the student and faculty effort to improve faculty diversity, according to several of the approximately 65 students participating in a silent vigil outside the faculty meeting in Pound Hall yesterday….

"Everyone at CCR [Coalition for Civil Rights] is totally elated that Professor Warren received tenure," said third-year law student Lucy H. Koh. "CCR just wants to see some gender diversity on the faculty." … Yesterday's vigil was prompted by a tip from [Dean Robert C.]Clark, some students said.

"The rumor is that [Clark] asked a member of CCR to organize the vigil and that the dean told her they are voting on a woman today," said third year student Elizabeth G. Moreno.

"If the rumor is true, I'm surprised that Dean Clark would suggest a vigil," Moreno said.
Warren's successful apparent ploy to use her "Native American persona" to secure tenured employment at Harvard Law School has angered members of the Cherokee Nation, the tribe to which Warren has attached her undocumented claims. Many of them are furious that Warren has used them so blatantly.
Twila Barnes, a registered member of the Cherokee Nation and amateur genealogist, has expressed anger at growing documentary evidence that Ms. Warren benefited from claiming a heritage that was not hers to claim.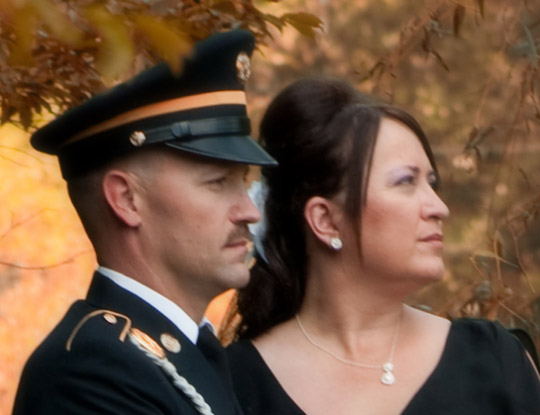 Twila Barnes, Cherokee Geneaologist
Barnes told Breitbart News that she called the Warren campaign office on Wednesday afternoon and was rebuffed.
I called Ms. Warren's Campaign office Wednesday afternoon. I told them I was Twila Barnes, a Cherokee registered with the Cherokee Nation and that I wanted to ask some questions about why Elizabeth Warren had still failed to acknowledge she had no evidence of Cherokee ancestry and why she felt it was a non-issue. I tried to give them suggestions on how to save face by asking certain questions like "why hasn't she said she was sorry for this?" The young man said he believed she has said she meant no harm, but I kept thinking, "No. No she hasn't because that would mean she admitted she did something wrong and she hasn't admitted that."
Yesterday, Warren once more doubled down on her claims of Native American ancestry when a local television news reporter asked her direct questions about whether she considered herself a "minority". Warren seemed desperate to talk about anything but that topic, and filibustered until the reporter relented.
Barnes, who watched the clip, was not impressed.
"Ms. Warren apparently thinks Cherokee heritage is a decoration we put on our resumes or a pretty little ribbon we wear when it might make a difference," she stated. "I think it is disrespectful to the Cherokee people. She continues to blame this on her opponent, failing to see that the people she stepped on and used to get where she is today want an answer too."
Calls and e-mails to former Harvard Law School Dean Robert C. Clark, former Harvard Women's Law Journal Editor Peggy R. Smith, former Harvard Women's Law Journal Recent Developments Editor Jennifer Taub, and the Warren campaign for comment on this story remain unreturned.
Michael Patrick Leahy is a Breitbart News contributor, Editor of Broadside Books' Voices of the Tea Party e-book series, and author of Covenant of Liberty: The Ideological Origins of the Tea Party Movement.