President Obama is on vacation in Hawaii, where he was informed of a terrorist attack in Afghanistan that killed six American service members.
The attack was carried out by a suicide bomber on a motorcycle outside a U.S. military base, the largest loss of life of American troops in Afghanistan this year. The Taliban claim responsibility.
But the sobering news didn't stop Obama from heading to the golf course, a tradition for the president as he enjoys the Hawaii climate during the holidays.
The president and three of his friends hit the golf course shortly after noon at the Mid-Pacific Country Club.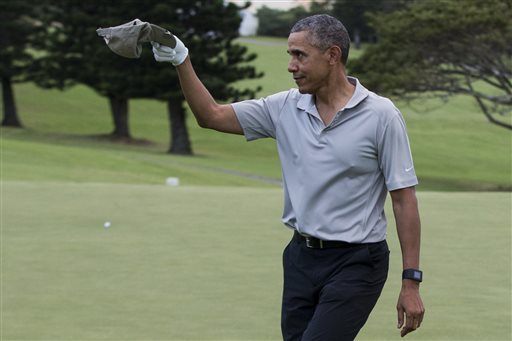 While Obama was on the course, White House Press Secretary Josh Earnest released a statement in response to the attacks. "We express our deepest condolences to the families of the six U.S. service members killed and to all of those injured in today's Taliban attack near Bagram Airfield in Afghanistan. Our thoughts and prayers are with the victims, their families, and their loved ones," the statement read, adding that the United States condemned the "cowardly attack."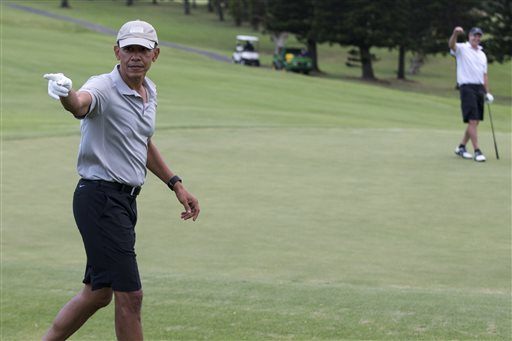 Later in the day, Obama allowed reporters on the course to observe him make a chip shot on the 18th hole. After successfully making the shot, Obama raised both arms in triumph, and turned and pointed in the direction of the reporters on the course.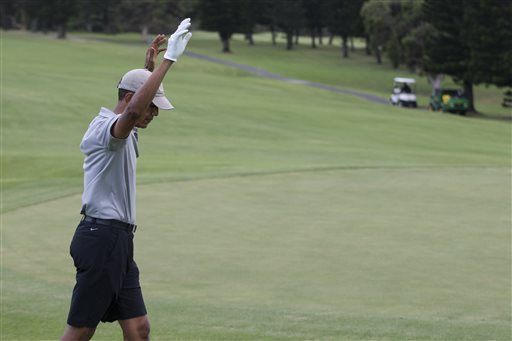 (AP Photos/Evan Vucci)