The stock market took a dive after the F.B.I announced that they would reopen the investigation into Hillary Clinton's email server.
The Dow Jones industrial average fell more than 30 points after the announcement.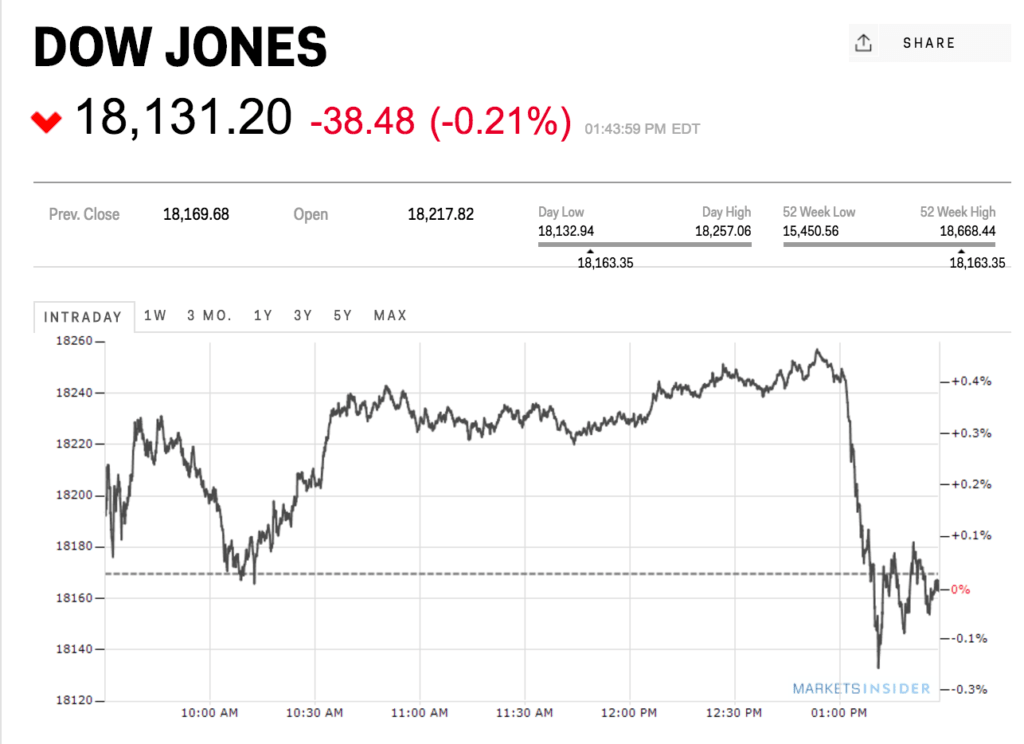 The S&P 500 plunged after the news broke, erasing much of the gains that it made earlier in the day.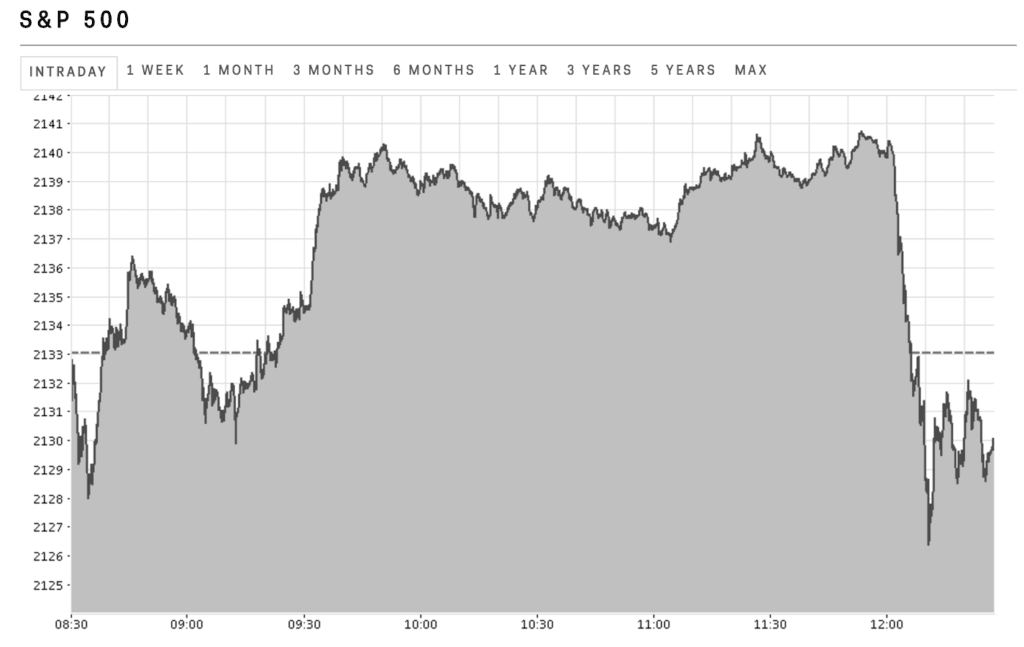 Charts via Market Insider