President Donald Trump showed up a few minutes late to a G7 breakfast on Gender Equality that was scheduled for 8:00 a.m.
Canadian Prime Minister Justin Trudeau started without Trump at 8:14 a.m., apologizing that they were "somewhat limited on time."
"I think we're going to have to carefully get rolling and any stragglers will come in as they arrive," he said, beginning the conversation.
Trump arrived at 8:17 a.m., after Trudeau finished speaking, taking his seat at the table next to the Managing Director of the International Monetary Fund Christine Lagarde and German Chancellor Angela Merkel.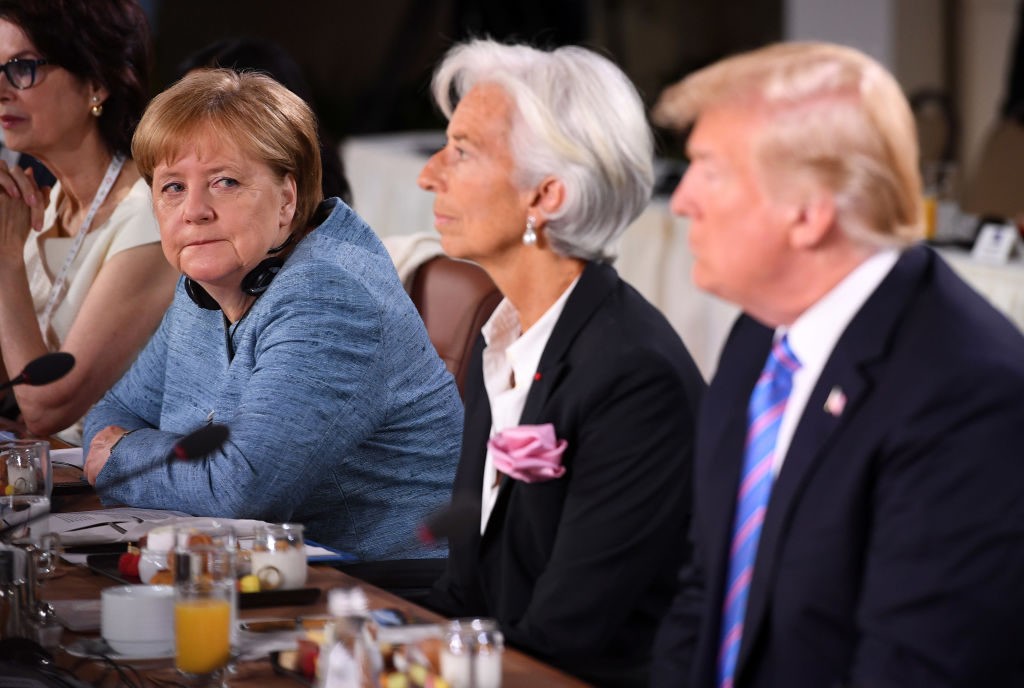 Trudeau expressed the importance of gender equality and inclusion.
"It's not just the nice thing to do, its the right thing to do and the smart thing to do," he said.
Trudeau added that just one breakfast session was not enough to address the issue.
"Every topic we discuss needs to reflect on it's impact on women as well as further intersectionalities, whether it be race, gender identity, or backgrounds, culture, or story," he said.
On Friday, Trump had a bilateral meeting with Trudeau to discuss their ongoing trade and tariff disputes as well as a bilateral meeting with French President Emmanuel Macron.
He also participated in trade talks with the entire panel of leaders at the summit and exchanged a few informal words with Merkel.