Former President Donald Trump leads the hypothetical 2024 Republican primary field in the latest New Hampshire Journal/Coefficient poll.
The poll, first reported by the New Hampshire Journal, found that a plurality would choose the former president, who already announced his bid for the White House last year, in the hypothetical 2024 Republican primary field.
When asked who the likely Republican primary voters would pick between Trump and "someone else" in the primary field, 43 percent of the respondents said they wanted the former president to be the Republican nominee. In comparison, 42 percent said they would prefer an alternative.
However, when given a list of choices, Trump still led with a plurality of support from the respondents, with 37 percent favoriting him in the primary.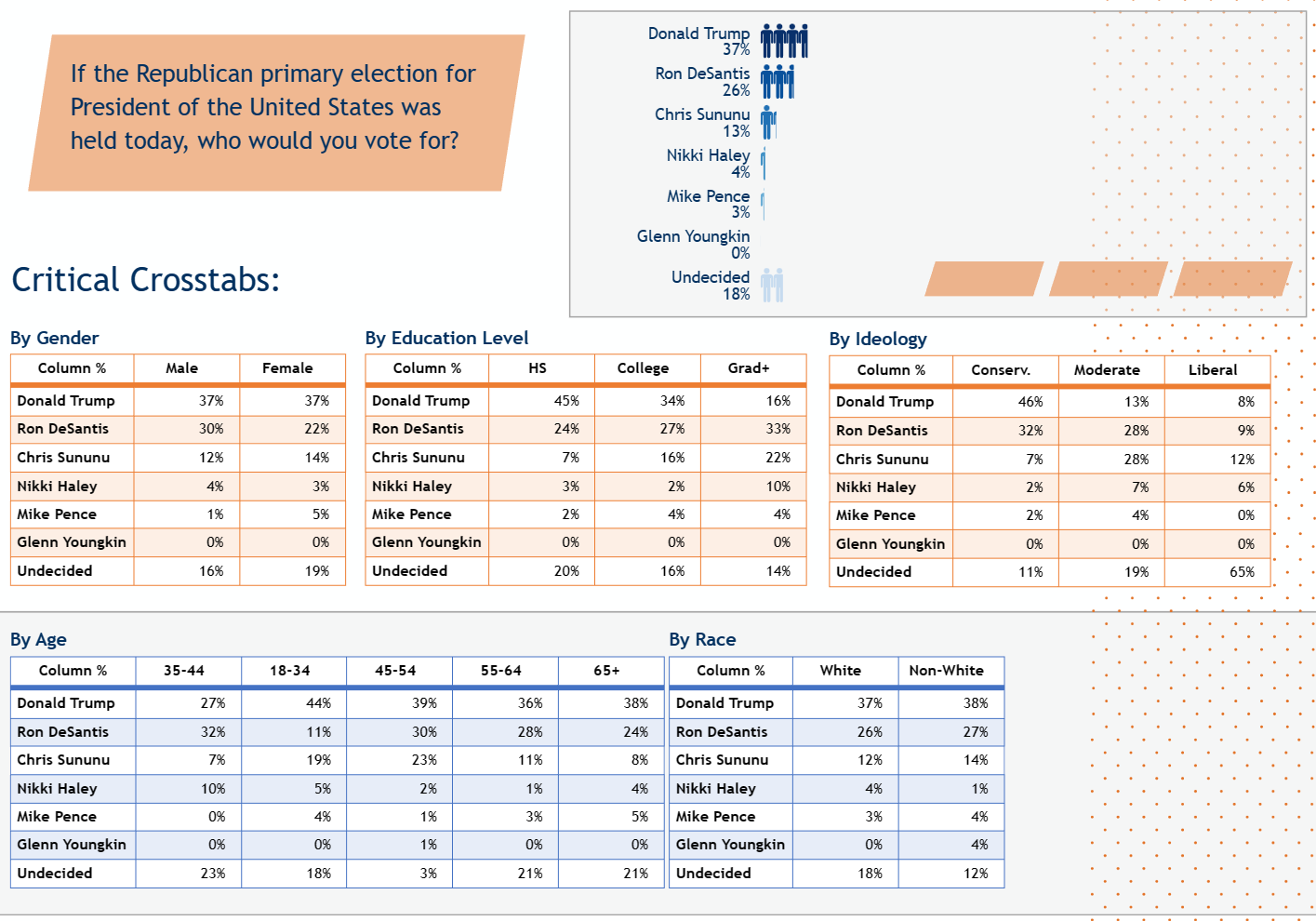 Additionally, 26 percent back Florida Gov. Ron DeSantis, 13 percent back New Hampshire Gov. Chris Sununu, four percent back Nikki Haley, three percent back former Vice President Mike Pence, and 18 percent were undecided.
Zero percent said they backed Virginia Gov. Glenn Youngkin in the hypothetical 2024 Republican primary field.
Trump remains the only person who has officially announced a 2024 White House bid that was listed in the poll so far. The rest of the names asked in the poll's questioning were hypothetical.
The Republican primary poll was taken from January 25 to 26, using responses from 506 likely Republican primary voters and had a 4.35 percent margin of error.
Over the weekend, after the poll was taken, Trump visited the first two primary states — New Hampshire and South Carolina — as his 2024 presidential campaign officially hit the campaign trail. While in the Granite State, he reaffirmed his advocacy for New Hampshire's status as the first in the nation's primary state.
He pledged to preserve it "for many, many years to come" if elected president.
Jacob Bliss is a reporter for Breitbart News. Write to him at jbliss@breitbart.com or follow him on Twitter @JacobMBliss.