Dana White can promote a fight. He can also promote a candidate.
The UFC president praised Donald Trump in a fiery Republican National Convention as a hard worker, loyal, and displaying great business instincts.
"In 2001, my partners [Lorenzo and Frank Fertitta] and I bought the UFC, and it was basically considered a bloodsport," White, characteristically without a tie, told the dressed-up convention. "State athletic commissions didn't support us. Arenas around the world refused to host our events. Nobody took us seriously. Nobody. Except Donald Trump."
White noted that Trump hosted the first two events the UFC staged under the group led by White and the Fertittas. The group bought the business for $2 million back then. They sold it for $4 billion earlier this month.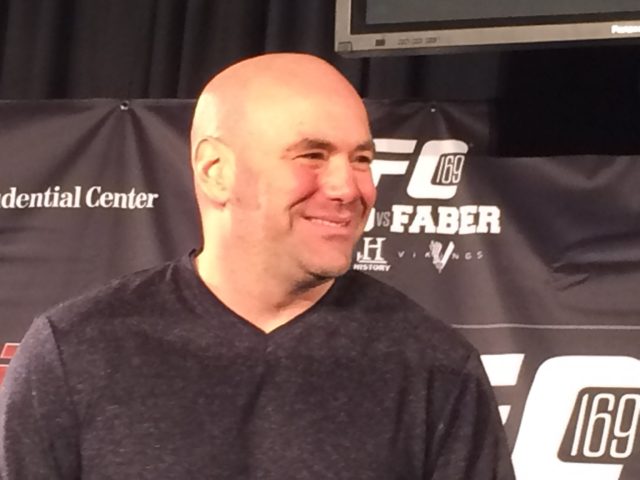 White did not mention Trump's more direct foray into the world of mixed-martial arts (MMA), which displayed less than great business instincts. Trump owned a major stake in Affliction Entertainment, which about a year after launching folded as an MMA promotion largely as a result of the cancellation of a heavily promoted fight between Fedor Emelianenko and Josh Barnett because of the latter testing positive for performance-enhancing drugs. White's outfit recently overcame a similar problem by replacing Jon Jones with Anderson Silva in a match against Daniel Cormier at UFC 200 after Bones tested positive for banned substances, which showed the advantages of a deep roster over a few big-name fighters.
Though Trump stumbled in the cage, he excelled in the boxing ring. His involvement in the business side of the sweet science includes hosting and co-promoting one of the biggest fights in boxing history, the 1988, 91-second heavyweight title unification bout between Michael Spinks and Mike Tyson that grossed about $750,000 for every second of in-ring action. Like Dana White, Tyson endorses Trump.
"I've been in the fight business my whole life," a bald-on-his-head-but-unshaven-on-his-face White declared. "I know fighters. Ladies and gentlemen, Donald Trump is a fighter, and I know he will fight for this country!"