OLMITO, Texas – Las autoridades de esta ciudad fronteriza arrestaron a un agente federal acusado de trabajar para el Cártel del Golfo de México y de haber participado en una decapitación del cártel en Texas.
El viernes por la mañana, el Sheriff del Condado de Cameron Omar Lucio confirmó a Breitbart de Texas la detención de Joel Luna cerca de Hebronville, Texas.
Registros de la cárcel obtenidos por Breitbart de Texas revelaron que se encuentra detenido por 15 cargos de drogas por separado y se espera que el hombre enfrente también cargos de asesinato capital por su participación en la tortura y decapitación de un inmigrante indocumentado de Honduras que estaba ligado a las operaciones de drogas.
Su papel exacto en el caso de la decapitación no está claro, sin embargo, cuando los investigadores buscaron en ese asunto fueron capaces de reunir suficiente evidencia para señalar a Luna.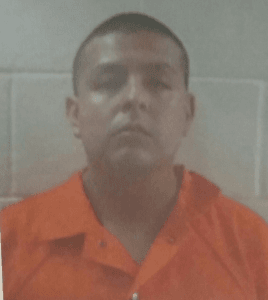 Según Lucio, Luna habría usado su posición como agente fronterizo para que los cargamentos de droga pasaran por los puestos de control de la Patrulla Fronteriza en el Condado de Jim Hogg. Durante las búsquedas posteriores, los agentes pudieron decomisar cerca de 90 mil dólares en efectivo, cocaína, heroína y una pistola personalizada. Luna ha sido descrito como el líder de una célula criminal vinculada al Cártel del Golfo en México que opera en Texas.
Breitbart de Texas informó inicialmente este año que pescadores de South Padre Island encontraron el cuerpo desnudo y sin cabeza de Franklin Rodríguez Palacios Paz. Inicialmente las autoridades señalaron que el hombre era mexicano, pero luego determinaron que la víctima en el caso era un inmigrante ilegal de Honduras que había sido deportado anteriormente. El nombre real del hombre es Juan Francisco Palacios Paz.
Rodríguez trabajó en una vulcanizadora de llantas en la ciudad fronteriza de Edinburg. Según los agentes del orden que hablaron con Breitbart de Texas bajo condición de anonimato, el negocio era en realidad una fachada para una operación de embalaje de drogas.
En ese mismo negocio, los agentes del Sheriff del Condado de Cameron y de la Policía de Edinburg arrestaron a Eduardo Luna Rodríguez, Fernando Luna Rodríguez, Néstor Manuel Leal y Aarón Rodríguez Medellín por las órdenes de asesinato capital en relación con el caso.
Eduardo Luna y Fernando Luna han sido descritos por las autoridades como los familiares de Jorge Luna.
Ildefonso Ortiz is an award winning journalist with Breitbart Texas you can follow him on Twitter and on Facebook.