Breitbart Texas traveled to the Mexican States of Tamaulipas and Coahuila to recruit citizen journalists willing to risk their lives and expose the cartels silencing their communities.  The writers would face certain death at the hands of the various cartels that operate in those areas including the Gulf Cartel and Los Zetas if a pseudonym were not used. Breitbart Texas' Cartel Chronicles are published in both English and in their original Spanish. This article was written Reynosa's "AC Del Angel" 
REYNOSA, Tamaulipas — Court cases in the U.S. and leaked information from dormant investigations in Mexico provide a glimpse into a money laundering network that was used by top Mexican politicians who had been taking bribe money from a Mexican cartel — Los Zetas.
The cartel bribery network spanned from the ruthless drug cartel all the way to the two most recent former governor's of Tamaulipas Eugenio Hernandez Flores and Tomas Yarrington Ruvalcaba. As previously reported by Breitbart Texas, both former governors are currently considered fugitives by the U.S. Department of Justice on money laundering charges, while Yarrington is also wanted on actual drug trafficking conspiracy charges. Despite their wanted status, both fugitives continue to make public appearances in Mexico and claim to not be concerned.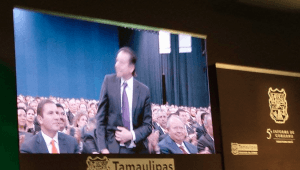 The case against the former Tamaulipas governors began when Antonio Arguelles, a Nuevo Laredo based businessman man who confessed to laundering money for Los Zetas fled to the United States and became a protected witness. Arguelles fled after his brother Alfonzo Pena Arguelles was executed by Los Zetas over a $5 million government bribe that they believe he kept. In exchange for his testimony Antonio Arguelles received a two and a half year prison sentence; however his information helped unravel the connection between the Tamaulipas government and Los Zetas.
The most recent twist to the story comes after the arrest of Cindy Gabriella Apac, a politically connected Mexican woman who is now facing federal money laundering charges for her alleged role in the money laundering scheme.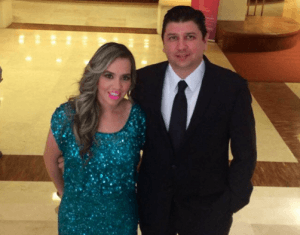 As Breitbart Texas previously reported, FBI agents arrested and charged with money laundering  Cindy Apac, the wife of MExican politician Heriberto Gonzalez  Garza who was the chairman of the Reynosa office for the Revolutionary Institutional Party (PRI).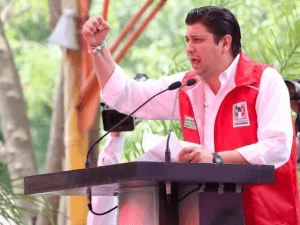 Apac remains in federal custody without bond in connection with the case, however that case has since been transferred from McAllen to Corpus Christi where the case appears to be connected with the existing case of former Tamaulipas governor Eugenio Hernandez Flores.
Apac was the director of PCR Consulting Services LLC which authorities believe she used to help Hernandez launder some of the funds. The company began operations in 2008 and seized to function in 2013.  Apac, is believed to have been the director of the company, with Juan Antonio Pérez Cantú, Marcia Guadalupe Pérez Cantú, Monica Pérez Cantú and Monica Andrea Roca Pérez being partners in the business. The partners have not been charged with any crime in the United States.
Despite the partnership, authorities believe that PCR Consulting was in fact run by Eugenio Hernandez Flores and based on the information leaked by Antonio Arguelles, the former governor used the company to launder the bribes that Los Zetas gave him.
In Mexico, authorities had been investigating another company called  DUME run by Adolfo Elias Almanza which provided goods and services, to the Tamaulipas government during Hernandez's term in office. However authorities believe that the company was in fact used to also launder bribes from drug trafficking.