MCALLEN, Texas — The wife of a top Tamaulipas politician remains in U.S. federal custody as she awaits to go to trial after the FBI arrested her on money laundering charges.
Cindy Gabriela Apac, recently went before U.S. Magistrate Judge Dorina Ramos who ordered that she be held without bond and transferred her case to Corpus Christi.
A recently unsealed indictment revealed that FBI agents went after Apac in October accusing her of transporting or using funds from illicit means, court records obtained by Breitbart Texas revealed. The indictment shows that if convicted, the government plans on moving against $800,000 that the woman is believed to be linked to. Apac is the wife of Heberardo Gonzalez Garza who is the chairman of the Revolutionary Institutional Party (PRI) in Reynosa (PRI).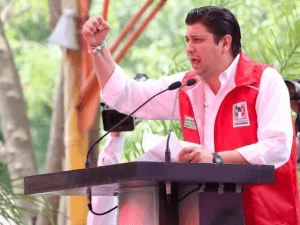 The PRI is the current ruling party in Mexico and it is the same party that has been linked to corruption scandals time and time again. While Mexican authorities have rarely prosecuted members of the PRI, the U.S. Department of Justice has gone after two former Tamaulipas governors on criminal money laundering charges.
As Breitbart Texas previously reported, former governors Tomas Yarrington and Eugenio Hernandez are considered fugitives on money laundering charges tied to Gulf Cartel and Zeta money, even thought they freely live in Mexico.
Yarrington is also wanted on drug trafficking conspiracy charges as he is bleived to have actively worked with Los Zetas and the Beltran Leyva Cartel after his term as governor was up.
Hernandez's case is also out of Corpus Christi where Apac is expected to appear for trial in the coming months. Gonzalez Garza recently took to social media to thank his supporters and to let the public know that he and his wife kept their chin up.
"We have nothing to hide," Gonzalez wrote in his post.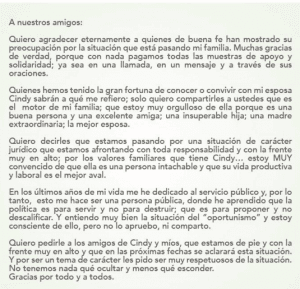 Ildefonso Ortiz is an award winning journalist with Breitbart Texas you can follow him on Twitter and on Facebook.