MATAMOROS, Tamaulipas — Mexican Federal Police helicopters, soldiers, federal agents and state police officers all took part in a large scale gun battle just south of this border city that killed 8 cartel gunmen.
The gun battle began on Thursday afternoon in the rural community of Valle Hermoso, information provided to Breitbart Texas by the Tamaulipas government revealed. Valle hermoso is about 30 miles south of Brownsville, Texas. 
The firefight began when a squad of Gulf Cartel Gunmen who were hiding in the brush ambushed a convoy of police officers with Fuerza Tamaulipas. The officers had been patrolling the highway that connects this border city with the state capital of Ciudad Victoria. The police officers sought cover and began to fight off the attack as they called for help.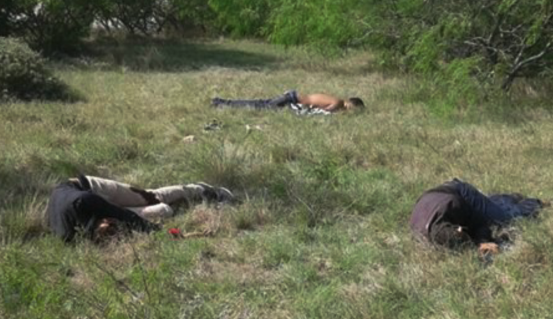 Helicopters, Mexican Marines, Mexican soldiers, federal police officers and members of Fuerza Tamaulipas rushed to help their comrades during the firefight. Mexican authorities did not specify how long the firefight lasted but they confirmed that the gun battle left 8 gunmen dead.
Two of the gunmen have since been identified as 24-year-old Jose Gilberto Castro Arcos and 19-year-old Juan Carlos Alvarado both from Matamoros.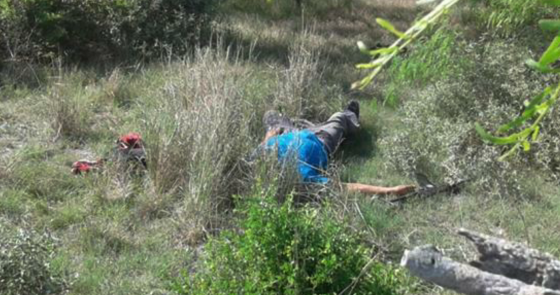 The gun battle comes at a time when the Tamaulipas government has been trying to minimize the out of control violence taking place across the state. As Breitbart Texas recently reported, the claims made by government officials even after they had to admit that in the first 11 weeks of 2016 authorities had been involved in 20 gun battles. Since that announcement, firefights have continued to be a regular ocurrence along the Tamaulipas border with mutliple bystanders getting caught in the crossfire with tragic consequences.
As previously reported by Breitbart Texas, border city of Matamoros has been under the control of the Gulf Cartel which, in recent months, has switched their tactics and begun a series of high profile kidnappings and extortions targeting innocent civilians as a way to supplement their drug income.
Ildefonso Ortiz is an award winning journalist with Breitbart Texas you can follow him on Twitter and on Facebook.