Breitbart Texas traveled to the Mexican States of Tamaulipas and Coahuila to recruit citizen journalists willing to risk their lives and expose the cartels silencing their communities.  The writers would face certain death at the hands of the various cartels that operate in those areas including the Gulf Cartel and Los Zetas if a pseudonym were not used. Breitbart Texas' Cartel Chronicles are published in both English and in their original Spanish. This article was written by "M.A. Navarro" from Ciudad Victoria.  
A Mexican Marine has made a sport out of hunting top cartel bosses and has found an interesting past-time. The Marine began mocking top cartel bosses by dressing up recently arrested gunmen in lingerie while forcing them to kiss each other for the comedic entertainment of his team.
Breitbart Texas spoke with various top officials with the Mexican Navy to learn about the exploits of Erick "El Marino Loko — The Hammer or Sr.Thor" Morales Guevara, a marine that will sometimes bend the rules but will get the job done. A series of images leaked exclusively to this outlet reveal the handy work of the top operative who has found unique ways of getting under the skin of fearsome cartel bosses.
While the persons consulted for this article acknowledge that the "El Marino Loko's methods are unorthodox, and some not exactly legal, the results speak for themselves. Morales' team has been behind a series of important arrests along with cash, drug and weapon seizures, that severely impaired the operations of drug cartels, the sources said.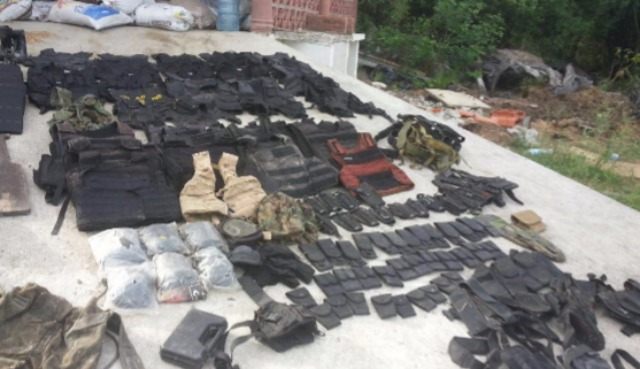 In Mexico's underworld, manliness and masculinity are synonymous with bravery. For a cartel gunman to be paraded in such a "humiliating way" is a sure way to become famous in their eyes, a naval officer said.
At a little over 5 feet 7 inches, Morales Guevara was assigned to the border city of Reynosa in early 2015 with orders to arrest Julian "Comandante Toro" Loisa Salina, the regional leader for the Gulf Cartel. Taking the nickname Thor or Hammer, Morales Guevara was close to capturing Toro, but was suddenly sent down to the port city of Tampico. Once there, he switched his sights on a new target, Silvestre "El Chive" Haro Rodriguez. In Tampico, El Chive had been the top leader for the Gulf Cartel drawing the attention of the Hammer and his team.
During one of the top operations, Morales raided the house of Juvenal Hernandez Llano, the former Mayor of Altamira, Tamaulipas. Hernandez and his son revealed the location of one of the properties that El Chive used in the region. While raiding that property, Morales found the ashes of the cartel bosses father as well as a photograph commemorating his recent passing. Keeping with his tactics of finding unique ways to get under the skin of cartel bosses, Morales' team defaced the picture leaving his calling card and rumors point to them having taken the ashes.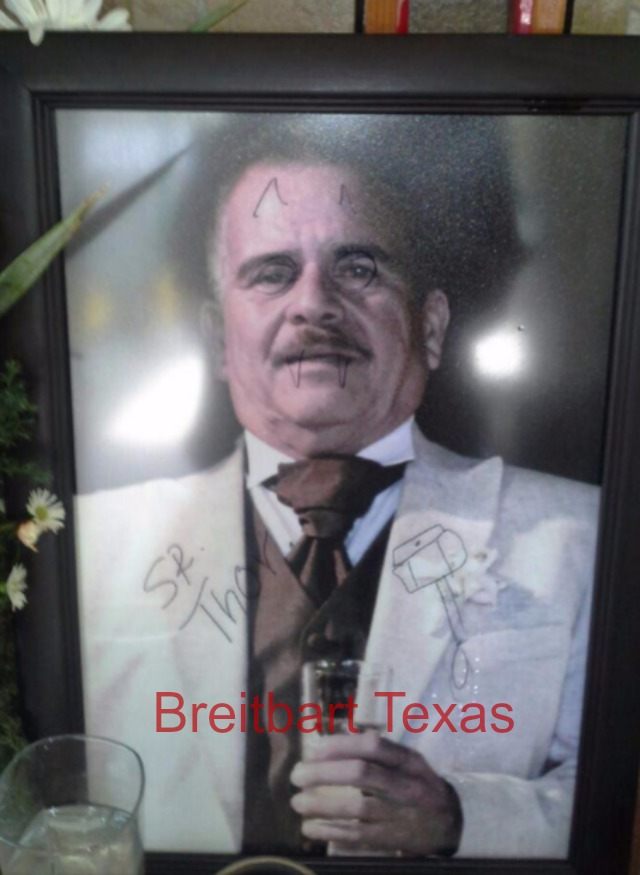 As part of the operation, Morales raided a house belonging to a top cartel leader known as "El Mimido" there the team gathered the gunmen, dressed them up in women's lingerie and mocked them as he had them kiss each other in public to humiliate them. In that property, the Mexican marines found a large weapons cache that had been hidden in drums buried throughout the property.
Morales' run in Tampico ended when the Gulf Cartel publicly accused him of corruption for stealing their weapons, stealing the ashes of El Chive's father and having taken bribes. The banners making the accusations was all the excuse that some leading Mexican naval officers on the cartel's payroll needed to get rid of The Hammer. They asked for him to be transferred out. Despite getting rid of him, Breitbart Texas reported that the top cartel boss known as El Chive was captured at a local hospital in Tampico. Most recently, Breitbart Texas reported on the capture of El Chive's brother Marco Antonio Haro Rodriguez last week by Mexican federal authorities.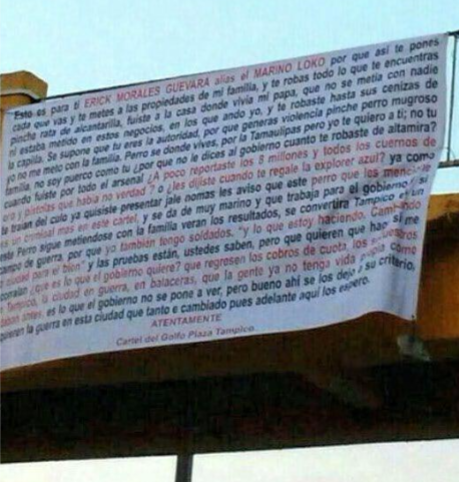 Mexican military officers and other federal officials being on the payroll of drug cartels has become a common occurrance along the Tamaulipas border. Breitbart Texas has reported in the past about how captured cartel bosses are able to bribe their way out of capture, even after fierce gun battles.
Citing operational security, Mexican officials did not specify what Morales is actually doing, but they stated that he is currently "having fun" in the Mexican state of Michoacan where he continues to capture and cross-dress his victims.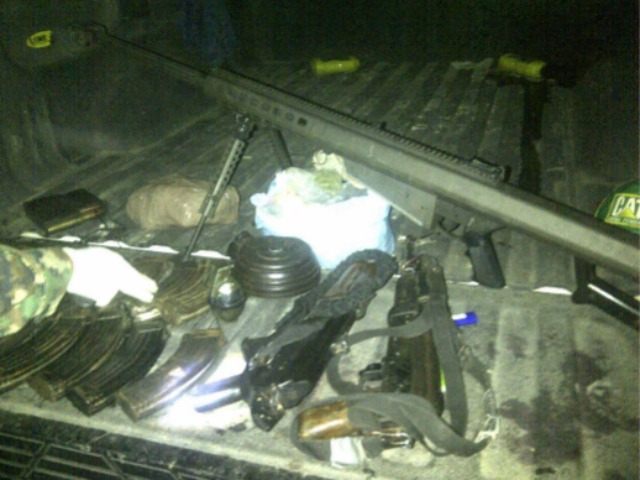 The leaked images of the Hammer's handy work come at a time when Mexican authorities have drawn criticism from news outlets in that country over allegations of harsh treatment of cartel members. Last week, Breitbart Texas was the only U.S. outlet that, along with a few Mexican outlets, received and published a leaked video that captured the moment that a female soldier and female federal cop asphyxiate a female cartel member during an interrogation. The female has since been identified as Elvira Santibanez, who remains at a Mexican prison for her role as part of the Familia Michoacana drug cartel that had been operating in Guerrero.
The release of the video that shows a crying woman having her head wrapped with a trash bag during an interrogation caused an uproar in Mexico that resulted in Mexico's Defense Secretary making a public apology.