Breitbart Texas traveled to the Mexican States of Tamaulipas and Coahuila to recruit citizen journalists willing to risk their lives and expose the cartels silencing their communities.  The writers would face certain death at the hands of the various cartels that operate in those areas including the Gulf Cartel and Los Zetas if a pseudonym were not used. Breitbart Texas' Cartel Chronicles are published in both English and in their original Spanish. This article was written by "M.A. Navarro" from Ciudad Victoria. 
CIUDAD VICTORIA, Tamaulipas — After seven months of brutal infighting, little has changed in this city as two rival factions of the Los Zetas cartel continue to fight for control. The number of brutal executions in the Los Zetas civil war continues to rise while residents continue to live in fear.
This week, authorities responded to a shooting in the Adelitas neighborhood. By the time police arrived they found the body of a man with multiple gunshot injuries. Despite the large deployment of military personnel to the area little could be done. Investigators simply photographed the scene, collected the evidence and picked up the body. Just one more victim in the raging war.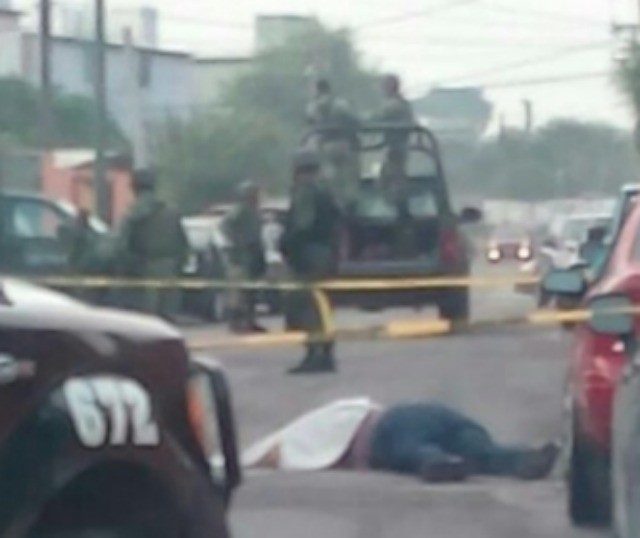 Just one day later, the Los Zetas faction known as Cartel del Noreste (CDN) murdered a taxi driver leaving the man's body in a pool of blood just in front of his vehicle. Next to the body, the cartel gunmen left a narco-message threatening their rivals.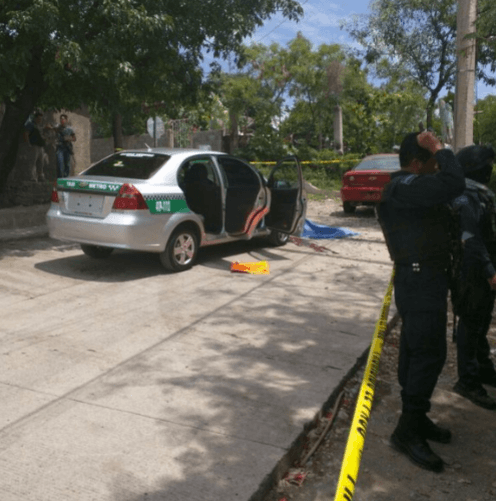 "This will happen to those who continue to support the old school by hawking taxi drivers in general the old school they claim to be are just damn thieves that kidnap people they are starving damn bravo this goes for everyone," the grammatically inaccurate message in Spanish signed by CDN revealed.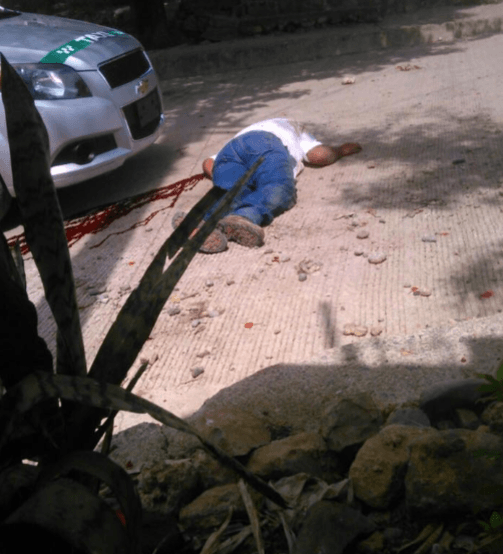 As previously reported by Breitbart Texas, for more than seven months, two rival factions of the Los Zetas cartel have been fighting for control of this city. The group known as the CDN has been fighting against the group the Vieja Escuela Z (Old School Zeta) which has been receiving help from another group called Bravo. The raging violence has resulted in a large number of beheadings, dismemberments, shootings, shootouts and kidnappings.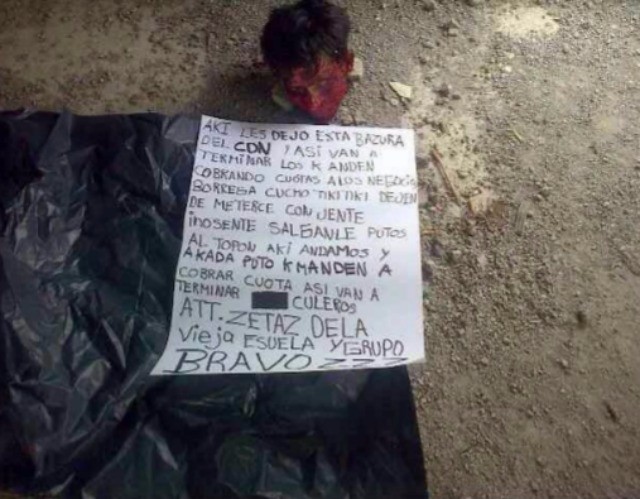 The finding of human heads inside of ice chests has become a common occurrence in this Los Zetas civil war; however, news outlets in this city have remained silent forcing residents to rely on social media and messaging apps to remain informed.