Mexican marines discovered more than 11 tons of marijuana at the Texas border in what is considered a heavy blow to the local smuggling structure of the Gulf Cartel. The narcotics stockpile was likely being stored in preparation to be smuggled into Texas.
The seizure took place this week in a rural area near the border city of Miguel Aleman, Tamaulipas. The area is directly south of Roma Texas, the region has a long history of being used as a drug smuggling corridor by organized crime.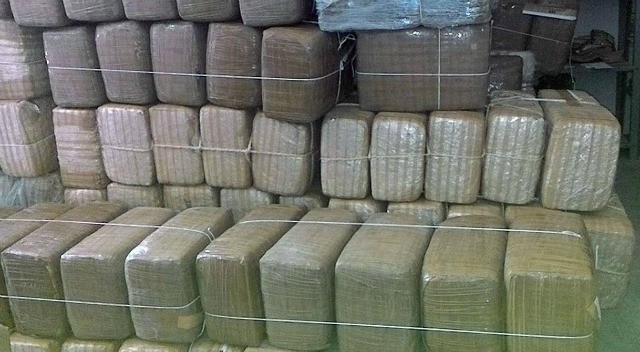 Mexican marines had been carrying out a series of patrols near the Los Angeles neighborhood, when they found a cartel warehouse with 1,146 marijuana bundles inside. Once investigators with Mexico's Attorney General's Office (PGR) weighed the bundles they determined the weight to be 11,138 kilograms with 100 grams or roughly 24, 504 pounds of marijuana.
According to statistics used by law enforcement in Texas, the seizure has an estimated value of $4.9 million along the border. If the drugs had managed to get past the checkpoints and into a northern city, the drugs would be worth about $19.6 million.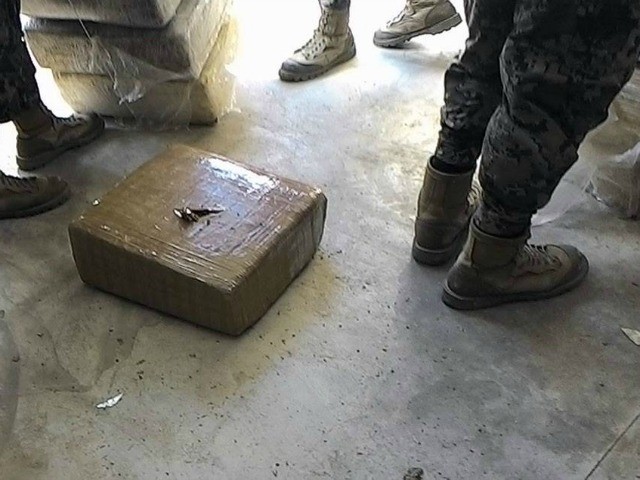 Gulf Cartel smugglers tend to favor using the remote ranching areas near the Miguel Aleman / Roma region due to the lack of physical barriers. The area does not have a border fence and sees less patrol activity that other smuggling areas west of there. Once the drugs are on the U.S. side of the border, they are moved north either through or around  the U.S. Border Patrol checkpoint near Hebronville or the one in Falfurrias.
As Breitbart Texas has previously reported, the area has seen its share of cartel violence on both sides of the border. On the Mexican side, the Gulf Cartel and its rivals Los Zetas have had large scale gun battles in the past over the city and the surrounding areas. Currently, the Gulf Cartel controls the area and routinely fights with the Mexican military over the crossing areas.   On the U.S. side of the border, Border Patrol agents and other law enforcement officials have been shot at by smugglers trying to protect their drug loads.
Ildefonso Ortiz is an award winning journalist with Breitbart Texas you can follow him on Twitter and on Facebook.