MATAMOROS, Tamaulipas — The uncontrollable rise in violence that has this border state has suffered and the attempts by the government to minimize the situation rather than fight it, have helped damage the image of the state, business leaders said.

 

The tarnishing of the region has scared off tourism and development.
In an interview with Breitbart Texas, the leaders of the Federation of Chambers of Commerce (FECANACO) in Tamaulipas said they are concerned by the rise in cartel violence. The fighting is largely between rival criminal organizations as well as the fighting between gunmen and authorities causing tension in the region.
Julio Cesar Almanza, the president of the FECANACO in Tamaulipas blasted the current situation that has taken over the state. In particular, Almanza referred to the out of control violence in the state capital of Ciudad Victoria as well as in some of the most traveled highway in the state. The unstoppable violence is reflected in the decreases in commerce as well as in the lack of real tourism since Tamaulipas is not one of Mexico's top tourist destinations.
Businessmen in Tamaulipas continue to ask for the federal government to step up their intervention in order to keep the violence from halting the economic development of the state.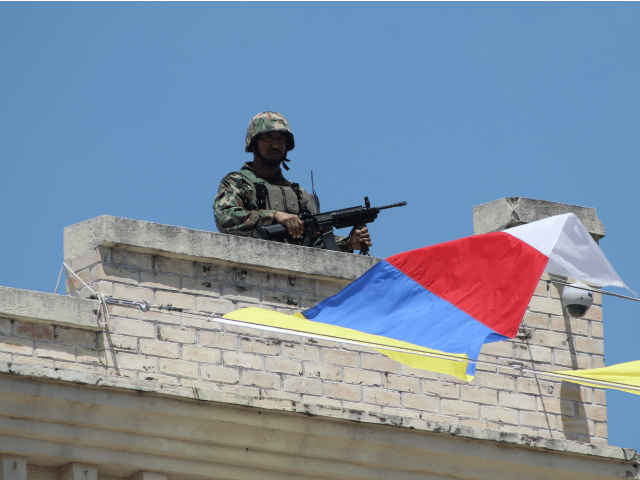 "The FECANACO recognizes that the violent activity that has been registered throughout the state must be a priority in the agenda of (Mexican President) Enrique Peña Nieto," Almanza said mentioning that the government has disregarded the public safety issue in Tamaulipas in favor of social conflicts in Chiapas and Oaxaca.
According to Almanza, the ongoing cartel violence continue to halt investment and tarnishes the image of the state thus scaring off tourism, development and new jobs. These problems cause serious damage to the economy in the region.
The FECANACO will be asking for the intervention of the federal government so that they can properly address the lack of security conditions in the state. The businessmen also plan to ask that the federal government provide the needed support to the new Governor Francisco Garcia Cabeza de Vaca in an effort to improve public safety.
"The security strategy is not sexennial, therefore it must not be interrupted when the government changes," he said. "In the contrary, it must be a dynamic changing strategy aimed at improving the security problems currently faced by the state."
Editor's Note: Breitbart Texas traveled to the Mexican States of Tamaulipas, Coahuila and Nuevo León to recruit citizen journalists willing to risk their lives and expose the cartels silencing their communities.  The writers would face certain death at the hands of the various cartels that operate in those areas including the Gulf Cartel and Los Zetas if a pseudonym were not used. Breitbart Texas' Cartel Chronicles are published in both English and in their original Spanish. This article was written by "J.A. Espinoza" de Matamoros.