NUEVO LAREDO, Tamaulipas — One soldier died after a fierce gun battle between the Los Zetas Cartel and Mexican military.
The firefight took place on Wednesday shortly after midnight when a convoy of soldiers with the 16th Motorized Cavalry Regiment had been patrolling Nuevo Laredo near Cavazos Lerma neighborhood when they encountered a convoy of gunmen, Mexican law enforcement officials revealed to Breitbart Texas in an unofficial manner.
The Los Zeta gunmen began shooting at the troops in an effort to elude capture, setting off a fierce firefight. The exchange of bullets damaged various houses and cars in the neighborhood yet no civilians were injured.
At the end of the skirmish, two of the Los Zetas gunmen had been killed. Emergency personnel rushed Communications Specialist Yovani Calderon, a Mexican soldier, to a local hospital. The soldier received a a gunshot wound that proved to be fatal. Mexican authorities continued to search for the Los Zetas shooters through the night.
Calderon's murder comes just days after the Mexican Military released new statistics that place the border state of Tamaulipas as the entity with the most soldiers killed. Since 2012, Tamaulipas has seen 24 soldiers killed; Jalisco is the second state with the most casualties at 17 soldiers killed in the line of duty.
Breitbart Texas recently reported on a cartel ambush in Culiacan, Sinaloa. In that attack, at least 60 gunmen with the Sinaloa Cartel ambushed a convoy of 17 Mexican soldiers who were escorting an ambulance that had been transporting an injured cartel lieutenant. The gunmen killed five soldiers and injured 10 others.
Last month, Breitbart Texas reported on another cartel gun battle in the border city of Reynosa where another Mexican soldier was killed. The results of a forensic investigation that Breitbart Texas had access to revealed that the soldier was killed by friendly fire. The fatal shot reportedly came from the inside of the military vehicle.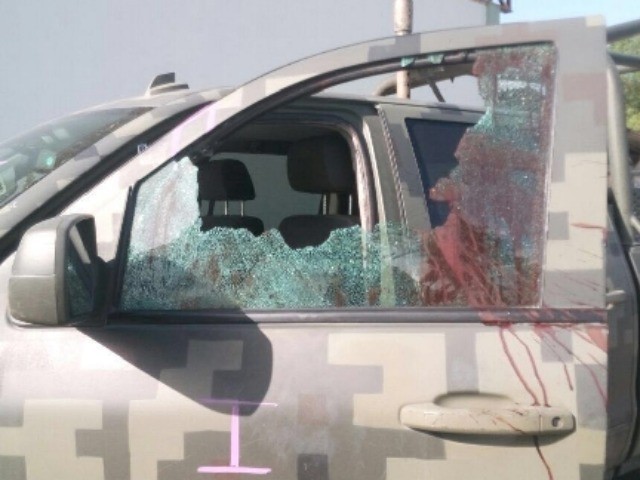 Editor's Note: Breitbart Texas traveled to the Mexican States of Tamaulipas, Coahuila and Nuevo León to recruit citizen journalists willing to risk their lives and expose the cartels silencing their communities.  The writers would face certain death at the hands of the various cartels that operate in those areas including the Gulf Cartel and Los Zetas if a pseudonym were not used. Breitbart Texas' Cartel Chronicles are published in both English and in their original Spanish. This article was written by "M.A. Navarro" from Ciudad Victoria, Tamaulipas.