PIEDRAS NEGRAS, Coahuila — Authorities in this border city continue to look into the brazen attack where a team of Los Zetas gunmen shot a teenager in the face with a shotgun. The shooting victim survived the attack but lost both eyes.
The recent shooting was an apparent ambush by the gunmen who had been riding in a maroon pickup truck. Information obtained from Coahuila law enforcement officials identified the victim as 18-year-old Carlos Alfonso Chapa Silos.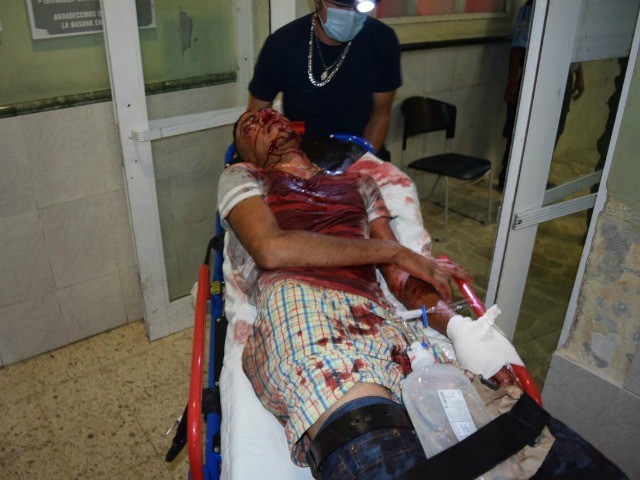 The shooting took place when Chapa was driving a white Chevrolet Malibu with some friends when the maroon pickup rammed the car in order to force them to stop. The gunmen got out of the vehicle and began to shoot at Chapa with a shotgun.
The victim's friends drove off and rushed Chapa to a local hospital while they called for help. Emergency medical personnel and authorities caught up with them in one of the main intersections of the city where paramedics loaded the victim into an ambulance and rushed him to the local hospital.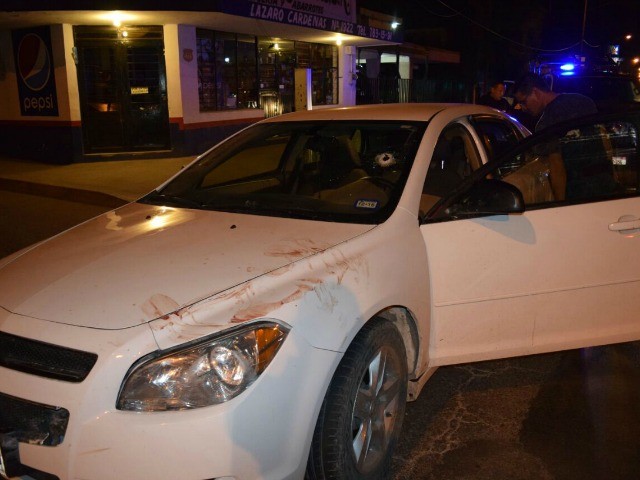 Medical information obtained by Breitbart Texas revealed that Chapa sustained injuries on his face, neck, midsection and buttocks. As a result of the shotgun blast to the face. Doctors revealed that Chapa lost both eyes.
As Breitbart Texas previously reported, Piedras Negras has been the scene of renewed cartel violence as rival factions of Los Zetas cartel continue to fight for control of lucrative drug territories. Earlier this month, cartel gunmen executed a woman as she was coming out of a local bar. The gunmen shot her in the chest and managed to flee capture. Just days prior, cartel gunmen executed a young couple and set their vehicle on fire in the outskirts of Piedras Negras, just south of the border with Texas.
The fighting in Piedras Negras is a continuation of the cartel violence that has taken over Tamaulipas where the Grupo Bravo and Vieja Escuela faction of the Los Zetas have been fighting the faction called Cartel Del Noreste (CDN).  Breitbart Texas has reported on alleged cases of officials with the Coahuila Attorney General's Office helping members of the CDN get out of jail.
Editor's Note: Breitbart Texas traveled to the Mexican States of Tamaulipas, Coahuila and Nuevo León to recruit citizen journalists willing to risk their lives and expose the cartels silencing their communities.  The writers would face certain death at the hands of the various cartels that operate in those areas including the Gulf Cartel and Los Zetas if a pseudonym were not used. Breitbart Texas' Cartel Chronicles are published in both English and in their original Spanish. This article was written by "J.M. Martinez" from Piedras Negras, Coahuila.