VALLE HERMOSO, Tamaulipas — Three members of a carjacking crew have been kidnapped, murdered, and incinerated in this rural city south of the Texas border by members of the Gulf Cartel.
The gruesome murders were photographed by the cartel members who then disseminated the images on social media. The murders apparently occurred last week in Valle Hermoso  in an attempt by the Gulf Cartel to win favor with the public. In recent years, the cartel has been behind the waves of crime and terror that have taken over the area. Breitbart Texas has reported on a series of kidnappings that had spread terror throughout the border city of Matamoros.
Breitbart Texas has obtained a series of photographs from the gruesome crime. One of the photographs shows two men and a woman with their hands behind their back kneeling in front of a fire. A second photograph shows the bodies of the three alleged carjackers after they had been apparently murdered. The image revealed that the victims appear to have each been shot in the head.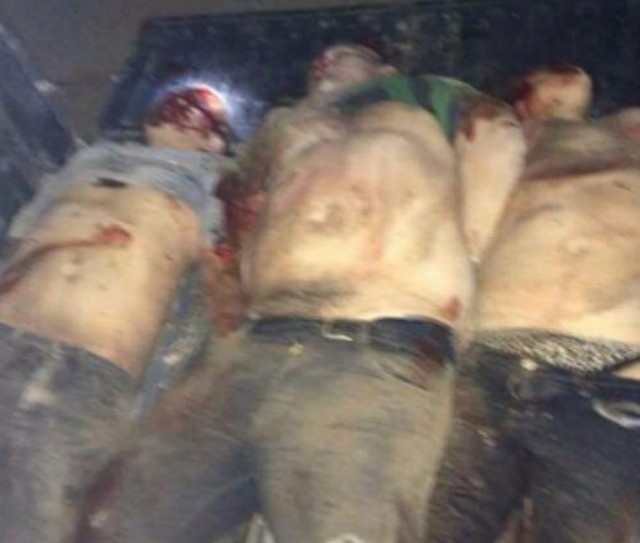 The third photograph revealed a charred corpse.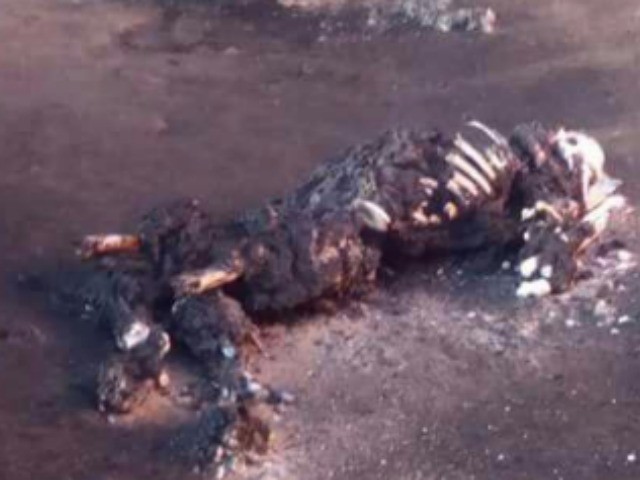 The Gulf Cartel pushed a message on social media claiming that a similar fate will meet those who "continue carjacking, kidnapping and extorting" the public. In the message, the criminal organization claims to not be tied to common crime but is opposed to it. The cartel killers claim that the three victims had been behind more than 30 vehicles being stolen in recent days. Breitbart Texas previously reported on a series of similar executions by the Gulf Cartel where they had taken credit for murdering or torturing street criminals.
Editor's Note: Breitbart Texas traveled to the Mexican States of Tamaulipas, Coahuila and Nuevo León to recruit citizen journalists willing to risk their lives and expose the cartels silencing their communities.  The writers would face certain death at the hands of the various cartels that operate in those areas including the Gulf Cartel and Los Zetas if a pseudonym were not used. Breitbart Texas' Cartel Chronicles are published in both English and in their original Spanish. This article was written by "A.C. Del Angel" from Reynosa, Tamaulipas and "J.A. Espinoza" from Matamoros, Tamaulipas.