REYNOSA, Tamaulipas — Two gunmen with the Gulf Cartel died during a recent clash with Mexican Marines. The skirmish set off a series of shootouts and chases that spread terror as Mexican authorities hunted down other cartel operators.
The firefight took place on Sunday afternoon in a low income neighborhood San Jose. Reynosa is a Mexican industrial city immediately south of the Texas region known as the Rio Grande Valley. As Breitbart Texas previously reported, the Gulf Cartel in Reynosa has been responsible for the current border surge as the criminal organization continues to move thousands of illegal immigrants into Texas.
During the weekend firefight, a convoy of Mexican Marines were carrying out patrols throughout the city when cartel gunmen began firing at them. Military personnel caught up with one of the SUVs being used by the gunmen a few blocks later, setting off a fierce firefight where two died and others fled on foot.
Military personnel set up a perimeter and began a search for the men who escaped while other troops in trucks and a helicopter searched for gunmen in the surrounding neighborhoods. One of the cartel attackers ran into a home in the Lomas de Valle Alto area. The gunman appeared to have been injured in the prior clash after military personnel arrested him and treated his wounds.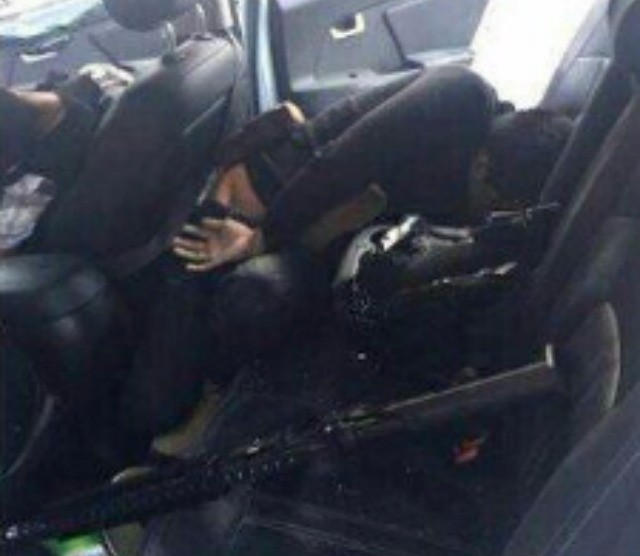 Breitbart Texas consulted with Mexican intelligence officials who confirmed that Marines have been actively searching for high-profile figures within the Gulf Cartel which have been operating in the area. Despite various capture attempts, criminal leaders have manages to slip through the various military operations.
Editor's Note: Breitbart Texas traveled to the Mexican States of Tamaulipas, Coahuila and Nuevo León to recruit citizen journalists willing to risk their lives and expose the cartels silencing their communities.  The writers would face certain death at the hands of the various cartels that operate in those areas including the Gulf Cartel and Los Zetas if a pseudonym were not used. Breitbart Texas' Cartel Chronicles are published in both English and in their original Spanish. This article was written by "A.C. Del Angel" from Reynosa, Tamaulipas.