PIEDRAS NEGRAS, Coahuila — A Texas man was beaten to death with a lead pipe in this border city. The victim was struck in the head repeatedly until he died; his body was left next to his vehicle.
Piedras Negras is one of the territories used by the Los Zetas cartel to move large quantities of drugs and illegal immigrants into Texas. The city is directly south of Eagle Pass, Texas.
Authorities responded to a 911 call about a man being shot to death in the Vista Hermosa neighborhood. Due to the type of call, authorities activated the protocol known as Red Code where they deployed local, state, and federal cops as well as military personnel and paramedics.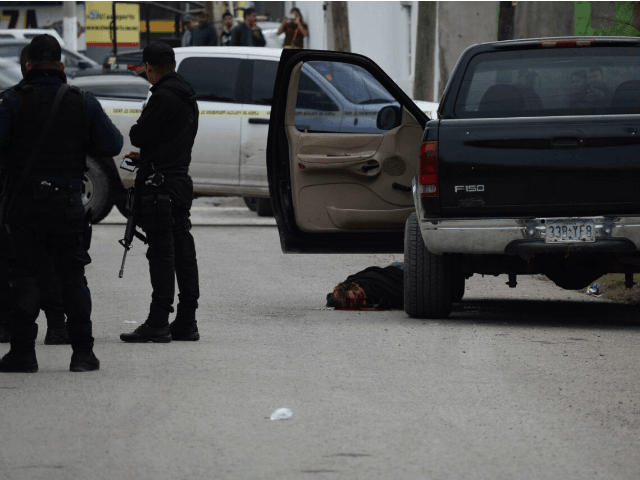 When they arrived to the scene, paramedics were able to confirm that the victim did not have any vital signs. His body was left next to a Ford F-150 with Texas license plates. Investigators confirmed to Breitbart Texas that the victim had been identified as 49-year-old Rodolfo Tellez who is a legal resident from Fort Worth.
Preliminary information points to the victim had been struck in the head multiple times; while investigators continue probing the matter. Initially, authorities had pointed to the victim having been shot, however authorities now claim that shots were never fired.
According to state authorities, individuals close to the scene commented that Tellez had been driving at a fast rate of speed and drifting around corners.
Police investigators have begun to look at identifying those who had interacted with the victim before his death and to clear up the homicide which is the twentieth in this city for 2016.
Editor's Note: Breitbart Texas traveled to the Mexican States of Tamaulipas, Coahuila and Nuevo León to recruit citizen journalists willing to risk their lives and expose the cartels silencing their communities.  The writers would face certain death at the hands of the various cartels that operate in those areas including the Gulf Cartel and Los Zetas if a pseudonym were not used. Breitbart Texas' Cartel Chronicles are published in both English and in their original Spanish. This article was written by "J.M. Martinez" from Piedras Negras, Coahuila and Breitbart Texas' Ildefonso Ortiz.