Immigration and Customs Enforcement officials have admitted that they are not only releasing illegal immigrants at bus stations, they are also "identify[ing]" and transporting them to airports for travel to various destinations within the country. Officials say these undocumented migrants are from Central America.
The migrants are given notices to appear and are promising to later reappear before an immigration judge. Missing from the recent announcement is an explanation of the types of identification that are being used to board commercial flights.
The announcement from immigration and enforcement officials that they are taking illegal immigrants to airports, came in response to a local news report and inquiry by KGNS.
Breitbart Texas reported during the first days of January that bus station employees in Laredo, Texas, were reporting that a holding center for Immigration and Customs Enforcement (ICE) was releasing between 20 and 40 undocumented women during at least five bus trips.
8KGNS-TV first heard that 400 migrants were headed to the border city but it has been difficult to ascertain the definite number released by the agency. Officials said that the undocumented females met federal release eligibility requirements. Local officials say that the City of Laredo was not notified by anyone in the federal government.
ICE officials sent KGNS a statement that acknowledged what they reported on January 2 about just one of the groups of women. The statement said:
On December 29th, officers with U.S. Immigration and Customs Enforcement in Laredo, Texas, released 39 females from Central America on their own recognizance after they were briefly detained and issued notices to appear before a federal immigration judge.

During the recent increase of individuals illegally entering the United States in south Texas, individuals who have final destinations within the U.S. are identified and transported to bus terminals and airports.
The question remains just how these "individuals who have final destinations within the U.S." are "identified" before they are transported to not only bus terminals but to U.S. airports. Breitbart Texas sent an inquiry requesting information on how many illegal aliens were transported at taxpayer expense via commercial airlines. The inquiry also included a request for the type of identification being used by these passengers allowing them to board the airline flights.
In July 2014, Breitbart Texas reported that according to information exclusively provided to us from the National Border Patrol Council (NBPC), illegal aliens were being allowed to fly on commercial airliners without valid identification. "The aliens who are getting released on their own recognizance are being allowed to board and travel commercial airliners by simply showing their Notice to Appear forms," NBPC's Local 2455 Spokesman, Hector Garza, told Breitbart Texas at the time.
The Local 2455 Border Patrol spokesman said that the planes being used by the migrants were "the same planes that the American public uses for domestic travel."
Moreover, he said:
Not only are we releasing unknown illegal aliens onto American streets, but we are allowing them to travel commercially using paperwork that could easily be reproduced or manipulated on any home computer. The Notice to Appear form has no photo, anyone can make one and manipulate one. They do not have any security features, no watermark, nothing. They are simply printed on standard copy paper based on the information the illegal alien says is the truth.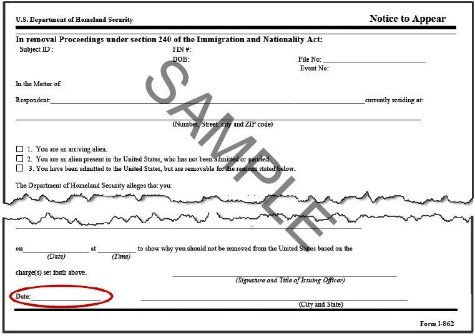 Agent Garza continued:
We do not know who these people are, we often have to solely rely on who they say they are, where they say they came from, and the history they say they have. We know nothing about most of them, ICE releases them into the American public, and now they are boarding aircraft at will with a simple paper document that anyone can easily alter or reproduce themselves.
The NBPC itself released this statement which was placed within Breitbart Texas' July 2014 article about illegal aliens flying on U.S. commercial planes without valid or verified identification:
The National Border Patrol Council adamantly opposes the decision of DHS to release the illegal aliens who have been transported from the Rio Grande Valley Border Patrol Sector to other locations for processing. The lack of consequences has furthered this crisis and will only continue to do so. The fact that TSA is accepting the I-862 (Notice to Appear) as a form of identification and allowing illegal aliens to travel commercially shows just how little regard the federal government has for its own immigration laws.
The vice president of the NBPC, Shawn Moran, told Breitbart Texas at the time:
Why waste money and effort transporting people from the RGV if we are only going to release them with no real way to track them? Why are we allowing them to travel commercially using paperwork that could easily be reproduced or manipulated on any home computer.
As reported previously, the concerns raised by the NBPC about possible security risks and the safety of commercial airliners, are reinforced by a 2012 United Nations (UN) report. The UN Office on Drugs and Crime's "Transnational Organized Crime in Central America and the Caribbean" revealed that individuals from the terror-prone Somalia were traveling to Central America in efforts to illegally enter the United States. The report states:
Central Americans are not the only ones being smuggled through Mexico to the United States. Irregular migrants from the Horn of Africa (Eritrea, Somalia, and Ethiopia), as well as South Asia (Bangladesh, Nepal, India), China, and other African and Asian states are being smuggled through Central America.
After Breitbart Texas' report in July 2014, the Transportation Security Administration (TSA) denied they were releasing illegal aliens via scheduled airline flights with improper documentation. A TSA spokesperson publicly attacked Brandon Darby on Twitter maintaining that Darby was "completely wrong." Breitbart Texas Managing Director Brandon Darby broke the story that the TSA was letting illegal aliens board using Notice to Appear forms for identification.
Eventually after an inquiry from U.S. Representative Kenny Marchant (R-TX), the TSA admitted that illegal aliens were being allowed to board planes using Notice to Appear forms received after entering the U.S. illegally. That admission was in direct contrast to a statement by the TSA the month before that denied that truth.
Breitbart Texas reported in late October that illegal immigrants, mostly from Central America, were moving across the southern border in advance of the 2016 presidential election. Border Patrol agents reported that the numbers are at, or above, historic 2014 levels.
On October 18, Breitbart Texas reported that a Department of Homeland Security (DHS) report showed that the number of illegal border crossing apprehensions of Family Unit Aliens (FMUA) from Central America and Mexico hit the highest level on record–an all-time high with 77,674 crossings in FY 2016. Unaccompanied Alien Children (UAC) apprehensions were at 59,692, second to the 2014 historic mark of 69,970.
Lana Shadwick is a writer and legal analyst for Breitbart Texas. She has served as a prosecutor and associate judge in Texas. Follow her on Twitter @LanaShadwick2.