GRANJENO, Texas — Families and unaccompanied children from Central American countries continue to turn themselves in to U.S. Border Patrol agents expecting to be released. The most recent statistics show that the numbers continue to spike in an upward trend.
Breitbart Texas traveled to an area near the Anzalduas International Bridge where within minutes, three separate groups of migrants walked up a dirt road looking for U.S. Border Patrol agents. Nearly two dozen were made up mostly of women and children who had been told by human smugglers to walk up the road and turn themselves in to federal agents.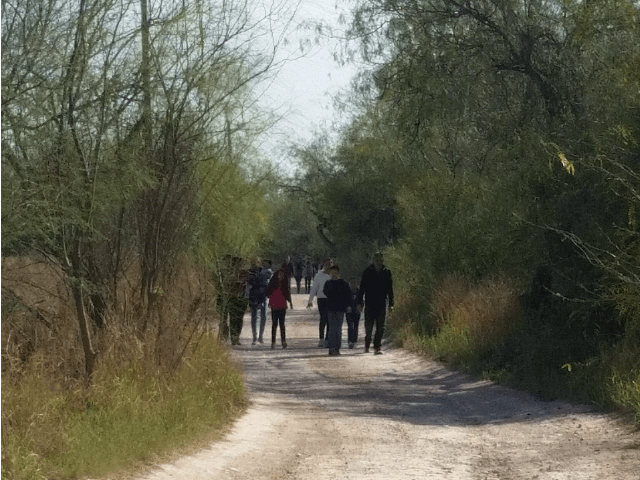 As Breitbart Texas has previously reported, groups of illegal immigrants from Central American countries make their way through Mexico seeking out U.S. Border Patrol agents. The groups have been coached by human smugglers to exploit a weakness in immigration enforcement where migrants are fingerprinted and released pending court proceedings.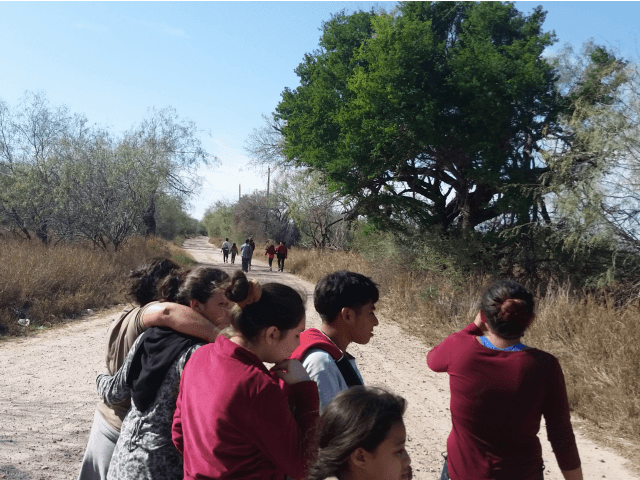 The most recent statistics available from U.S. Customs and Border Protection revealed that from October to December as part of the 2017 fiscal year, agents in the Rio Grande Valley Sector detained 13,624 unaccompanied minors, versus 10,527 that were counted during the same time period in 2016. The number of apprehensions points to a 29 percent increase over the previous year. Throughout the entire southwest border, the increase is 23 percent–rising from 17,304 unaccompanied minors in 2016 to 21,321 according to the most recent figures.
In the case of families, the number of apprehensions in the Rio Grande Valley has skyrocketed from 14,337 in 2016 to 30,293, an increase of 111 percent. Throughout the entire southwest border, the number of families arrested at the border has jumped from 21,469 in 2016 to 44,843 in 2017.
Ildefonso Ortiz is an award winning journalist with Breitbart Texas. He co-founded the Cartel Chronicles project with Brandon Darby and Stephen K. Bannon.  You can follow him on Twitter and on Facebook.