REYNOSA, Tamaulipas — Mexican cartel gunmen have begun targeting state police officers in the ongoing violence plaguing this city.
For more than a month, the Gulf Cartel has undergone a fierce internal battle for control that has resulted in regular bouts of violence. In addition, gunmen have carried out brazen daytime robberies and highway raids targeting tourists.
The response from the Mexican government has resulted in a series of ambushes by cartel members targeting Tamaulipas state police officers and investigators. During one of the attacks, two officers were injured while one cartel gunman died in the Vista Hermosa neighborhood. The rest of the fleeing gunmen crashed but managed to escape.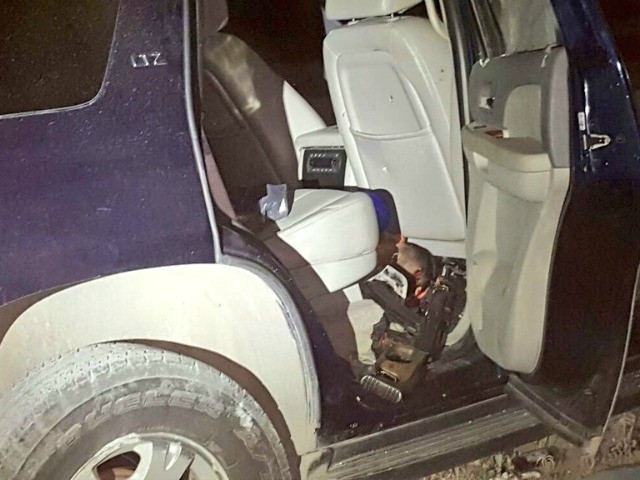 One day later, a group of state investigators came under assault as they were traveling near the Jaranchina Norte neighborhood. The officers managed to call for back up as they chased down the attackers. During the skirmish,  police killed one gunman while the rest managed an escape.
The targeted attacks appear to be a backlash against authorities. Law enforcement have not only stepped up their presence on the streets, but are targeting the cartel operations inside a state prison, in addition to underground casinos and lookouts. As Breitbart Texas reported, Mexican authorities carried out a series of raids at the Reynosa prison where they found a tunnel, underground warehouses, machine guns, drugs, alcohol, and weapons.

Editor's Note: Breitbart Texas traveled to the Mexican States of Tamaulipas, Coahuila, and Nuevo León to recruit citizen journalists willing to risk their lives and expose the cartels silencing their communities.  The writers would face certain death at the hands of the various cartels that operate in those areas including the Gulf Cartel and Los Zetas if a pseudonym were not used. Breitbart Texas' Cartel Chronicles are published in both English and in their original Spanish. This article was written by "A.C. Del Angel from Reynosa, Tamaulipas and "J.A. Espinoza" from Matamoros, Tamaulipas.