PIEDRAS NEGRAS, Coahuila — Anger continues to spread among residents as more allegations and evidence indicate efforts to steal the recent gubernatorial election appears to have been carried out on behalf of the ruling party.
As Breitbart Texas reported, Coahuila recently held its gubernatorial, mayoral, and congressional elections. Soon after, allegations of voter fraud began to spread based on preliminary tabulations. The ruling party was able to come from behind and win key contests by narrow margins.
This week, thousands of citizens took to the streets of Saltillo to peacefully protest the preliminary results giving the gubernatorial seat to Miguel Angel Riquelme, a candidate for the Institutional Revolutionary Party (PRI). As Breitbart Texas reported, the PRI, particularly in Coahuila and in Tamaulipas, has a long history of having its members working as cartel surrogates.
Since election day, Breitbart Texas received photographs from Ciudad Acuña, a city immediately south of Del Rio, Texas. The photographs reveal various polling places allegedly vandalized and destroyed by criminals associated with the PRI.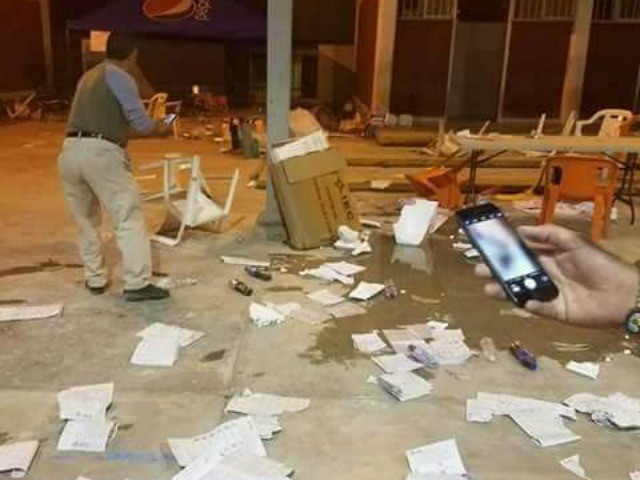 Soon after, also in Ciudad Acuña, residents photographed what appear to be boxes of ballots that were dumped at a local landfill. While the state is carrying out a hand tabulation, the number of voter fraud allegations continue to increase in addition to the arrests of individuals handing out cash for votes.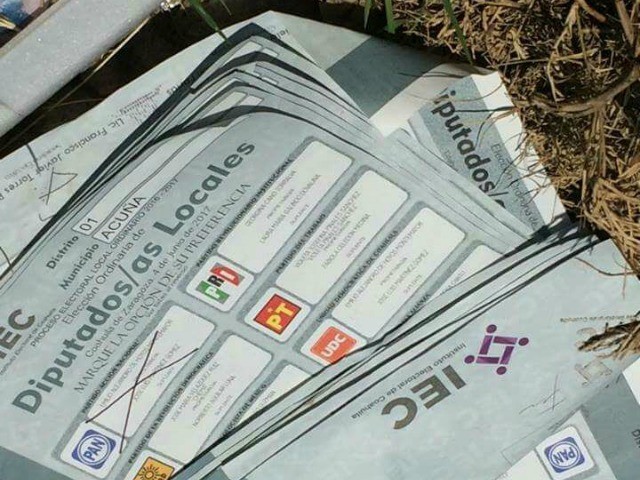 The PRI candidate is perceived by locals as someone who would cover for and protect former governors Humberto and Ruben Moreira, two brothers who have held power in the state for two consecutive terms. During the Humberto Moreira era, Los Zetas drug cartel was given free reign over Coahuila. Court documents and testimony point to the organization receiving protection in the state.
During the following term, Ruben Moreira, Humberto's brother, made state officials claim Humberto was not guilty of any crimes in Coahuila, even though both politicians have not set foot in the U.S. for years, where it is reported they could be facing arrest over the money laundering and drug trafficking investigation.
Humberto Moreira spent time in a Spanish prison as part of a money laundering case. He was eventually released after the Mexican government pressured Spanish authorities, Breitbart Texas reported; the case in Spain was based largely on an ongoing investigation in the U.S.
Ildefonso Ortiz is an award-winning journalist with Breitbart Texas. He co-founded the Cartel Chronicles project with Brandon Darby and Stephen K. Bannon.  You can follow him on Twitter and on Facebook.
Brandon Darby is managing director and editor-in-chief of Breitbart Texas. He co-founded the Cartel Chronicles project with Ildefonso Ortiz and Stephen K. Bannon. Follow him on Twitter and Facebook. He can be contacted at bdarby@breitbart.com.