CIUDAD VICTORIA, Tamaulipas — Narco-terror suddenly spread after members of the Gulf Cartel left a human head inside a Walmart shopping cart.
The discovery was made at the time when hundreds of families gathered at the popular shopping center in this city, the capital of the border state. Information obtained by Breitbart Texas reveals that the head was found next to a cartel message inside a shopping cart.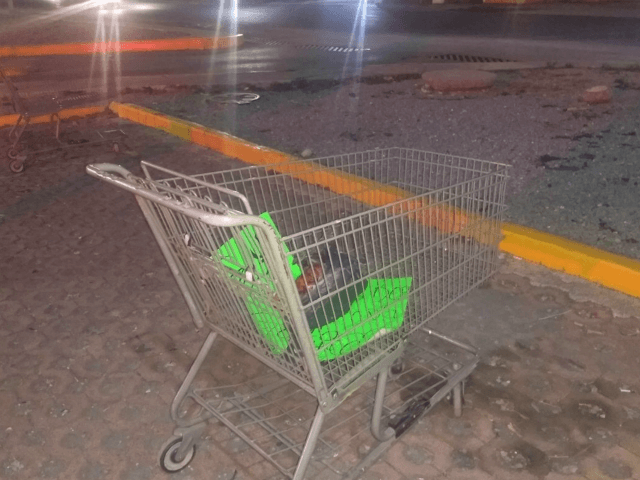 Security guards at the shopping plaza were first alerted after terrified customers discovered the macabre scene. Authorities with the Tamaulipas Attorney General's Office sealed off the area to collect the remains. Preliminary information revealed that the head belonged to a yet unidentified man who is believed to be between 35 and 40 years old. The victim was dark skinned, had mustache, and sported bushy, dark hair. The head was placed on top of a green fluorescent poster stock with the message: "Greetings from the Gulf Cartel CDG, you will suck CDN, we are here atte El CH."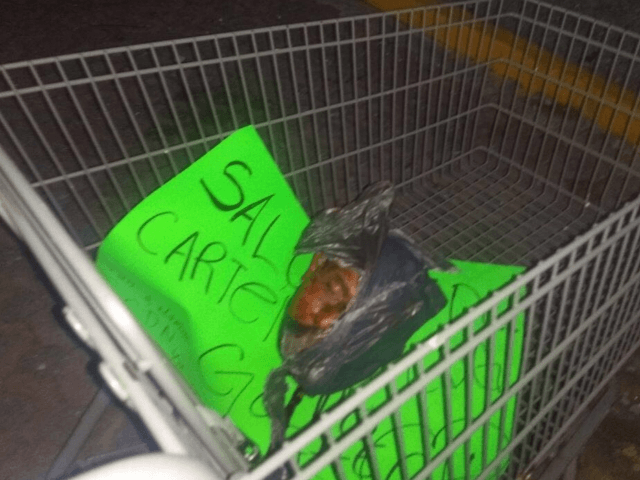 Authorities do not know where the rest of the body is but suspect it will be found at another location.
The discovery spread terror among the residents who have spent months living as silent witnesses to the fierce fighting between rival cartels for control of the region. The cartel known as Old School Zetas (Vieja Escuela Zeta) and their allies with the CDG have been fighting against a splinter of Los Zetas known as Cartel Del Noreste (CDN) since 2014. The violence between the two groups began after members of the Old School Zetas suspected that the now jailed Miguel Angel "Z40" Treviño Morales and his family turned on other Zeta bosses, such as founder Heriberto "Z3" or "El Lazca".
Editor's Note: Breitbart Texas traveled to the Mexican States of Tamaulipas, Coahuila, and Nuevo León to recruit citizen journalists willing to risk their lives and expose the cartels silencing their communities.  The writers would face certain death at the hands of the various cartels that operate in those areas including the Gulf Cartel and Los Zetas if a pseudonym were not used. Breitbart Texas' Cartel Chronicles are published in both English and in their original Spanish. This article was written by "J.M. Martinez" from Coahuila.