MONTERREY, Nuevo León — Authorities released a Mexican soldier just hours after his arrest in connection with the alleged shooting at border state cops. Officials said the shooting occurred during an attempt to avoid a search of his vehicle. 
The shootout took place in the suburb of Escobedo, Nuevo León, when a group of state police officers tried to pull over a suspicious vehicle that was allegedly carrying a group of gunmen. The occupants of the car allegedly had been carrying rifles and shot at authorities as they tried to flee the area. Shortly after the chase started, the black sedan crashed into a pole near a police building. Two men managed to run away after the crash. One of them had allegedly been struck by a bullet.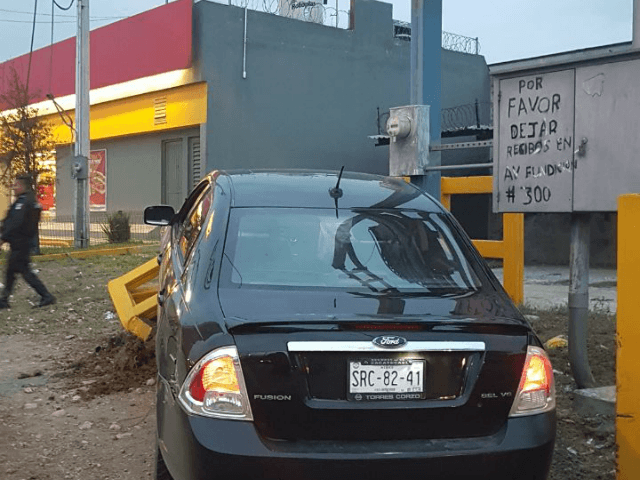 The people inside the vehicle have since been identified as 23-year-old Mexican soldier Luis Ernesto Almazan Reyes, along with  24-year-old Samantha Abigail Escamilla, and 23-year-old Hugo Belmares Rocha. Officials released the Mexican soldier after the Nuevo Leon Attorney General's Office did not press charges for the attack on the state cops.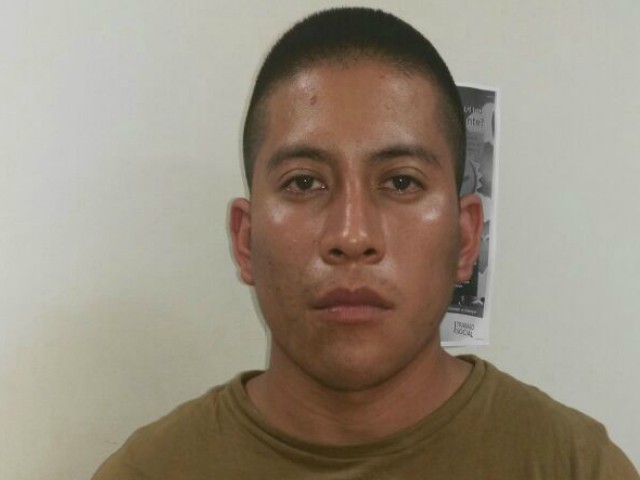 Law enforcement sources revealed to Breitbart Texas that Almazan is assigned to an intelligence unit that had been in Nuevo León. He was reportedly on his time off and was not part of the Seventh Infantry Battalion as authorities had originally claimed. 
Criminal complaint information obtained by Breitbart Texas revealed that the suspects had rifles and are believed to have shot at the state cops at least three times. However, at the crime scene and during their arraignment authorities did not mention any firearms and only reported drug possession as crimes tied to the case. 
During one of the hearings, Belmares claimed to be an addict and that the seized drugs belonged to him. The man was released on bond pending further judicial proceedings. 
Editor's Note: Breitbart Texas traveled to the Mexican States of Tamaulipas, Coahuila, and Nuevo León to recruit citizen journalists willing to risk their lives and expose the cartels silencing their communities.  The writers would face certain death at the hands of the various cartels that operate in those areas including the Gulf Cartel and Los Zetas if a pseudonym were not used. Breitbart Texas' Cartel Chronicles are published in both English and in their original Spanish. This article was written by Tony Aranda from Nuevo León.