A hall of fame is about as rock 'n' roll as Wilford Brimley.
So, the annual horror that greets the inclusion of decidedly non-rock acts or the exclusion of the power trio that blew the roof off the local enormodome in '77 misses the larger point. It's not the snubs or the selections that invalidate the Rock and Roll Hall of Fame but the contradiction in its very existence.
The institution announced Pearl Jam, Electric Light Orchestra, Tupac Shakur, Joan Baez, Journey, Yes, and Nile Rodgers as its Class of 2017.
The septet boasts a quartet of number-one hits—"Owner of a Lonely Heart" by Yes, Tupac Shakur's "California Love," and Chic's "Le Freak" and "Good Times"—between them. In other words, the seven acts enjoyed two fewer chart toppers over the course of their careers than The Beatles did in 1964 (and that's generous given the entry of Rodgers into the hall based on his contributions as a producer rather than for his work in Chic). In the case of Pearl Jam, they rocked after the genre got rolled by rap, country, pop, and much else.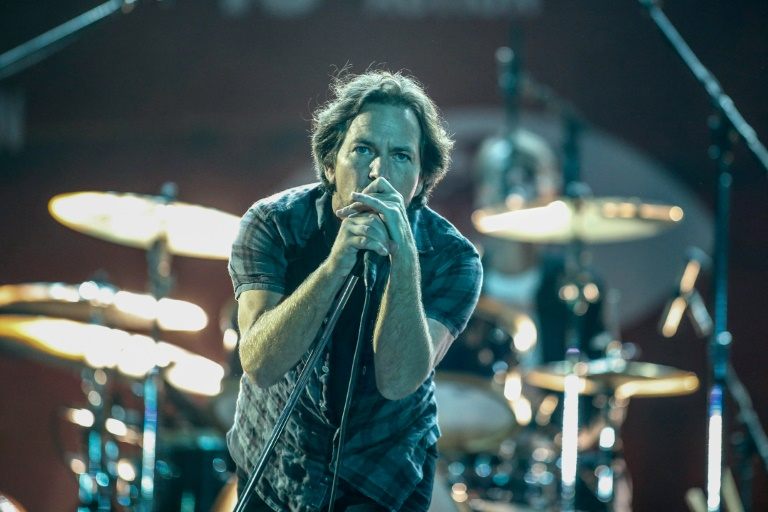 Excluding Baez's lifetime achievement wins from the Recording Academy, the inductees own five Grammys. Put another way, nobody on the list performed as a critical or popular juggernaut, which isn't to ignore that Journey Escape inspired a video game or that Joan Baez wowed the scribes at the Village Voice.
The Kinks and Led Zeppelin neither reigned over Billboard's Hot 100 nor won a Grammy during their careers as active bands, so a CV failing to include such boasts should not disqualify. But upon glancing over recent inductees one can't help but glean that a venture boasting elitism in its name stumbles toward egalitarianism. When does Quarterflash gain entry?
The admission of Ron Santo or Phil Rizzuto into the Baseball Hall of Fame did not suddenly make rubble of Cooperstown. They played well (and my collection boasts tracks by all but Shakur in these Hall-of-Very-Good inductees), and debates over insiders and outsiders follow every hall of fame. And as the competing halls' contrary stances on performance-enhancing drugs suggest, a perfect parallel between sports and music honors does not exist even if a parallel between the vanishing centrality of baseball to American sports and rock to American music does.
The impulse that bestows fame on the marginally famous pales as an offense to St. Elvis next to the inclusion of entertainers who played disco, rap, pop, folk, and styles distinct, albeit at times related, to rock and roll.
A folk hall of fame shouldn't admit Guns 'n' Roses because they played acoustic guitars on G N' R Lies, a rap hall of fame shouldn't welcome Lou Reed because he often spoke rather than sang, and a disco hall of fame shouldn't honor Kiss because "I Was Made for Lovin' You" included a funky bass and rolling hi-hat.
"I never considered myself to be a rock and roll artist," Joan Baez, whose church-lady vibrato tells us as much, explained upon winning induction. Tupac's hologram offered a similar comment. Nile Rodgers once heard taunts of "death before disco." Now one of disco's seminal figures sees himself inside the Rock and Roll Hall of Fame.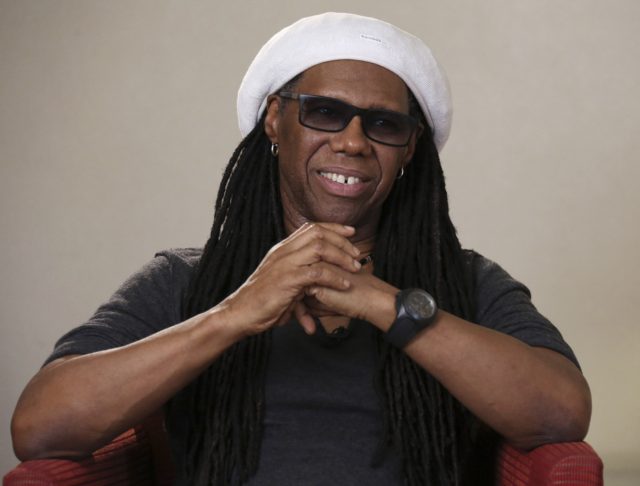 This isn't to deny the considerable talents of Baez, Shakur, or especially Rodgers, whose genre-crossing career on both sides of the studio glass awes. It is just to call their inclusion in a rock and roll hall of fame a massive category mistake necessitated both by the embarrassment of fewer minority artists to choose from as rock morphed from black to white once our televisions went color and the sad reality that the musical strain's popularity within pop culture collapsed dramatically sometime after the Berlin Wall did. So, Baez, Shakur, and Rodgers, like Madonna and Donna Summer before them, strangely win induction.
They're not rock 'n' roll. But neither is a hall of fame.
In museums, patrons remain quiet, don't dare touch the roped-off displays, and visit during daylight hours. At a rock show, fans jump, dance, break things and curfews, and scream. The audience becomes performer and the performer becomes the audience (see The Beatles on The Ed Sullivan Show). Chuck Berry, The Who, The Clash, and other high-energy performers who thrive in a club die in curation.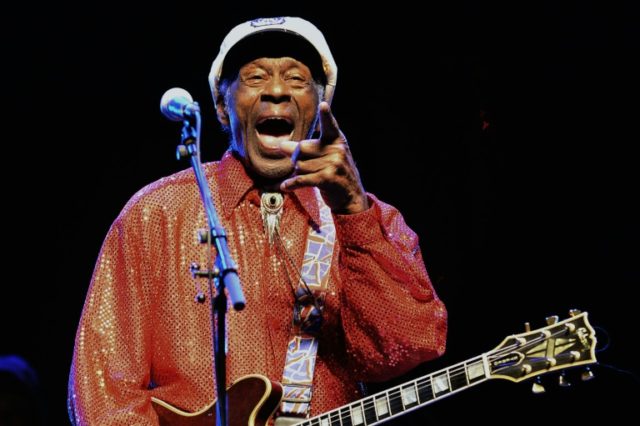 In his book Highbrow/Lowbrow: The Emergence of Cultural Hierarchy in America, Lawrence Levine traces the theater from a popular place where audiences booed, hissed, cheered, and hurled edibles to a niche taste where spectators silently observed. "With important exceptions—particularly in the areas of sports and religion—audiences had become less interactive, less of a public and more of a group of mute receptors," he wrote of the late 19th century. "Art was becoming a one-way process: the artist communicating, the audience receiving." One could make the same claim regarding rock music in the late 20th century—the hall of fame standing as the most obvious example—with so-serious artistes imagining performance as a chance for audiences to passively admire rather than for ticket holders to partake in physical group catharsis as a reason for the music's decline.
The rule denying admission for a quarter century after an act's debut ensures that the music of youth wears a paunch and a receding hairline. "Induction into the Rock and Roll Hall of Fame, which bands become eligible for twenty-five years after they formed, is a last rite of passage into the rock afterlife," Simon Reynolds writes in Retromania: Pop Culture's Addiction to Its Own Past. "In some cases, the artist is literally dead; in almost all other instances, the creative life of the performer expired a good way back." A hall of fame for the dead and dying appears as a painful metaphor for the music it honors.
Rock 'n' roll mixes with a museum like ice cream and anti-freeze. The awards ceremony displays this. People give speeches. They wear tuxedos. The event is not very Blackboard Jungle.
All this takes place in Cleveland, a fine city whose place in rock history pertains to the enthusiasm from its seats rather than its natives on the stage. Of the significant pioneers of the sonic species, Bill Haley appears as the only Yankee. Chuck Berry, Elvis Presley, Little Richard, the Everly Brothers, Jerry Lee Lewis, Fats Domino, and Buddy Holly all called Dixie home. But Ahmet Ertegun, Jann Wenner, and the other music-industry moguls who created the misguided institution did not, so the Rock and Roll Hall of Fame did not. And, hey, Derek Smalls said "Hello, Cleveland" and Huey Lewis informed us that "the heart of rock and roll is still beating…in Cleveland," so there.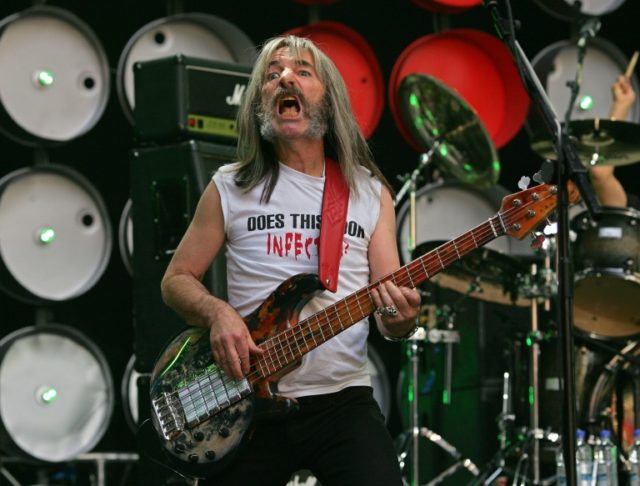 The most rock 'n' roll response to the hall of fame came from the band who grasped that the genre valued attitude more than talent, making stuffy career awards not only a non sequitur but better never than late.
"Next to the Sex Pistols, rock and roll and that hall of fame is a piss stain," Johnny Rotten informed in 2006. "Your museum. Urine in wine. We're not coming. We're not your monkeys." His bandmate Steve Jones summed it up in a less rock 'n' roll way: "Once you want to be put in a museum, rock and roll is over."
That sounds about right.