A Labour mayor and parliamentary candidate could be facing legal action from Conservative MP Nadhim Zahawi after accusing him on Twitter of selling Israel oil purchased from Islamic State.
The accusation came in a string of anti-Semitic tweets by Caroline Kolek, mayor of Honiton in Devon and the Labour candidate for Tiverton and Honiton, all of which have since been deleted, The Jewish Chronicle has reported.
In one tweet to multiple news outlets, Kolek quoted Ken Livingstone's claims to have been the victim of the "Israel lobby" for the last 35 years. Former Labour mayor of London Mr. Livingstone, who was last year suspended from the party for claiming that Hitler was a Zionist, was also quoted calling Israel "one of the most brutal regimes going".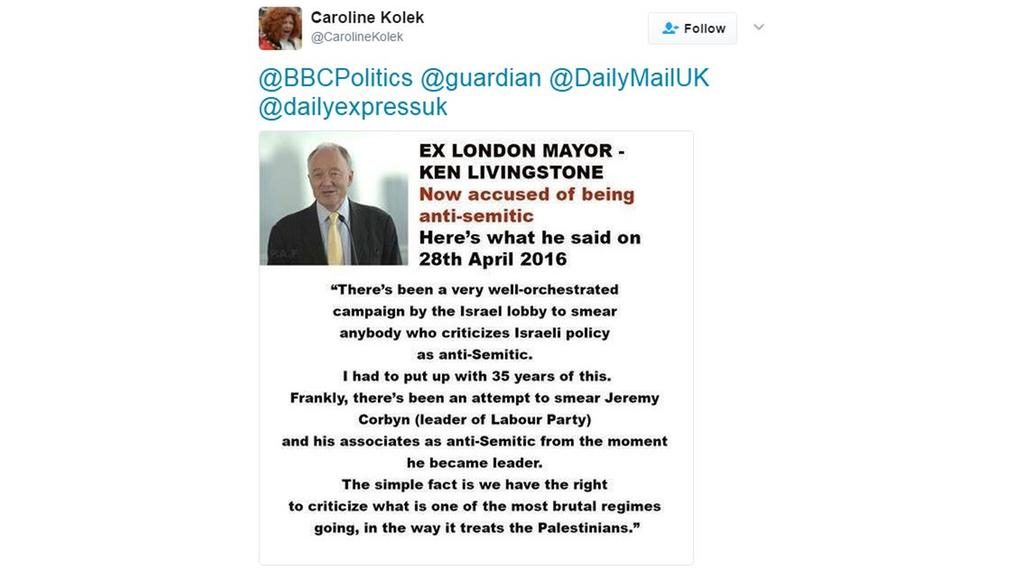 Another of her tweets quoted a Jesuit priest, John Sheehan, as saying: "Every time anyone says that Israel is our only friend in the Middle East, I can't help but think that before Israel, we had no enemies in the Middle East."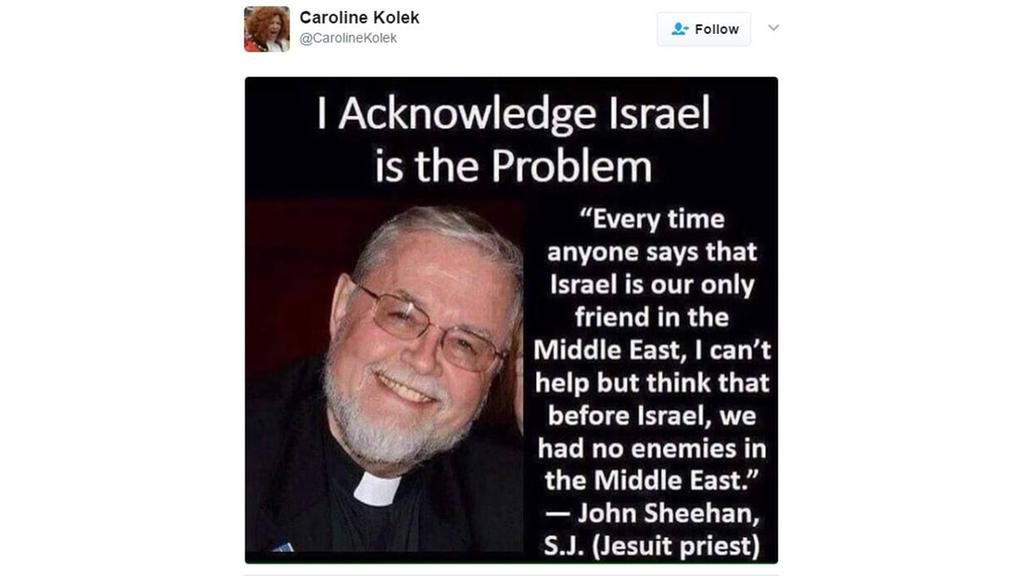 In another, Kolek claimed that media mogul Rupert Murdoch was using The Sun newspaper to "push strongly for war" with Syria in a bid to destabilise the country, thus allowing Israel access to oil in the region from which, she said, Mr. Murdoch would profit.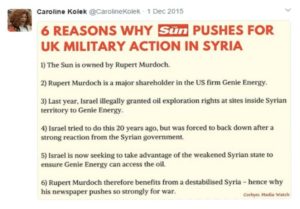 On Thursday, Kolek deleted the tweets, issuing an apology on the same account in which she said she was "wrong" to have posted them.
I was wrong to tweet those statements, I do not agree with their content and I wholeheartedly apologise for the offence I have caused.

— Caroline Kolek (@CarolineKolek) May 11, 2017
But one tweet, in particular, is likely to be of particular regret – Conservative MP Nadhim Zahawi has confirmed that he will be pursuing legal action against Kolek after she tweeted an image accusing Mr. Zahawi of buying oil from Islamic State to sell to Israel.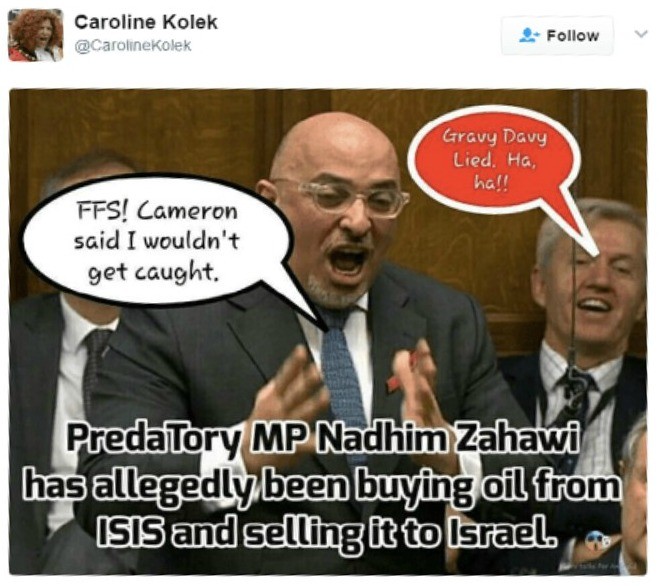 Mr. Zahawi was last week awarded £338,000 in damages after winning a libel case against Iranian news station Press TV, which had made the same claim.
Mr Zahawi told political blogger Guido Fawkes: "This allegation is a libel and I will be consulting my lawyer. I have only recently won a libel case against Press TV, the outlet which originally made this false claim."