The number of lives births where at least one parent was born outside the United Kingdom has risen to over a third, according to the Office for National Statistics (ONS).
The new statistics show 33.7 per cent of babies born in England and Wales had at least one parent born outside the UK.
In some areas, however, the demographic transformation looks to be further advanced, with some 66.6 per cent of babies born in London — the nation's capital — having at least one parent born outside the UK.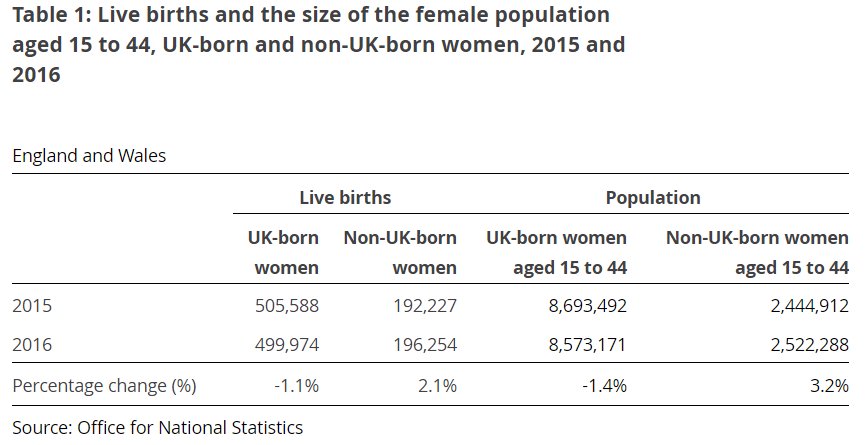 The numbers represent a rise of 2.1 per cent on 2015, despite an overall decline in births. Births to UK-born women — many of whom may be second-, third-, or fourth-generation migrants themselves — fell by 1.1 per cent.
Foreign-born women were found to have a higher estimated total fertility rate (2.06 children per woman) compared with UK-born women (1.75 children per woman).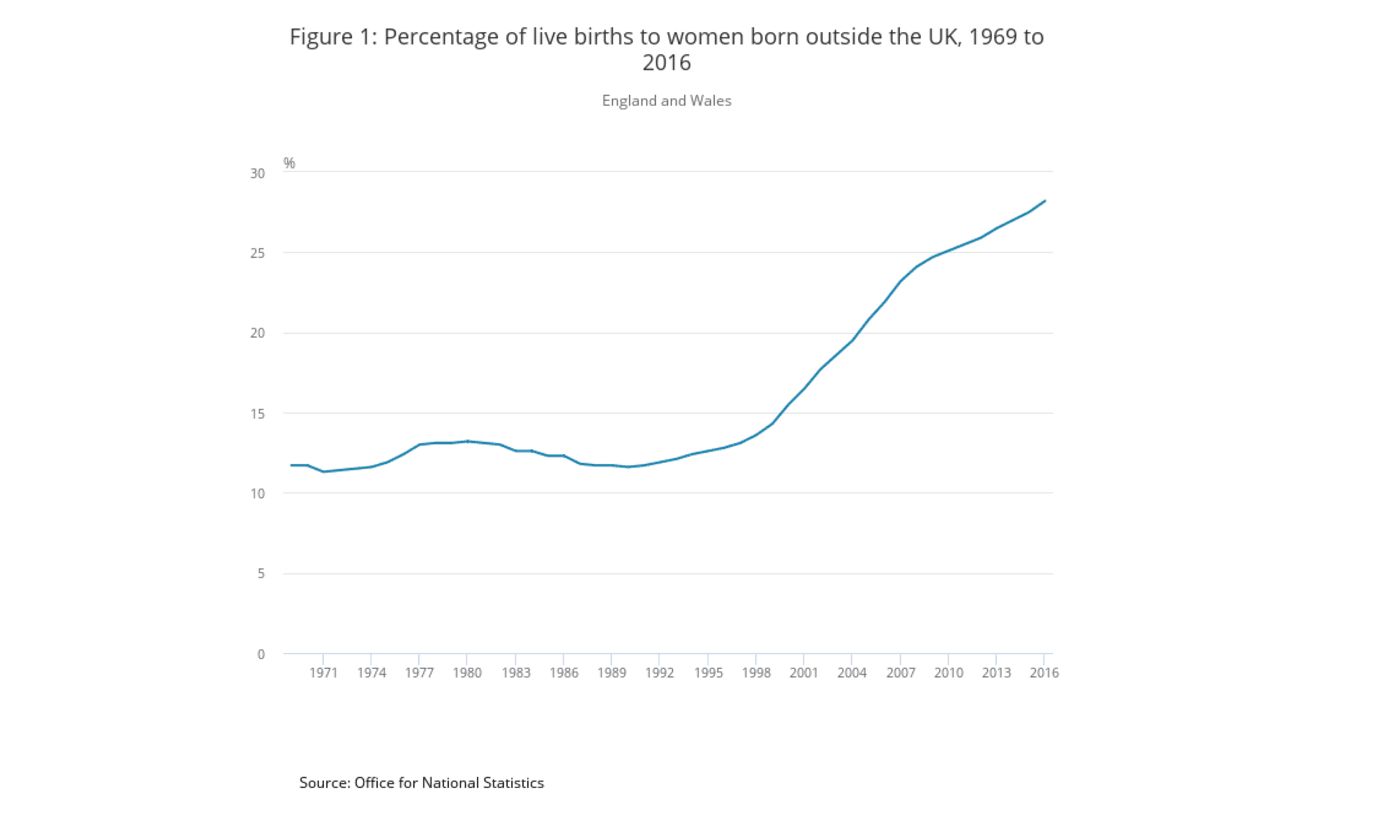 All told, the non-UK born population increased by 7 per cent in 2016, from 8.6 million to 9.2 million.
The non-British population grew by 8 per cent, from 5.6 million to 6.0 million — greater than the entire population of Scotland, roughly twice the population of Wales, and around three times the population of Northern Ireland.
Poland was the most common country of birth for parents from overseas, with the resident Polish population topping one million. However, it is still behind the combined contribution of the countries which formerly comprised the British Raj — India, Pakistan, and Bangladesh.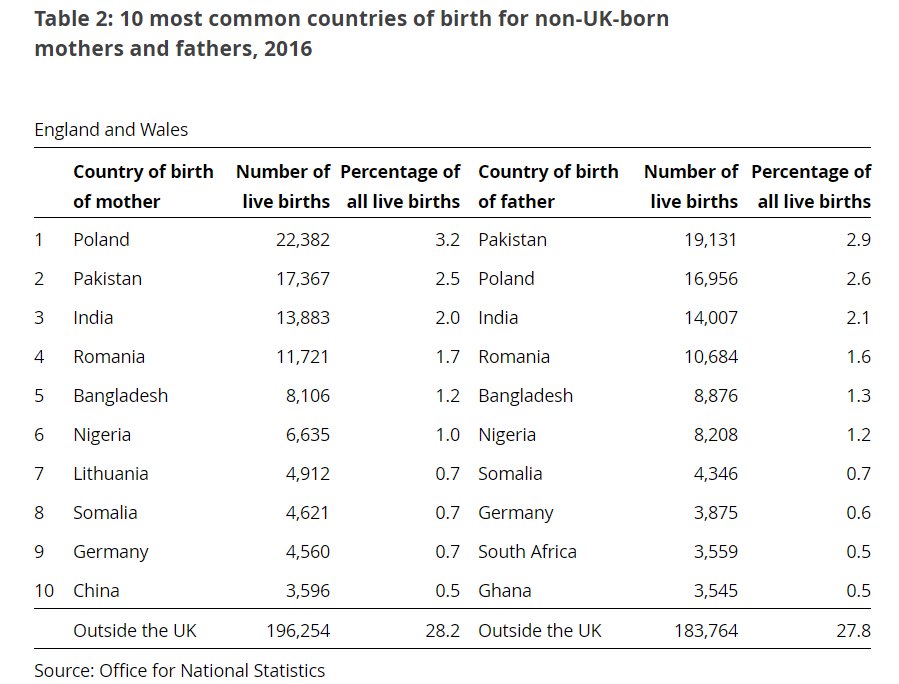 Combined with immigration figures which have risen to or remained near all-time record levels since 2010 despite the Tory government's pledge to bring it down to "tens of thousands" annually, the births statistics suggest the United Kingdom will undergo a major demographic shift over the course of a generation.
White Britons were already a minority in London at the time of the 2011 census, and are also a minority in Leicester, Luton, and Slough.
It was previously projected that Birmingham — the country's second-largest city — would be minority white British by 2020, but it may already be so, with immigration having been higher than expected. Fewer than one-third of pupils in Birmingham's schools were White British as long ago as 2013.
In some English towns the change is even more acute, with an estimated 95 per cent of pupils in one area of Blackburn, Lancashire, having a South Asian background. Government advisers have even suggested that white children may have to be bussed into such places in future, in order to prevent total ethnic segregation.
Fo

llow Jack Montgomery on Twitter:

@JackBMontgomery
Follow Breitbart London on Facebook:

Breitbart London