A march by various nationalist groups in Dover ended with the burning of the European Union (EU) flag, with organisers shouting: "Send that to Merkel"!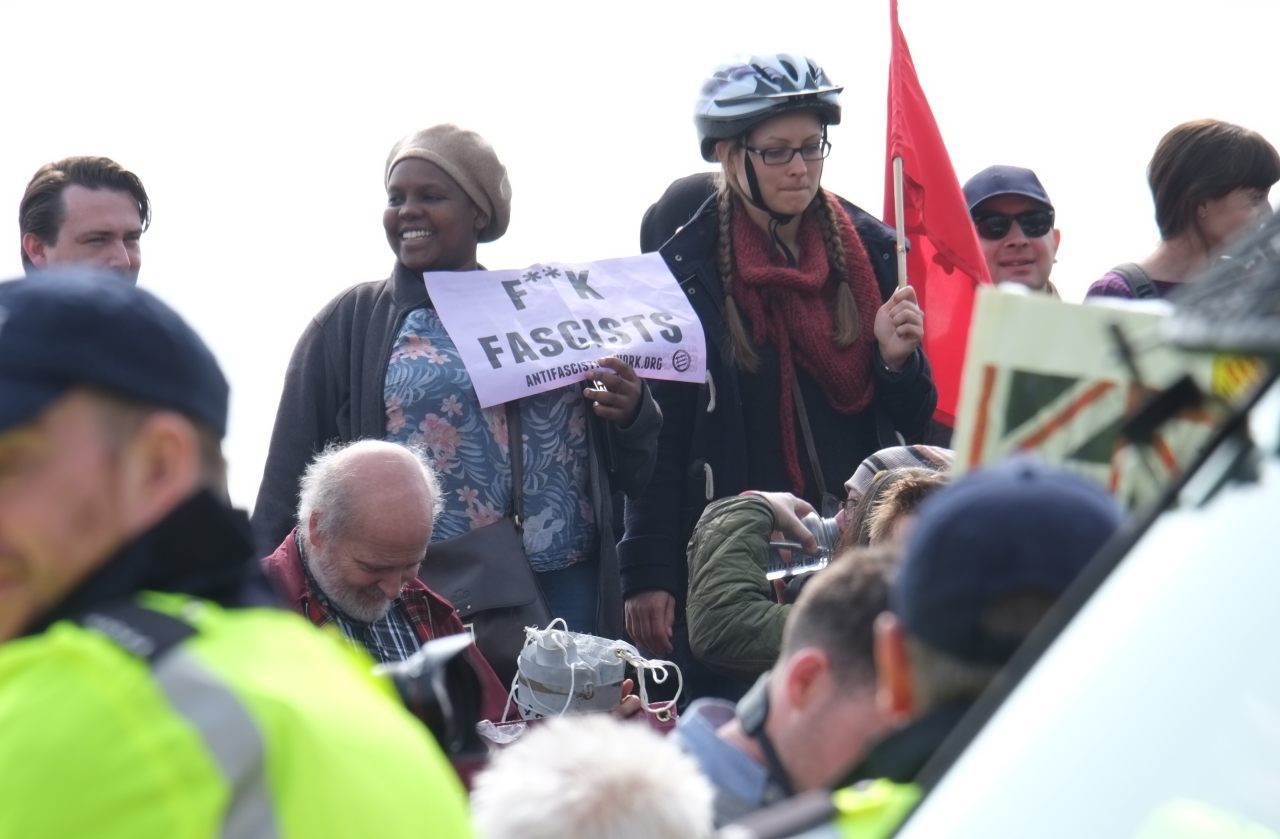 Britain's National Front group, alongside affiliated organisations, planned to march through Dover on Saturday afternoon to protest the treatment of UK truck drivers at the hands of Calais migrants and the authorities.  
The group had marched relatively peacefully through the town of Dover chanting "no more refugees", with considerable police activity surrounding the event.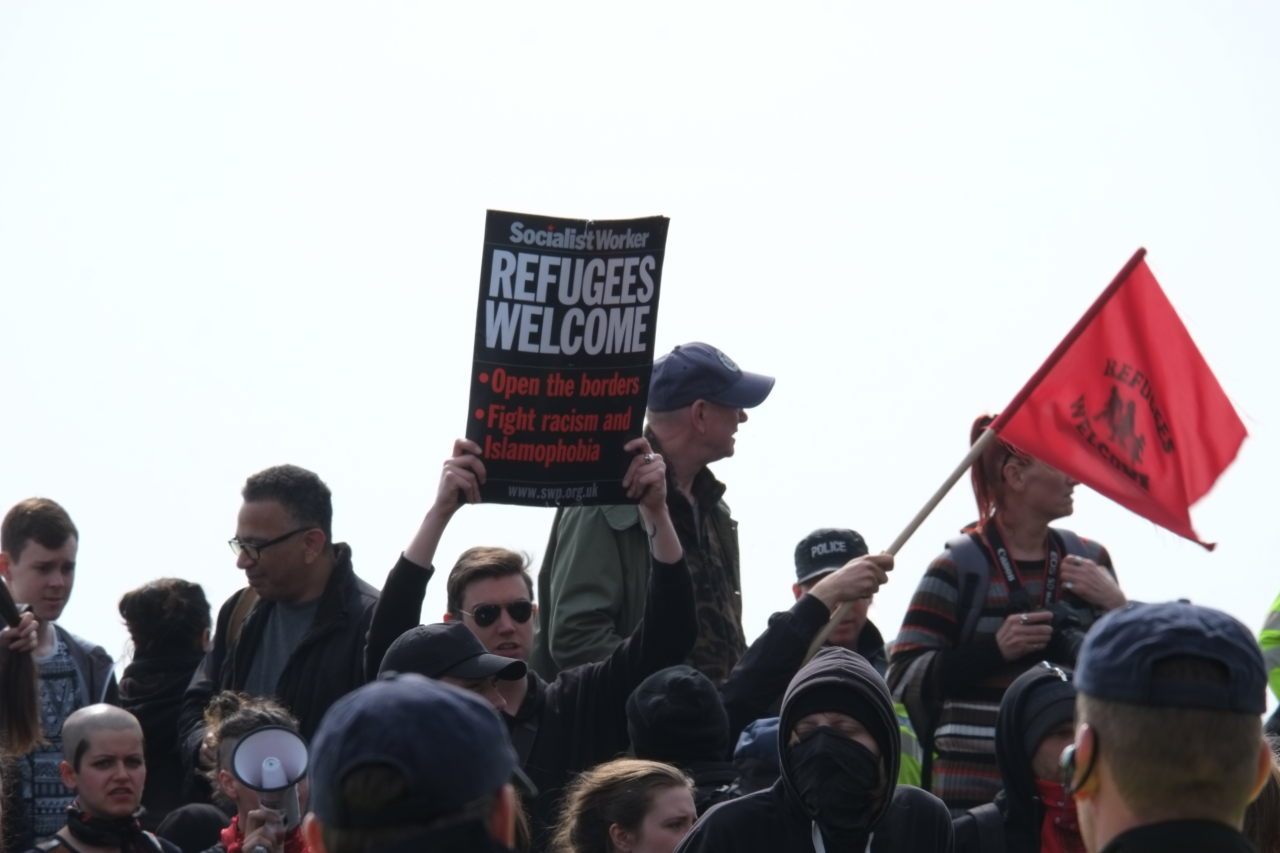 After scenes in January where violent clashes broke out all over the small coastal town, this time the police were determined to maintain order.
The police numbers were massively increased with Kent cops being joined by teams from London and Hampshire, and with horses being deployed on the streets. Roads were blocked with huge metal barricades to stop nationalists clashing with the self-described "anti fascist" (hard left) campaigners who turned up in opposition.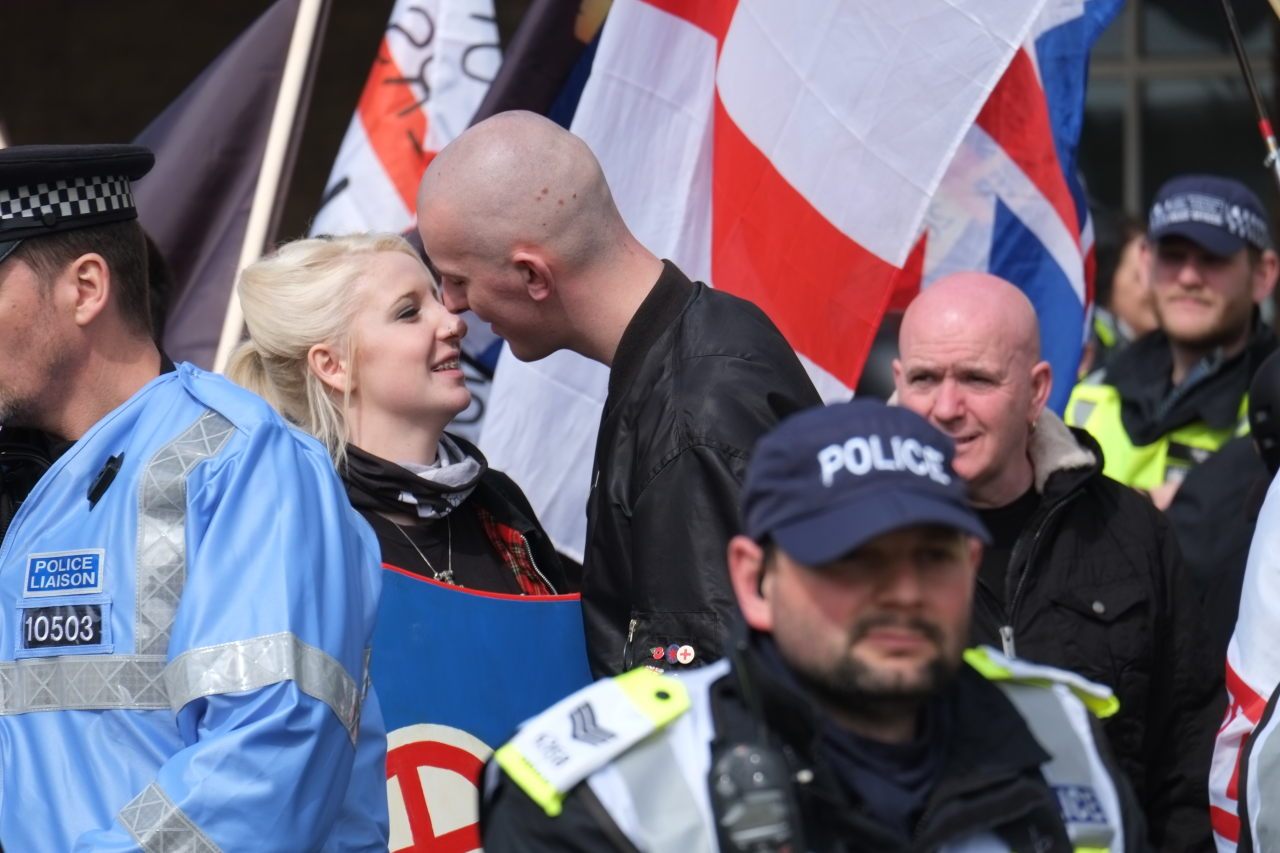 A Kent Police statement on the nationalist march today read: 'A large-scale policing operation to facilitate a protest by various groups in Dover has ended successfully. There was a large police presence on the streets of Dover with support from other police forces and mounted officers.
"One man was arrested on suspicion of possession of offensive weapons. Three men who arrived in Dover were arrested in connection with the protest that was held in Dover on 30 January."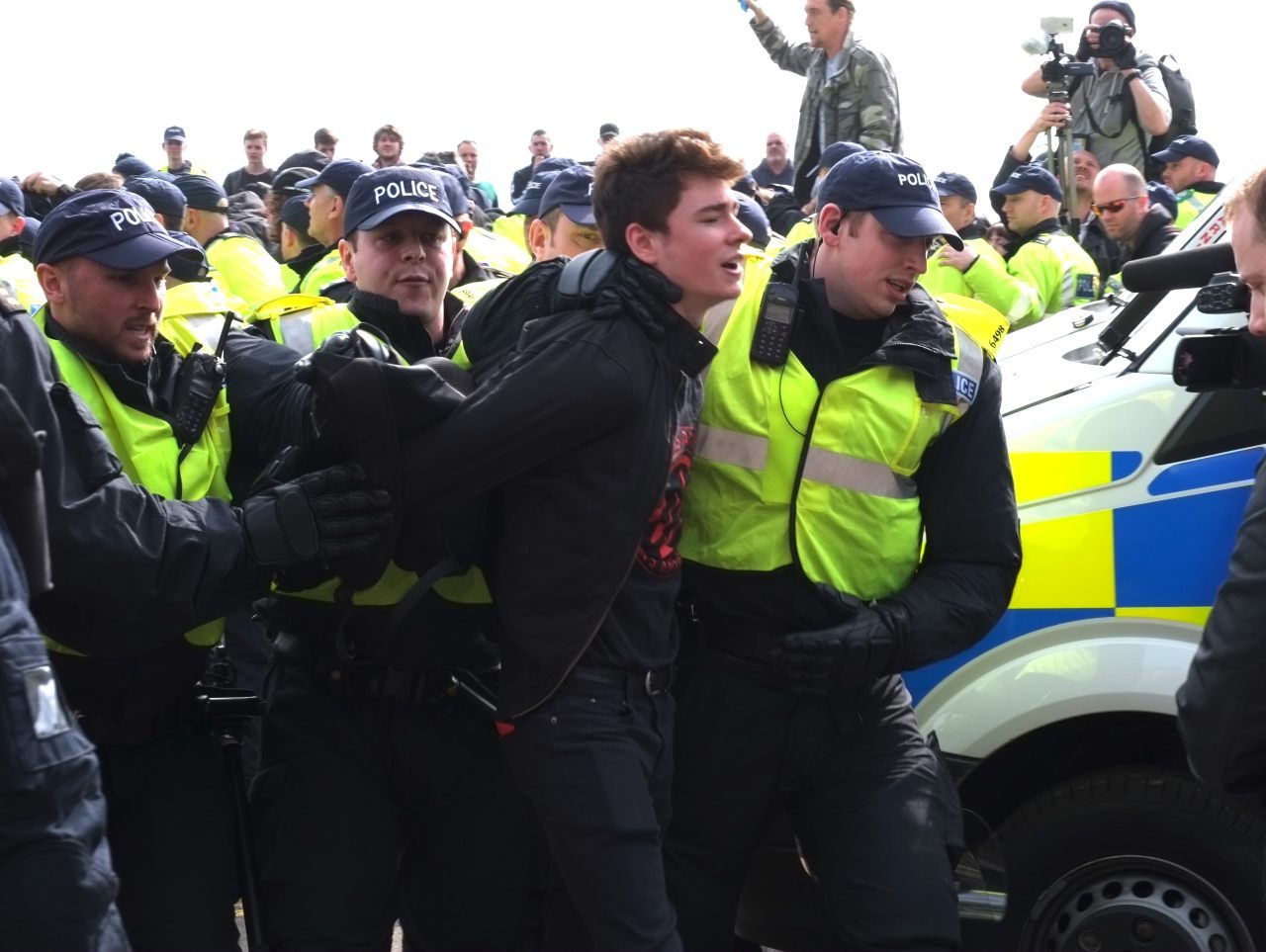 Temporary Assistant Chief Constable Neil Jerome said: "Kent Police planned for a proportionate policing operation that was impartial, firm and fair, and all the objectives we set, were met successfully.
"As I made clear in the run up to the events today, the right to protest inevitably causes disruption to the community. That is largely unavoidable – we do all we can to minimise that disruption.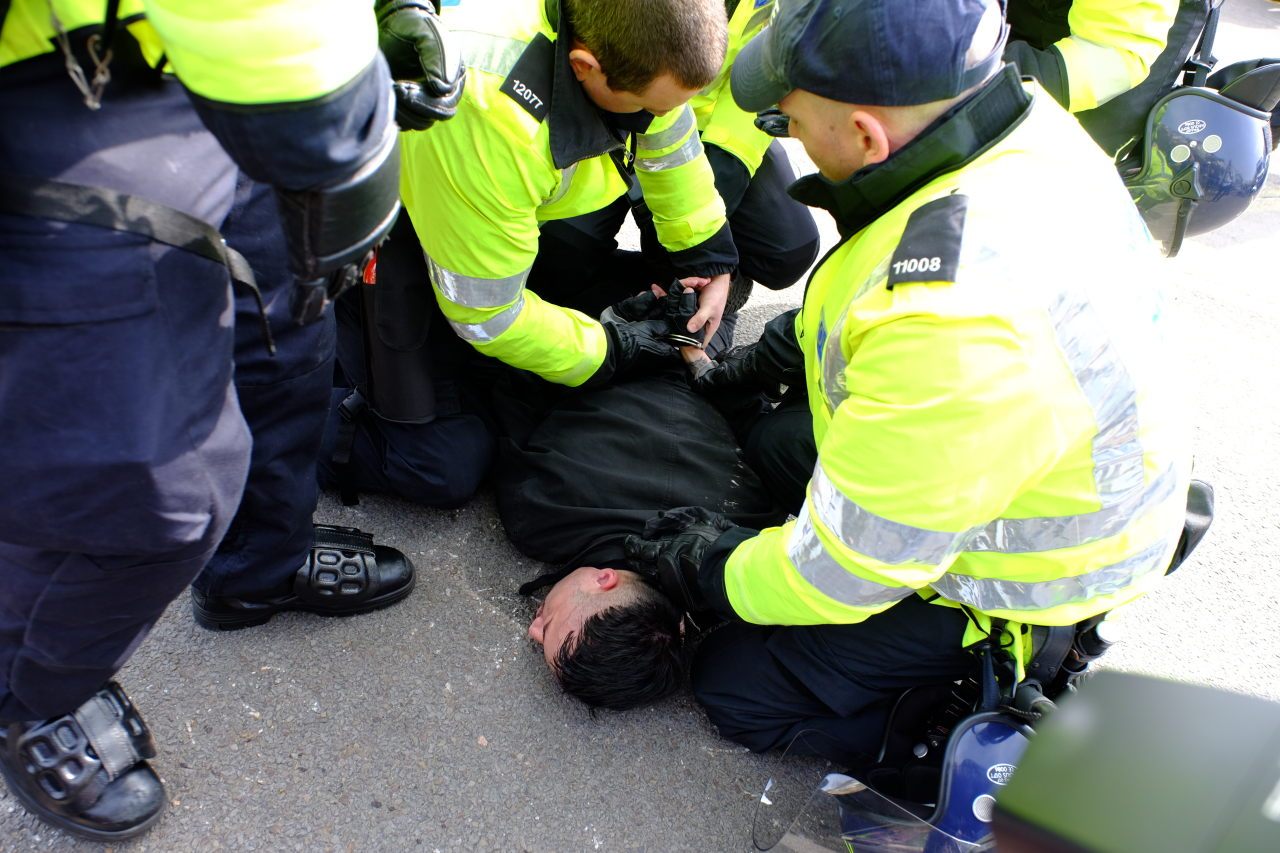 "I fully appreciate the frustration caused when a road is closed. This decision is not made lightly and only after consulting with Highways England and Kent County Council. It was necessary, to allow us to facilitate the protest and ensure the safety of both motorists and protesters.
"I'd like to thank everyone for their patience and co-operation."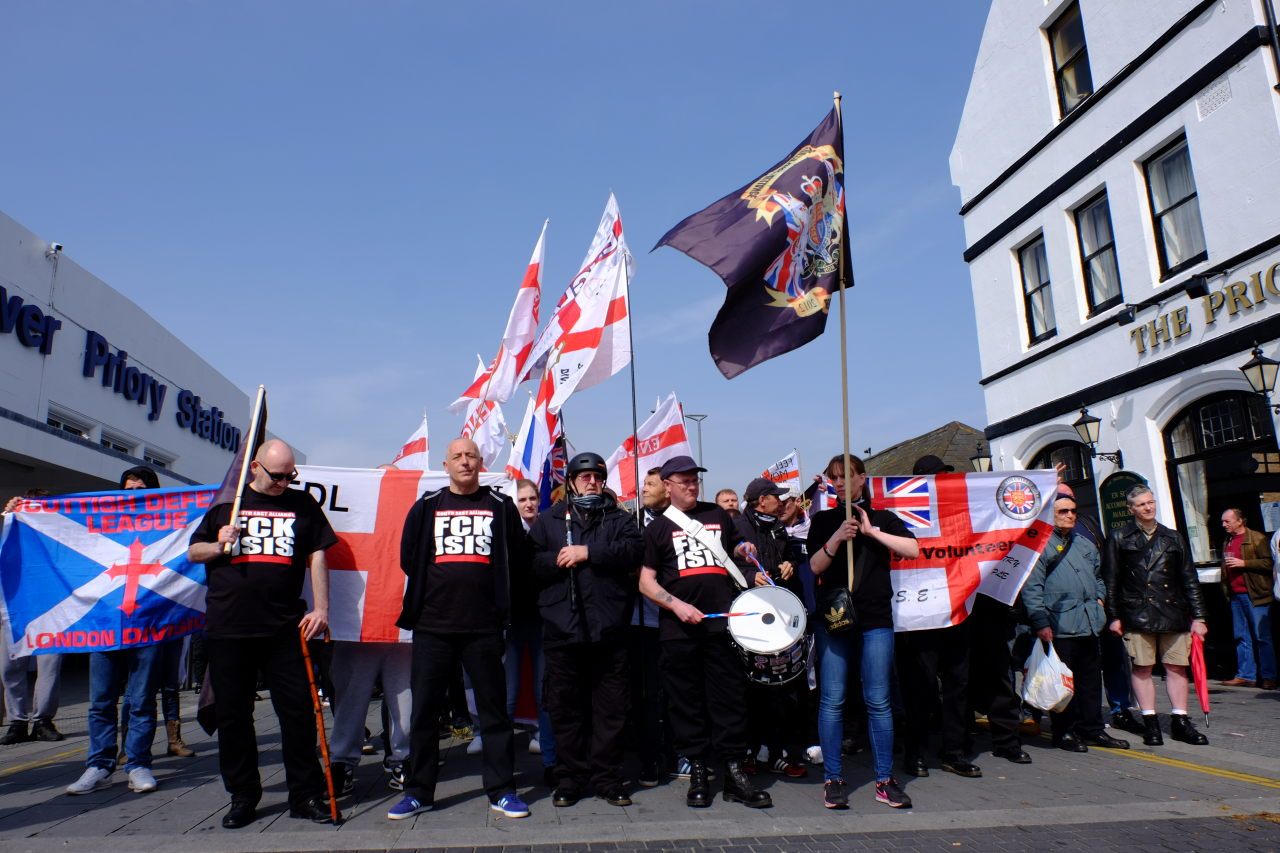 Police stop and search was in place throughout the morning as opposing factions gathered, and coaches of hard left protesters were also stopped and searched before arriving in the town. They did, however, gather on the road leading to the harbour where they managed to stay.
But while there was only one arrest according to police on the nationalist side, there were reports of eight hard left protesters taken into custody after they left a designated assembly area and blocked the route.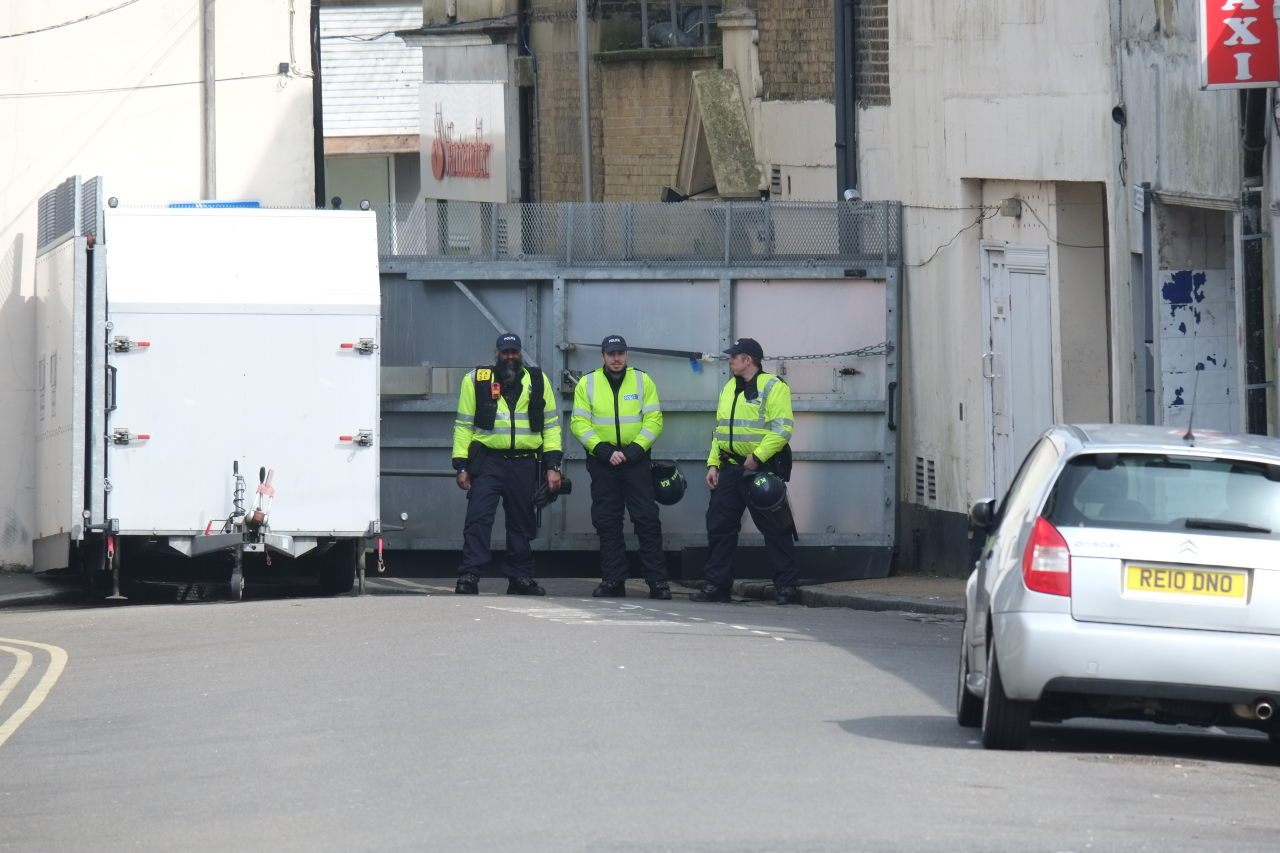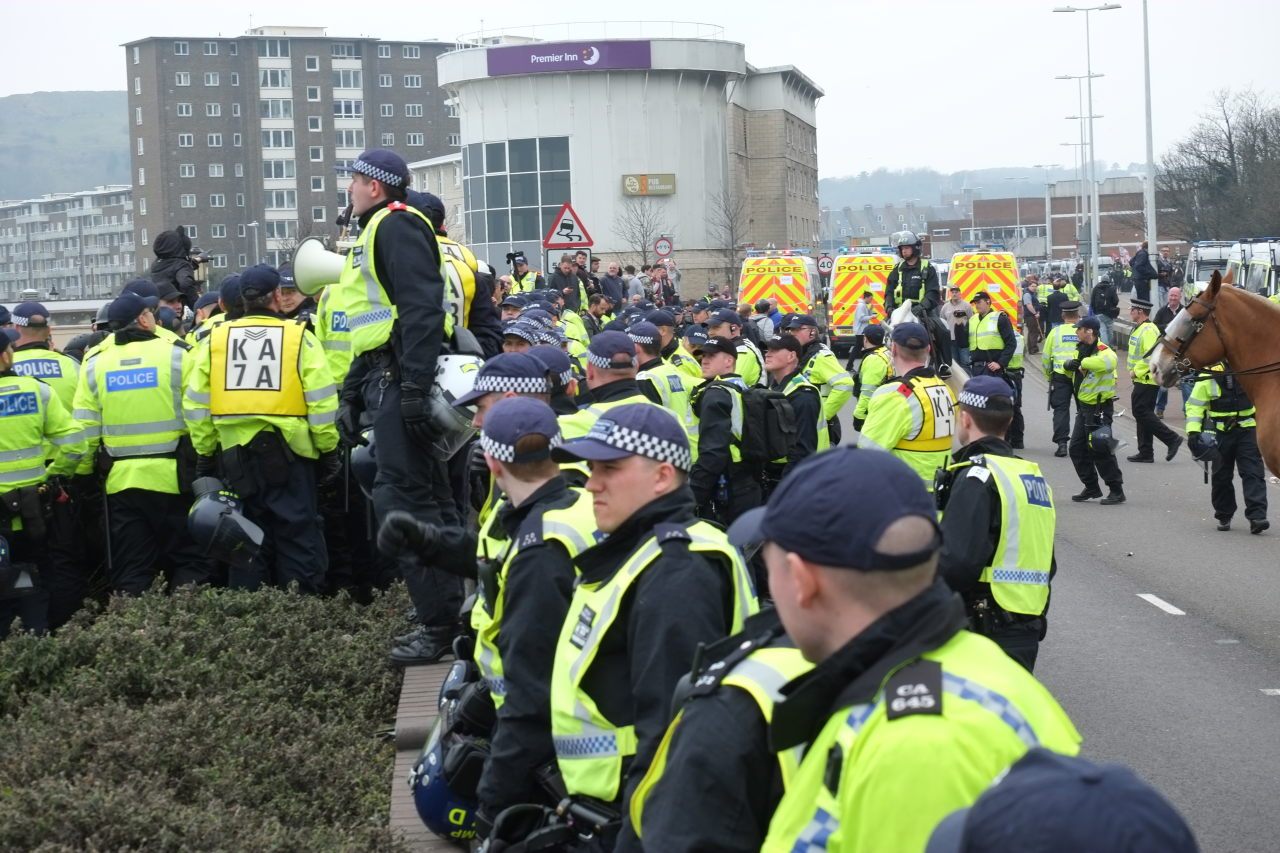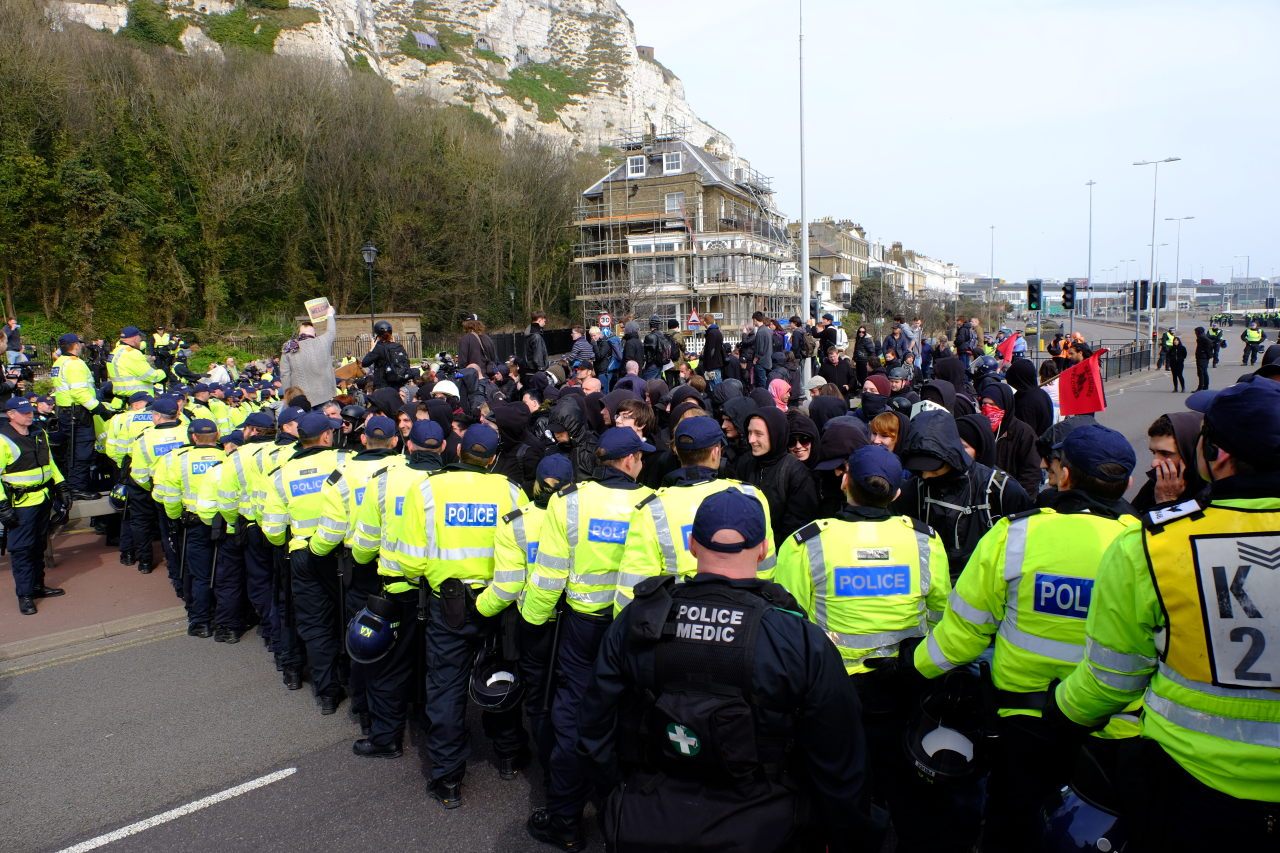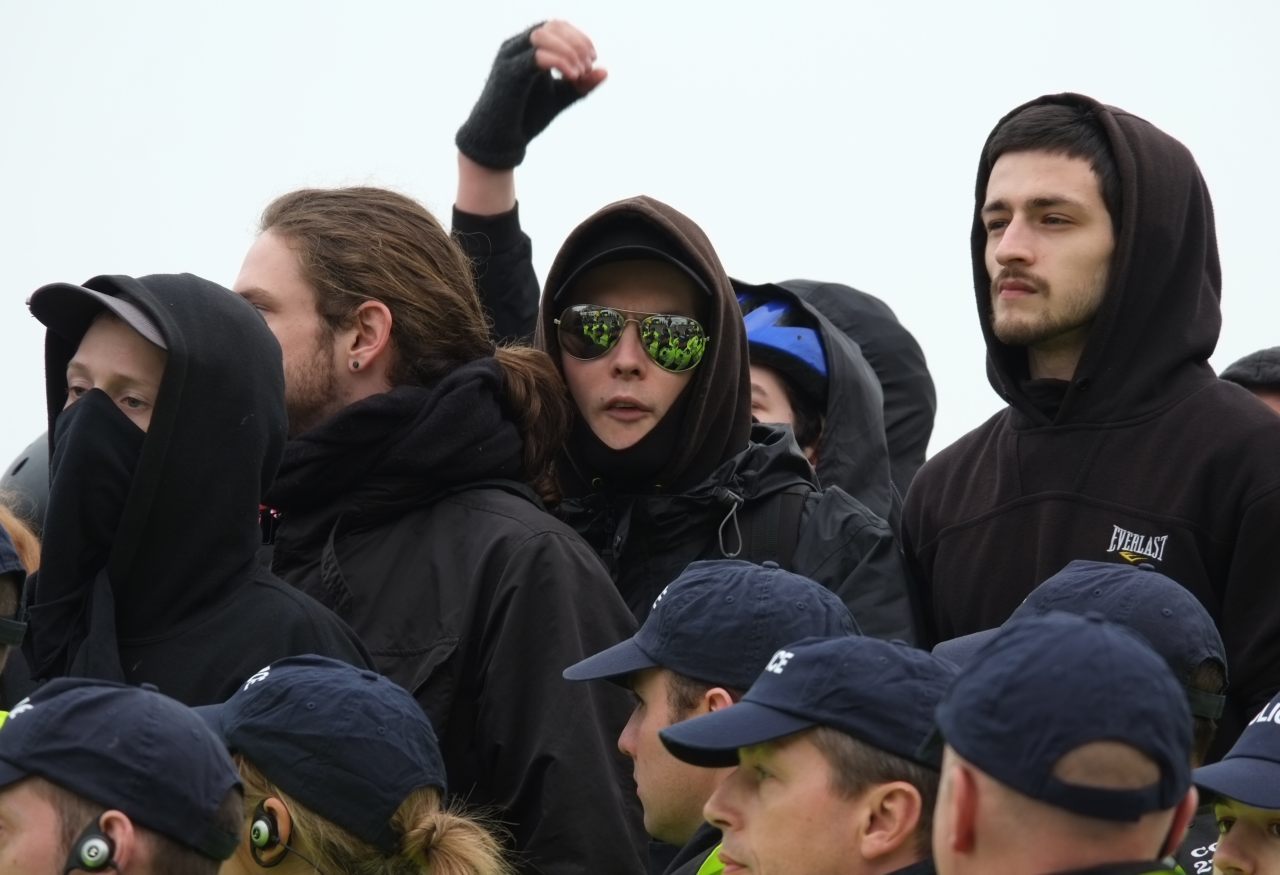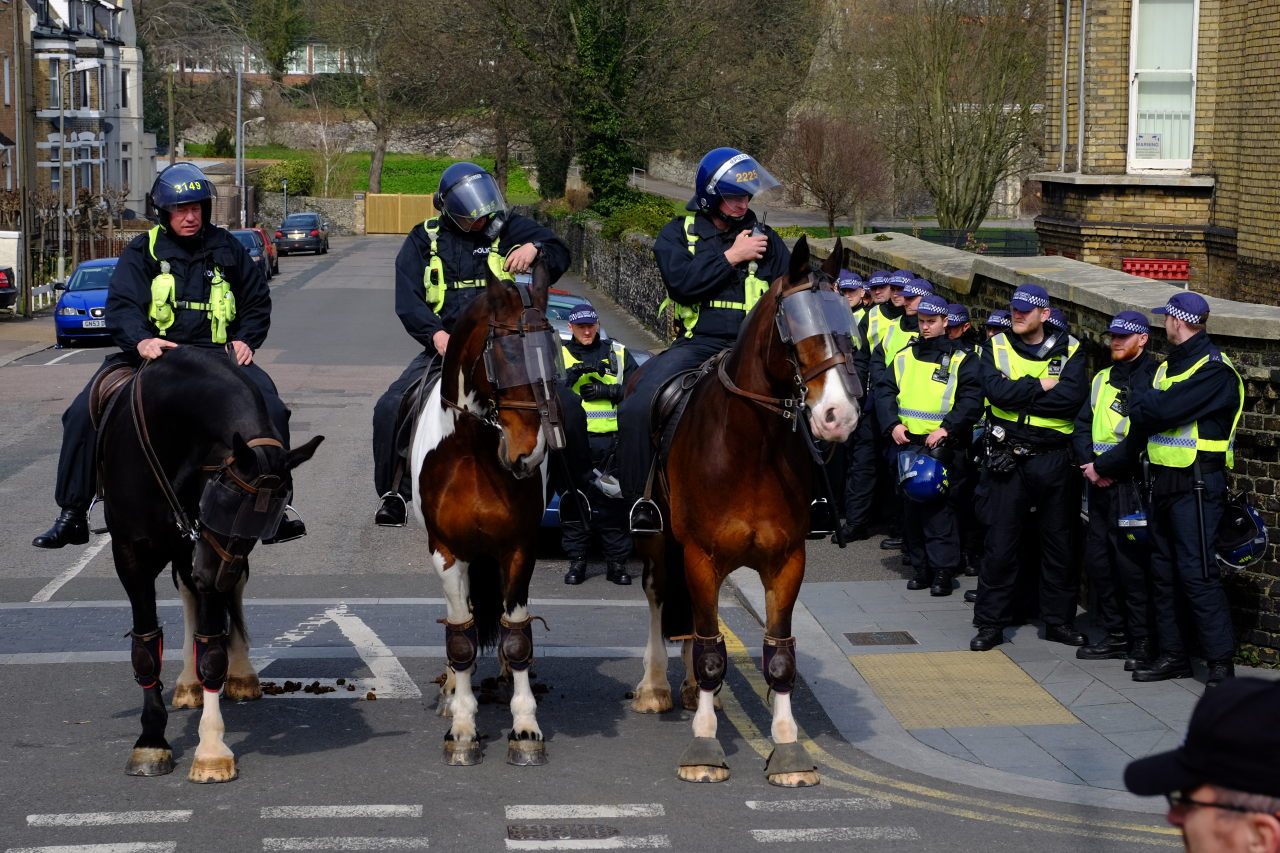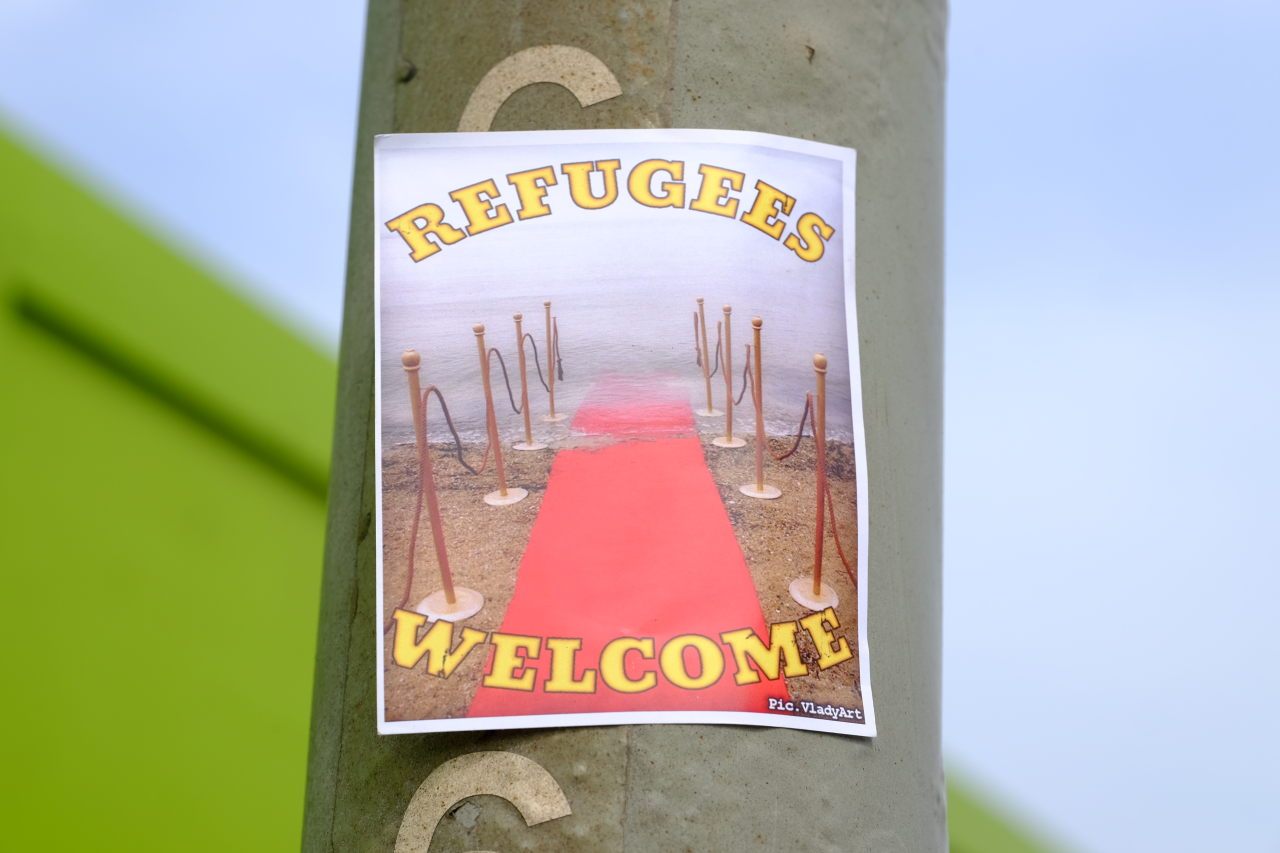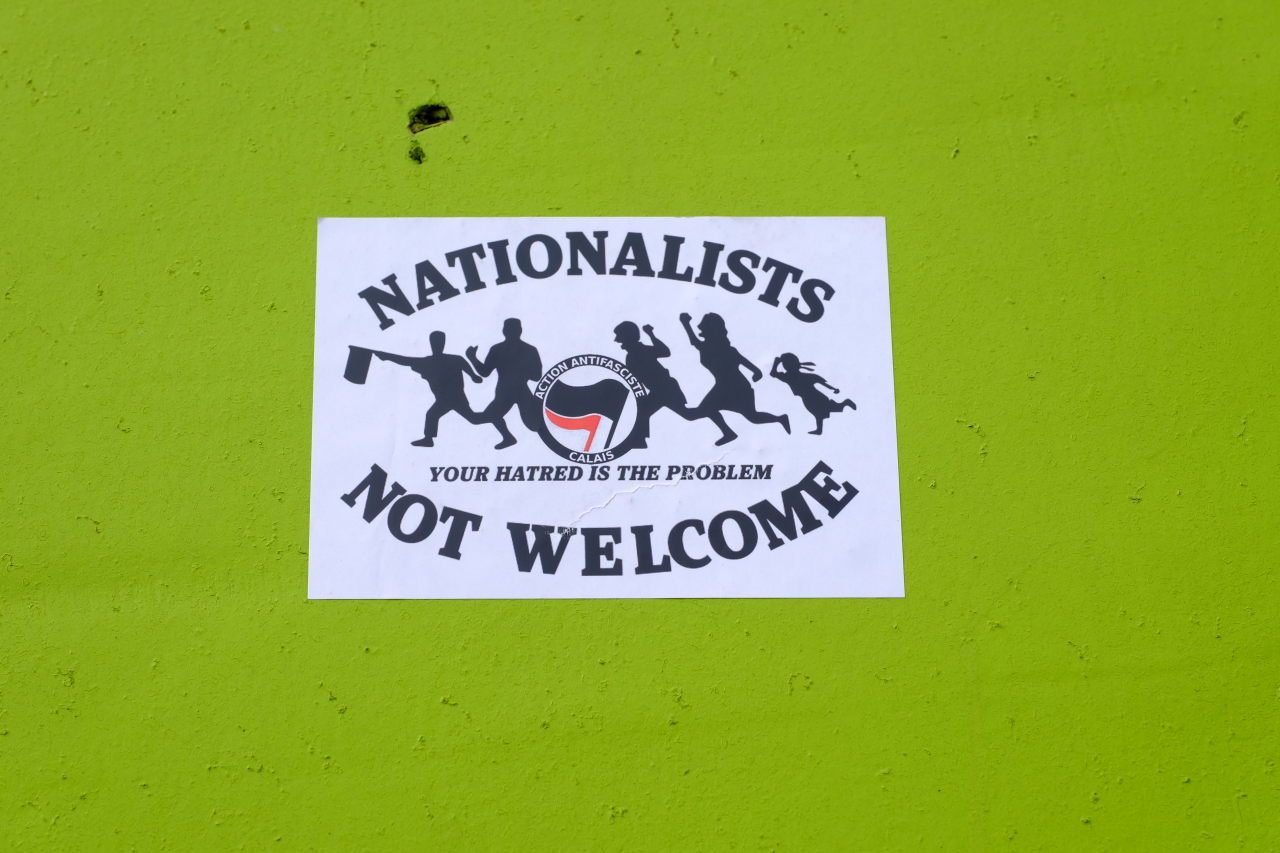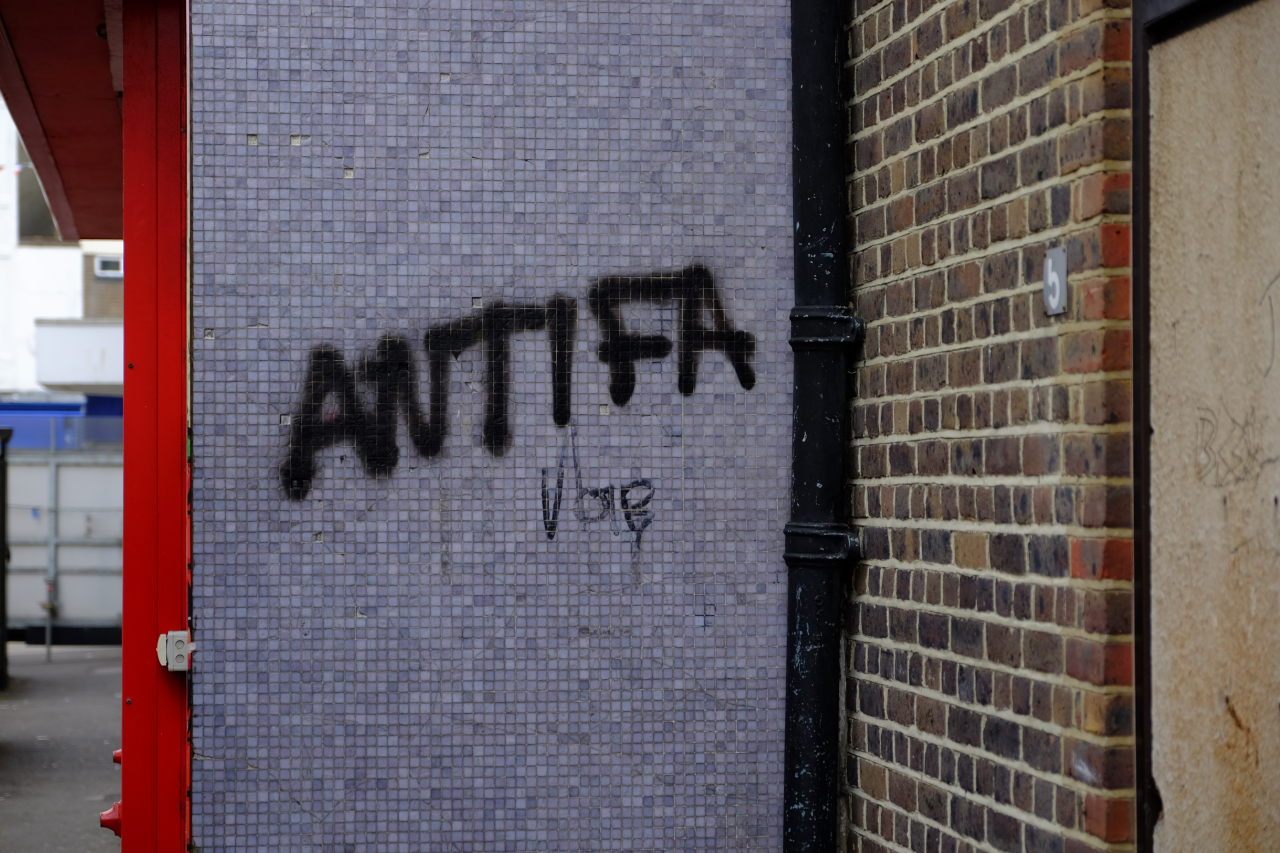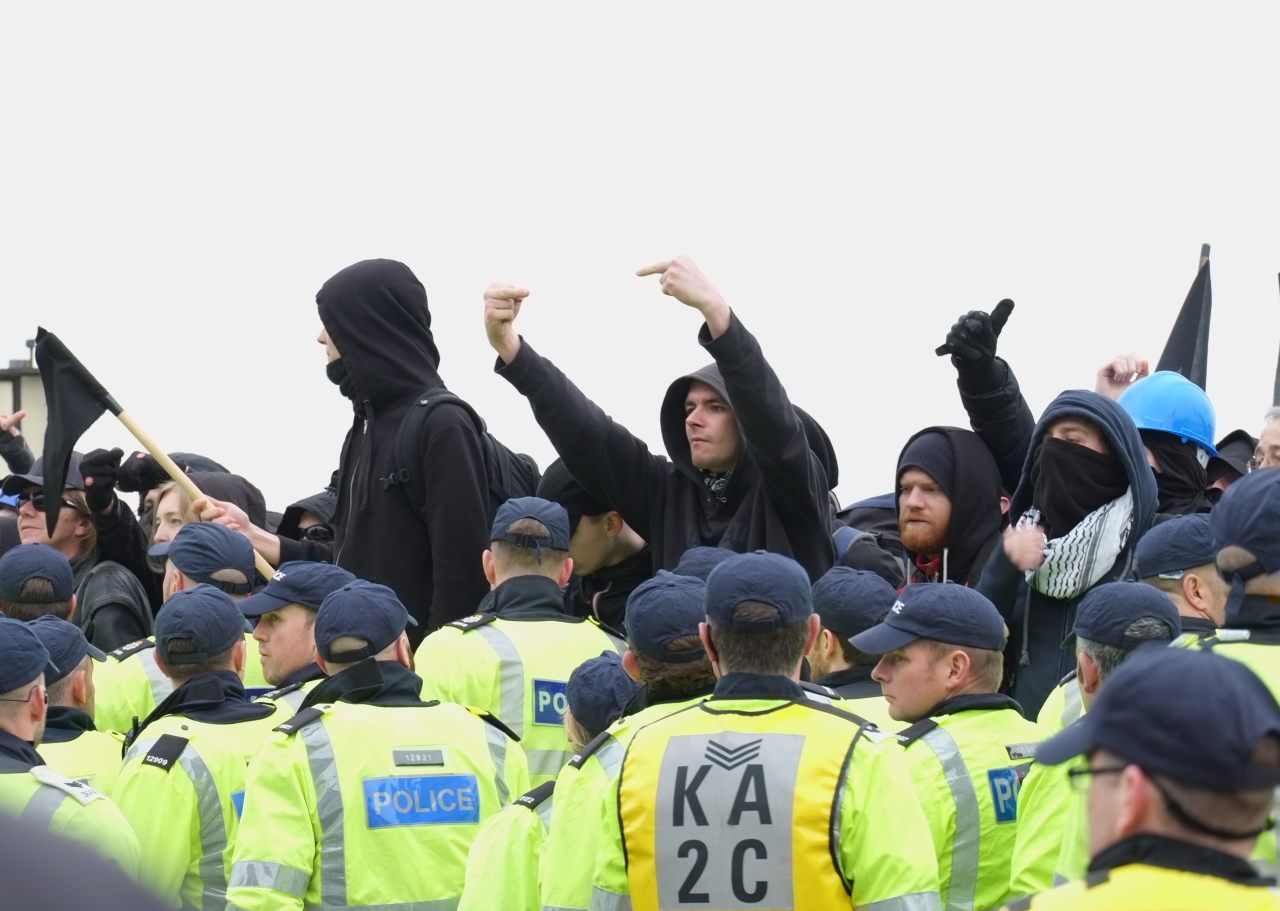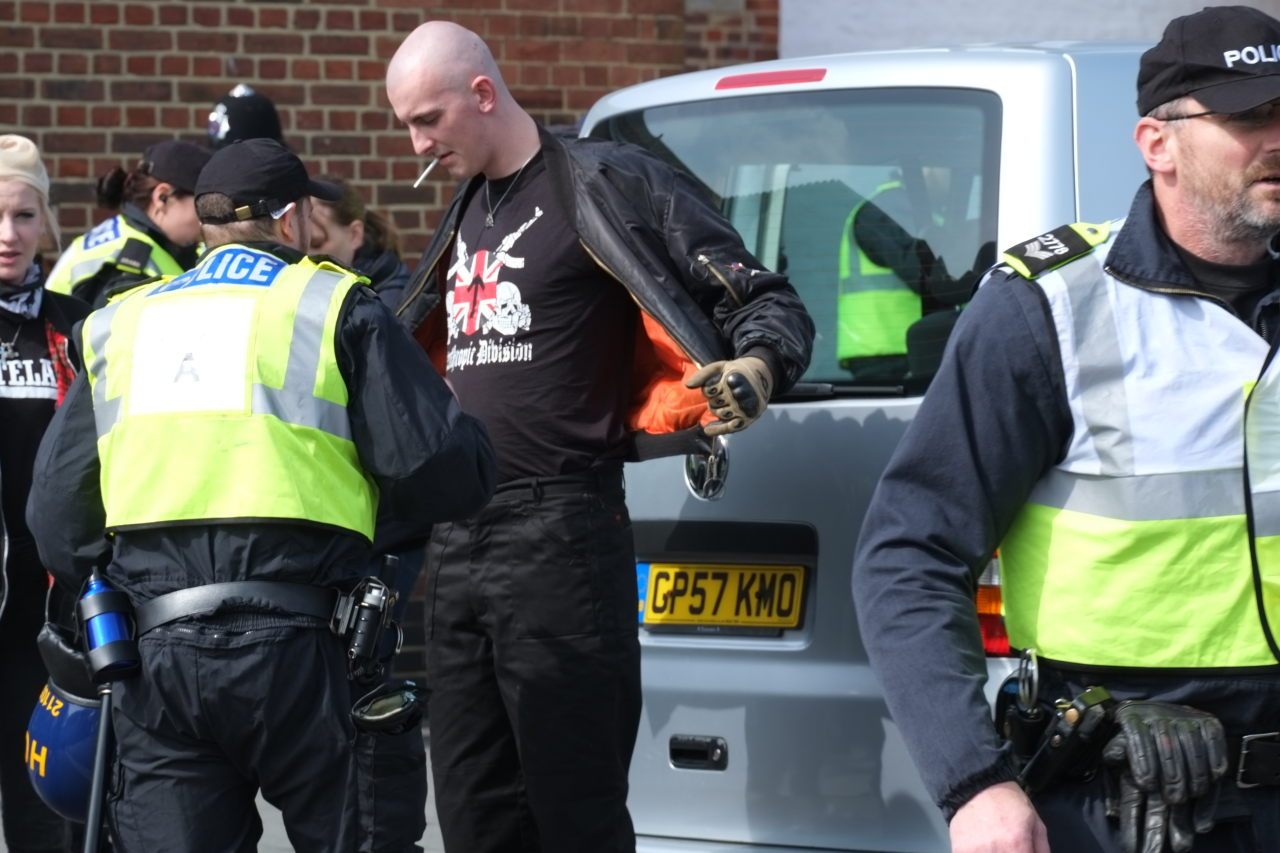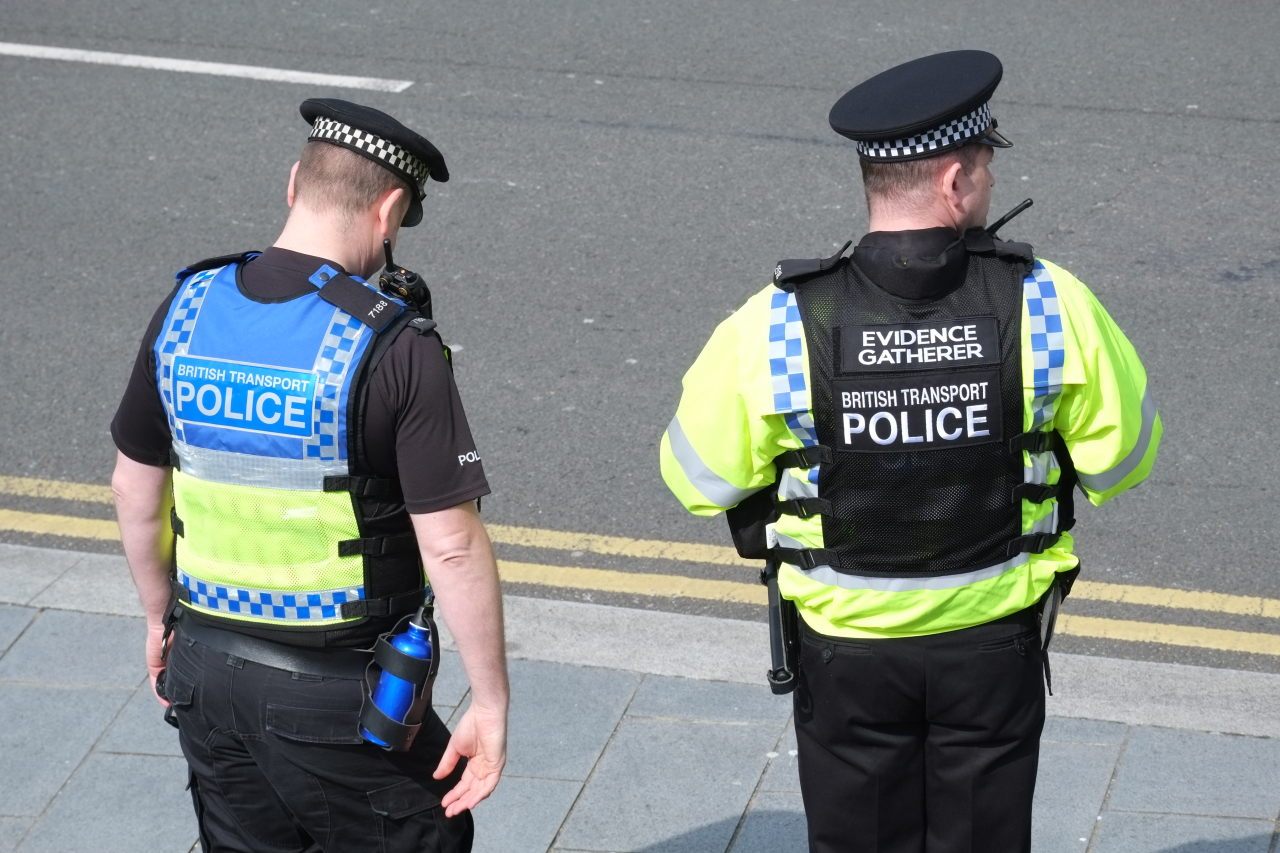 Pictures by Rachel Megawhat