Britain's newspaper front pages this morning highlight the stark difference in tone between the Brexit and the Remain campaigns.
While the pro-Brexit papers are generally positive, showing British flags and urging people for vote for their country, the Remain papers speak of a "leap in the dark", "last-ditch" attempts and the country's future being on a "kife-edge.
The Sun leads with an obvious reference to the new Independence Day movie – released the day after the referendum in the UK.
In a front-page editorial, the paper writes:
TODAY you can make history — by winning Britain's independence from the crushing might of the Brussels machine.

We urge you to vote Leave . . . and make today our Independence Day.

For many of us it will be the first vote of our lifetimes that truly matters.

This referendum is not about parliamentary seats, so many of which are safely sewn up for one party or another.

Today, every vote counts equally.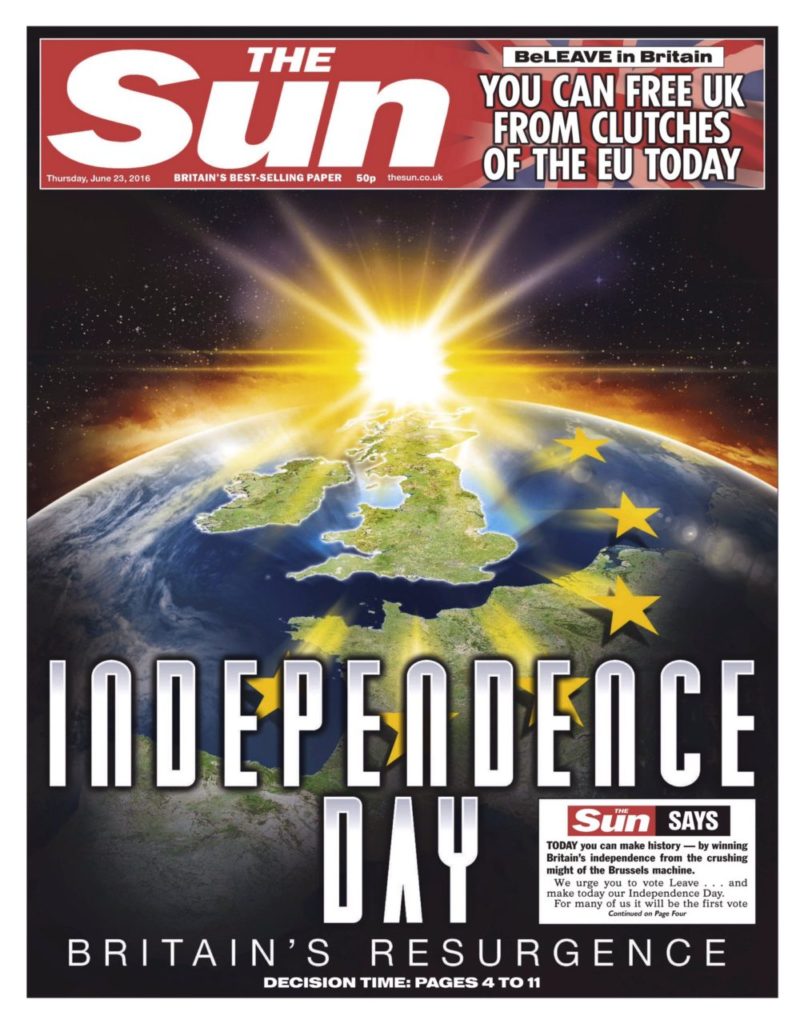 In contrast, the left-wing tabloid the Daily Mirror has a picture of a massive black hole on its front page, warning "don't take a leap into the dark".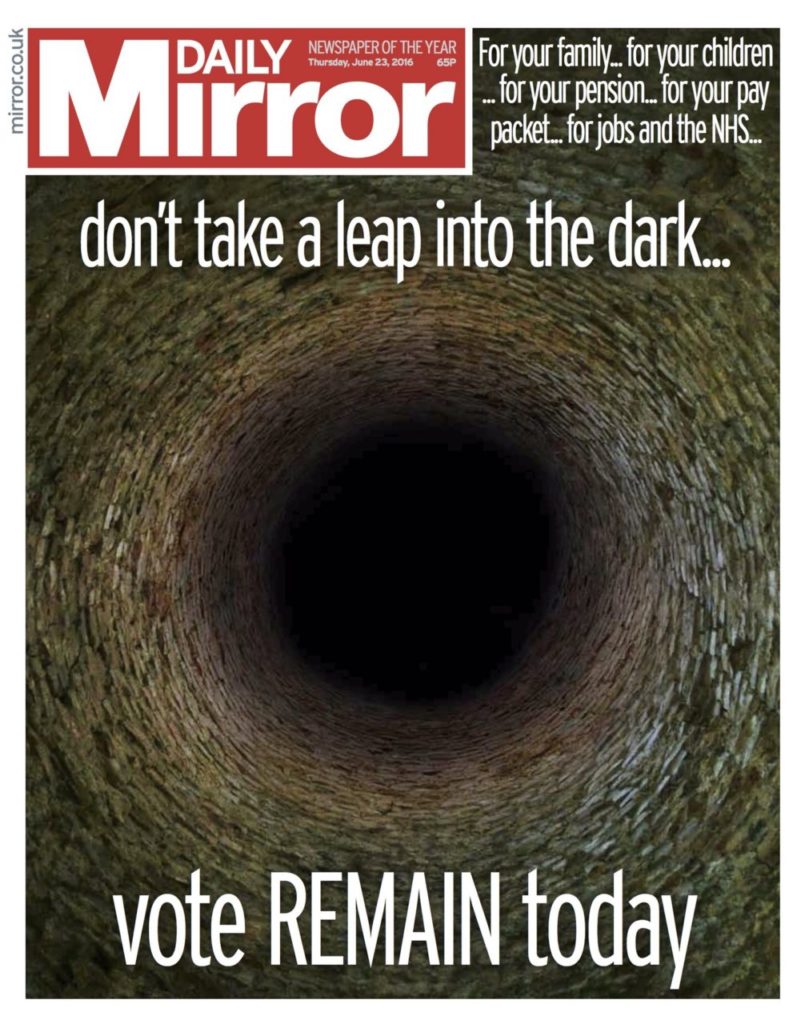 The Daily Express has covered its front page with a large union flag, reading simply: "Your country needs you. Vote leave today".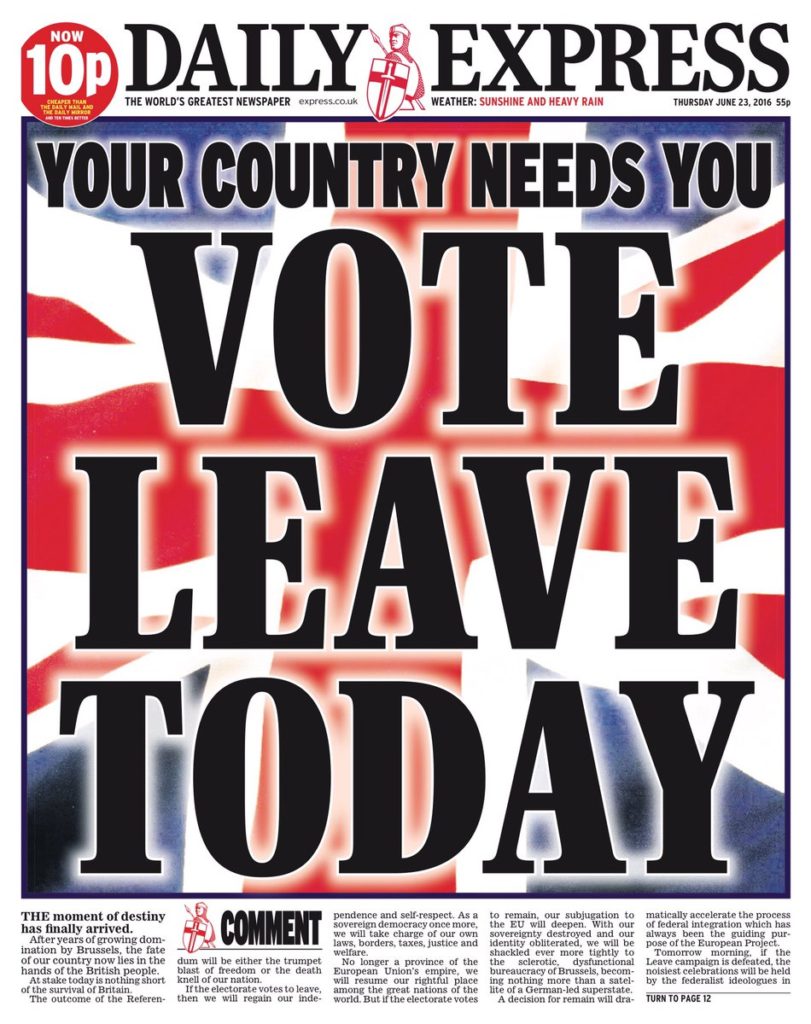 Meanwhile, the Brexit-supporting Daily Mail offers advice to readers with "Nailed: Four Big EU Lies", advising that talks on Turkish membership will start in days, Brexit won't spark trade war, Brussels will not reform on open borders, and deportation of jobless EU migrants is a myth.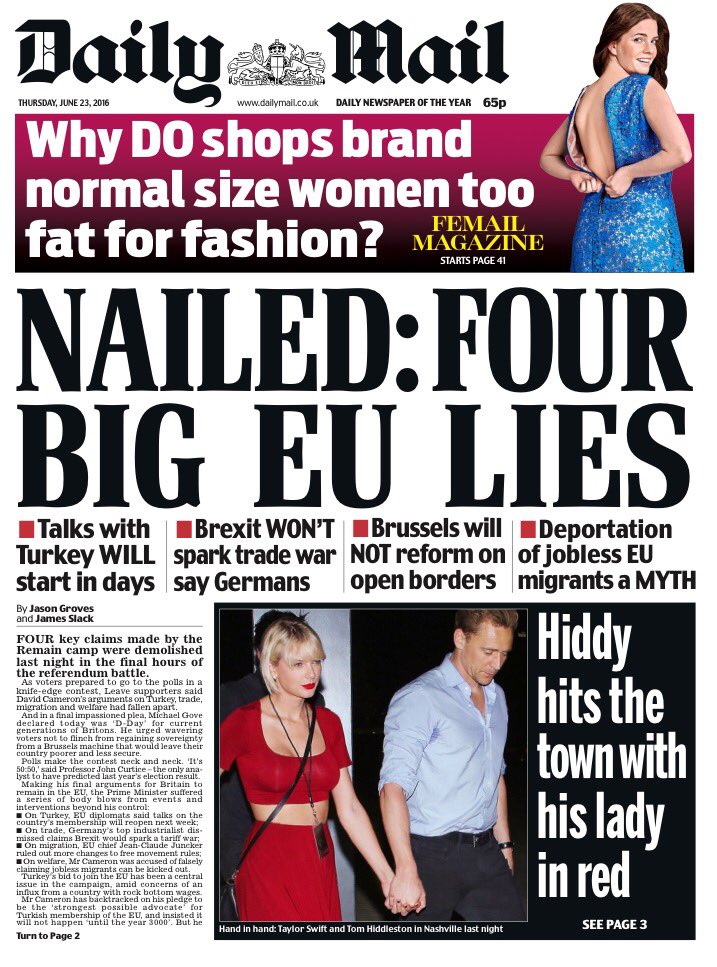 The Remain-supporting Guardian reports on the "Last-ditch push to stay in Europe", seemingly unaware that Europe and the EU are not the same thing.
Another Remain-supporting paper, The Times, says that today is a "day of reckoning".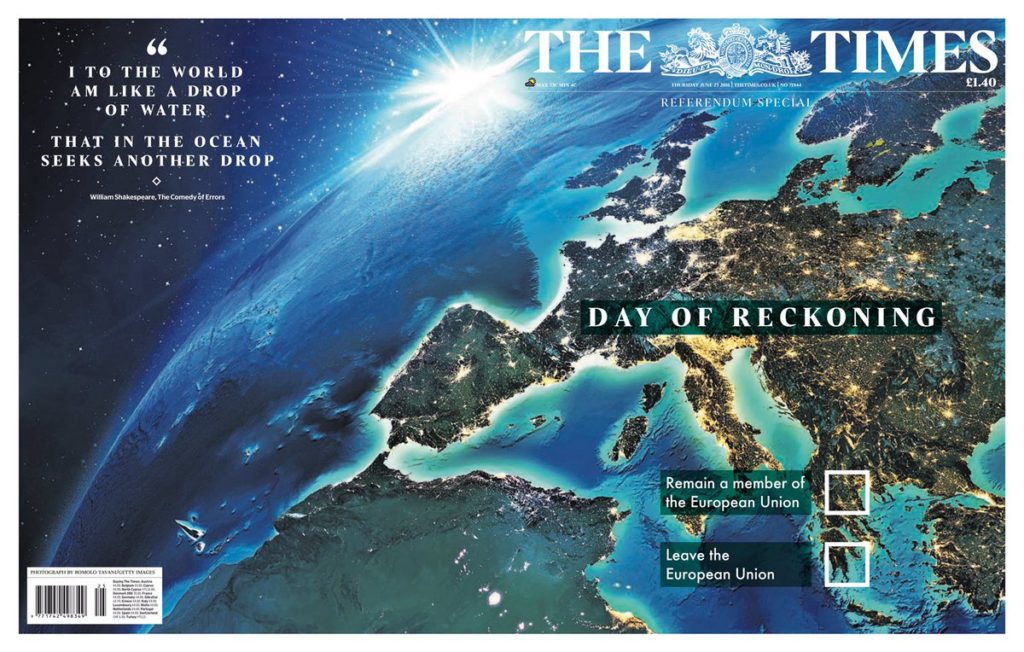 The Pro-Brexit Daily Telegraph, on the other hand, says "The time has come" as it pictures Big Ben through a clump of union flags.