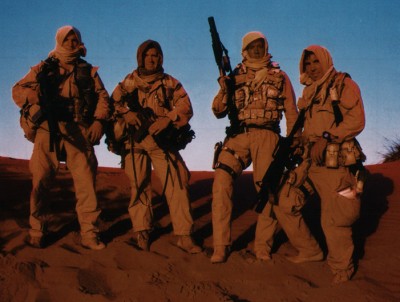 Tensions are spiking over the disputed territory around the Spratly Islands in the South China Sea.
China, Vietnam, & the Philippines all lay claim to the area and supposed deposits of oil and natural gas have increased interest and conflict. John Xenakis recently detailed Chinese Naval aggression.
Activity intensified after the U.S. affirmed support for the Philippine claim on Tuesday:

"I assure you, in all subjects, we, the United States are with the Philippines," US Ambassador Harry Thomas said.

"The Philippines and the United States are strategic treaty allies. We are partners. We will continue to consult and work with each other on all issues, including the South China Sea," he added.

Malacañang earlier expressed confidence that the US will side on the Philippines, citing Mutual Defense Treaty (MDT) in case the territorial dispute in the West Philippine Sea heightens.

China warned the US should not intervene in the issue, noting that the US is not a party to the dispute.
On Wednesday, in apparent response, China dispatched its largest maritime patrol ship, the Haixun-31, to Singapore in a voyage during which it will pass through the South China Sea.

The 3,000-ton, helicopter-equipped Haixun-31 is 370 feet (112 meters) long, left on Wednesday and will stay in Singapore for two weeks of exchanges on search and rescue, anti-piracy and port management operations, Chinese state media reported Thursday.

Similar ships have been accused of harassing foreign shipping in the South China Sea, including US Navy surveillance vessels.
On Thursday evening, the Philippians dispatched it's largest warship to the area

The Philippine Navy flagship BRP Rajah Humabon, the country's biggest and oldest warship, left Poro Point in La Union province on Thursday to conduct patrols along Scarborough Shoal, an atoll which faces Zambales province and which China claims.

In Manila, President Benigno Aquino III on Friday insisted the Philippines won't be bullied by China in their territorial spat and that Beijing should stop intruding into waters claimed by Manila.

Mr. Aquino said in an interview with The Associated Press that a government-backed mission to scout Manila-claimed waters for oil and gas had turned up "very good" prospects, though he declined to elaborate.

He said the Philippines reserved the right to explore its waters despite China's rival claims.

"We will not be pushed around because we are a tiny state compared with theirs," Mr. Aquino said.
And to add to the pressure cooker, all of this is occurring in the midst of the US-led naval exercise in the Sulu Sea involving the Philippines and five other members of the Association of Southeast Asian Nations (ASEAN). The exercise runs until 25 June 2011.