On Wednesday, President Obama attended a gala celebration in Chicago to celebrate his fiftieth birthday one day early. Attendees paid $35,800 a ticket to bask in the light of their Messiah, and to mingle with musical stars Herbie Hancock and OK Go.
Meanwhile, outside the Obama bubble, the stock market heralded President Obama's 50th birthday with a 512 point decline — more than 10 points for each year he's been alive. It was the Dow's worst day since the 2008 financial crisis.
Many Americans find the President amiable and charismatic. That said, results are all that count, and by this measure, the President has fallen well short of the mark.
For those still blaming President Bush for an economy that has been all but stagnant for nearly three years of Obama's management, the numbers speak for themselves: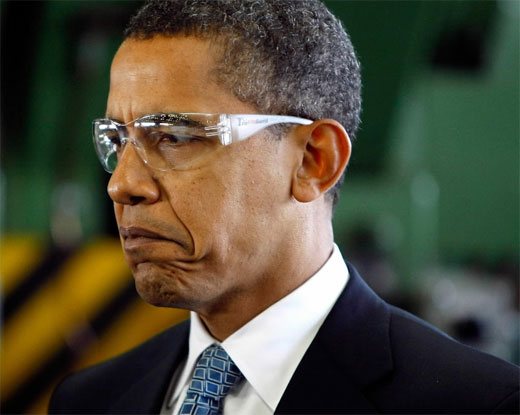 Perhaps the President should spend less time hobnobbing with celebrities, and a little more time on fixing the economy.