According to Roll Call reporter Steven Dennis, the Illinois delegation brought some swag to the DNC: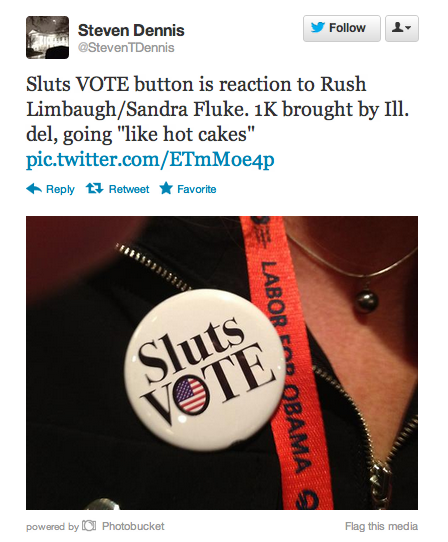 Because nothing says "respect women" like wearing a giant slut button. In an amusing display of irony, Emily's List spokeswoman reTweeted Dennis's link: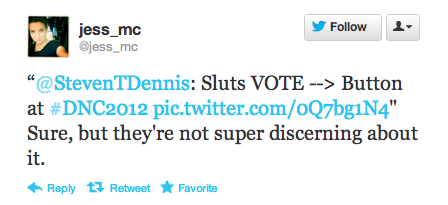 Dennis noted that the buttons seem popular amongst the same ideology that accuses Republicans of creating a "war on women" while perpetuating it themselves. 
It's on par with the level of irony seen in this widely-circulated Code Pink photo: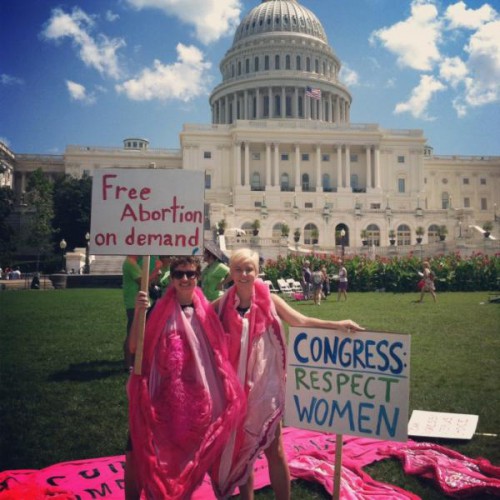 Respect women, even when they reduce themselves to nothing more than vaginas in a craft project gone horribly wrong and advocate for female genocide. 
Who's declaring a war on whom?