On Saturday, a Christian church of Ringsted, west of Copenhagen, will hold the first religious wedding of a transsexual couple in Denmark.
In June 2012 the Danish parliament approved a new law to allow gay marriages in the Lutheran National Church, but so far had not officiated unions between transsexuals.
"For us it is important that we not simply be married by the mayor. We love each other, and it's beautiful to have the acceptance of the church," said Isabell Storm and Cecilie Mundt, who were both born male.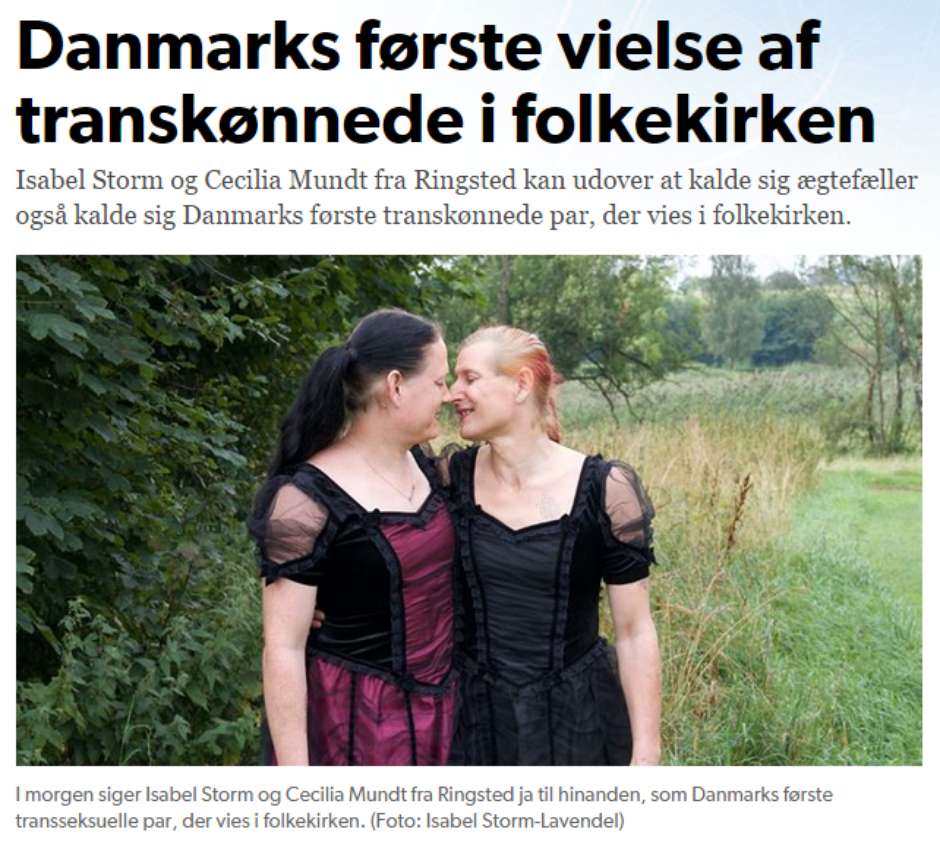 The pastor of the church of Saint Bendt of Ringsted, Henrik Fuglsang-Damgaard, said he was delighted to officiate the ceremony and be the first pastor to marry two transsexuals in this Nordic country, where there is no separation between Church and State.
"I think they made a good decision, and have followed what they feel their hearts. They are not afraid to show God and human beings that they are together. I believe God will rejoice from where he is sitting in heaven," Fuglsang-Damgaard said.
In June 1989 Denmark became the first country to legally recognize civil unions for same-sex couples.
Follow Thomas D. Williams on Twitter @tdwilliamsrome