Hillary Clinton's campaign chairman John Podesta was trending on North American Facebook Monday after myriad media outlets, including The Wall Street Journal, the New York Post, and the Daily Mail, published stories based on research from Breitbart News Senior Editor-at-Large and Government Accountability Institute (GAI) President Peter Schweizer. That research reveals details surrounding Podesta's membership on the executive board of an energy company, Joule Unlimited, which received millions from a Putin-connected Russian government fund.
This and other revelations, found in the 56-page GAI report, titled "From Russia with Money: Hillary Clinton, the Russian Reset, and Cronyism," helped catapult Podesta near the top of the trending topics list in North America.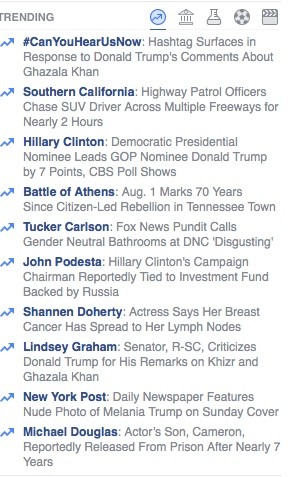 Podesta was sitting on the board of directors of Joule Unlimited while then-Secretary of State Hillary Clinton and the State Department were in the middle of the Russian reset — which at its heart included involvement in a Russian government technology initiative called the Skolkovo Foundation. The GAI report revealed that in 2014, the FBI issued "an extraordinary warning" to various technology companies connected with Skolkovo, cautioning that Putin could use the Russia-control technology project to advance its military technological capabilities.
Also troubling about Podesta's position on the board of Joule Unlimited, alongside Russian officials that received $35 million from a Putin-linked Russian government fund, is that he failed to fully disclose that information and include it in his federal financial disclosures before he became President Obama's senior adviser.
The GAI report also included a timeline, titled "John Podesta and Russia Fund: A Timeline," which details the specifics surrounding Podesta's membership on the executive board of Joule Unlimited.
The new revelations come as the Clinton campaign looks to link GOP presidential nominee Donald Trump to the Russian president and his government.
However, as the bombshell Government Accountability Institute report reveals, Bill and Hillary Clinton, along with her campaign chairman, are the ones with alarming ties to Putin and the Russian government.
Follow Jerome Hudson on Twitter: @jeromeehudson.