2016 Committee, a Super PAC first launched to support Dr. Ben Carson and now focused on opposing Hillary Clinton's presidential campaign, is up with a $1.45 million dollar ad buy targeting African American voters throughout North Carolina, Pennsylvania, Florida, Ohio, Wisconsin and Michigan.
The total buy results in 6,156 ad spots in African American markets that will air for more than a month leading up to the election.
The ad, which was launched Tuesday in all markets except Michigan focuses on school choice. It will begin airing in Michigan on Oct. 11.
"Hillary Clinton opposes school choice for our families even though Hillary sent her own daughter to private schools. So, how come Hillary opposes letting us choose the best school for our kids? Because teacher unions give her millions in campaign cash and she puts unions ahead of our kids," the ad begins. "Ben Carson says we can trust Donald Trump."
Other ads will highlight the unemployment rate and abortion in African American communities.
In Michigan, the ads will run in Detroit, while in Wisconsin, the ads will air in Milwaukee.
The 2016 Committee also distributed 200,000 brochures to church-affiliated African Americans in swing states that highlight the policy differences between Trump and Clinton.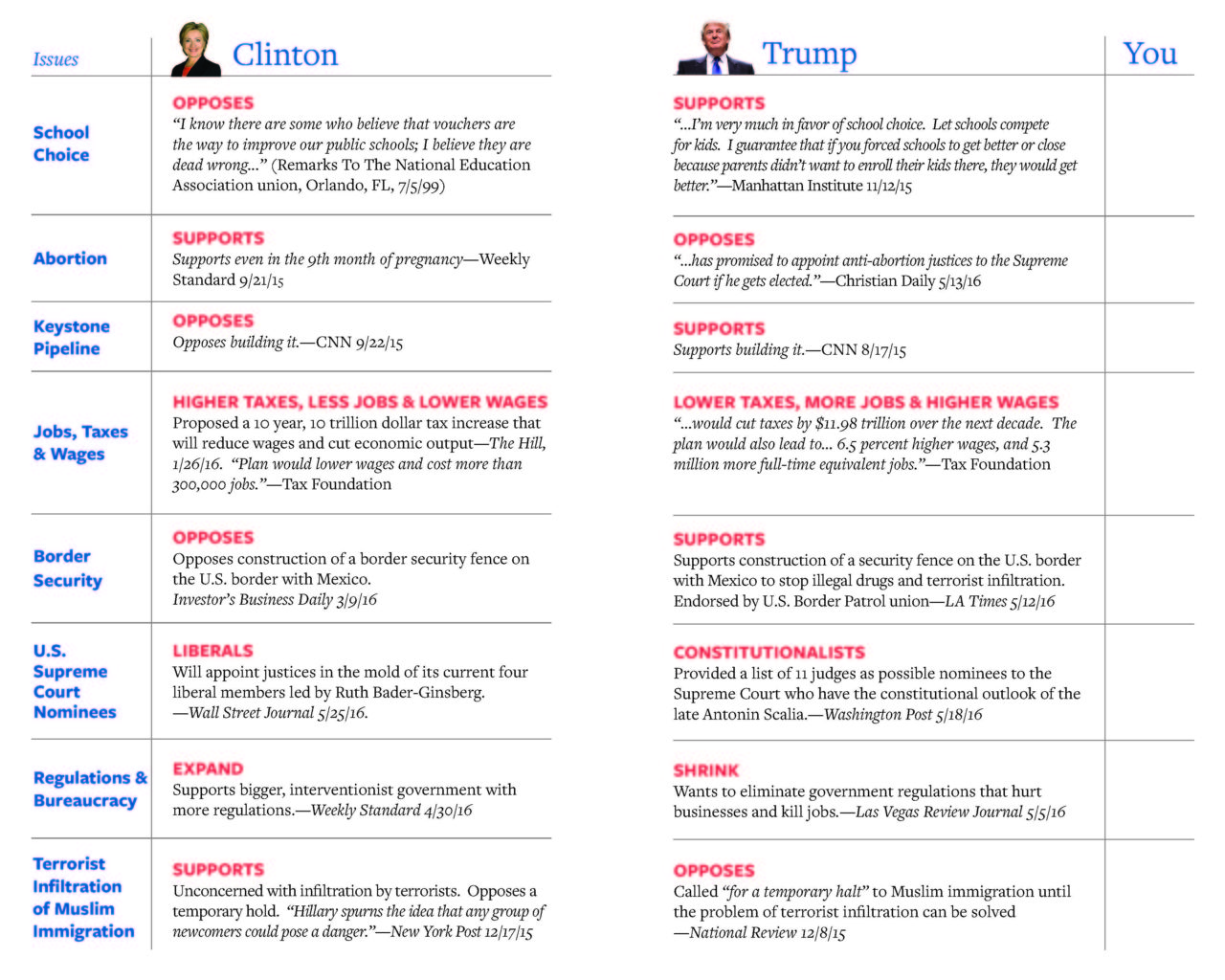 Roughly 50,000 of the brochures were given to black pastors in North Carolina and Ohio with a cover letter from Trump supporter Pastor Mark Burns, encouraging the congregations to compare and contrast the candidates.