TOLEDO, Ohio — Political rallies can be rowdy and raucous, especially when protesters show up, and Donald Trump's rally on Thursday evening in the hub of northwestern Ohio had a few interesting characters, and slogans, hovering at the fringes.
Annie, 23, from Michigan, sported a black t-shirt featuring a slogan across the back in stylish cursive: "Don't fucking touch me." A matching design was emblazoned on her breast pocket.
Her friend Natalie, who works for a clothing company in Toledo, had a similarly provocative design. They told Breitbart News they were there to demonstrate against the Republican nominee's past comments about women, some of which were recorded on a live mic on the set of Access Hollywood in 2005.
"I can't support a leader who doesn't value minorities and especially women. And I think the things he said are unacceptable," Annie said.
"A president should be morally sound. He's as far from that as possible."
Meanwhile, on the opposite side of the rally, a married couple stood holding a sign that read: "Trump That Bitch: Before It's Too Late."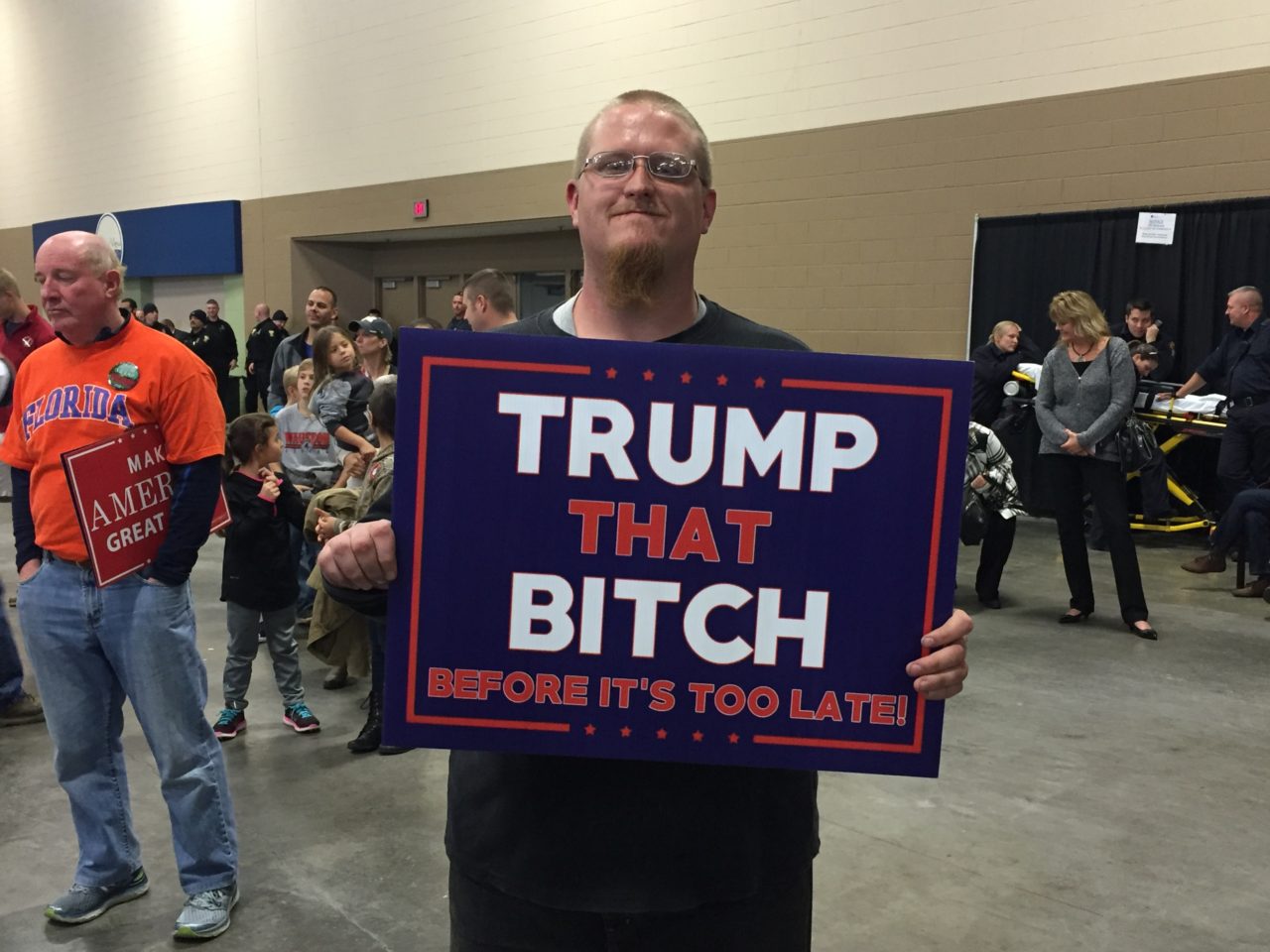 John Lewinski, an electrician from Toledo, said that he bought the sign from a vendor outside for $20. He held it aloft as Gen. Michael Flynn warmed up the crowd — and Flynn acknowledged it from the stage, without reading aloud what the sign said.
After that, several admiring fans came across to take selfies — including Wendy Briggs, a real estate broker from Michigan, who called the slogan "uniquely clever."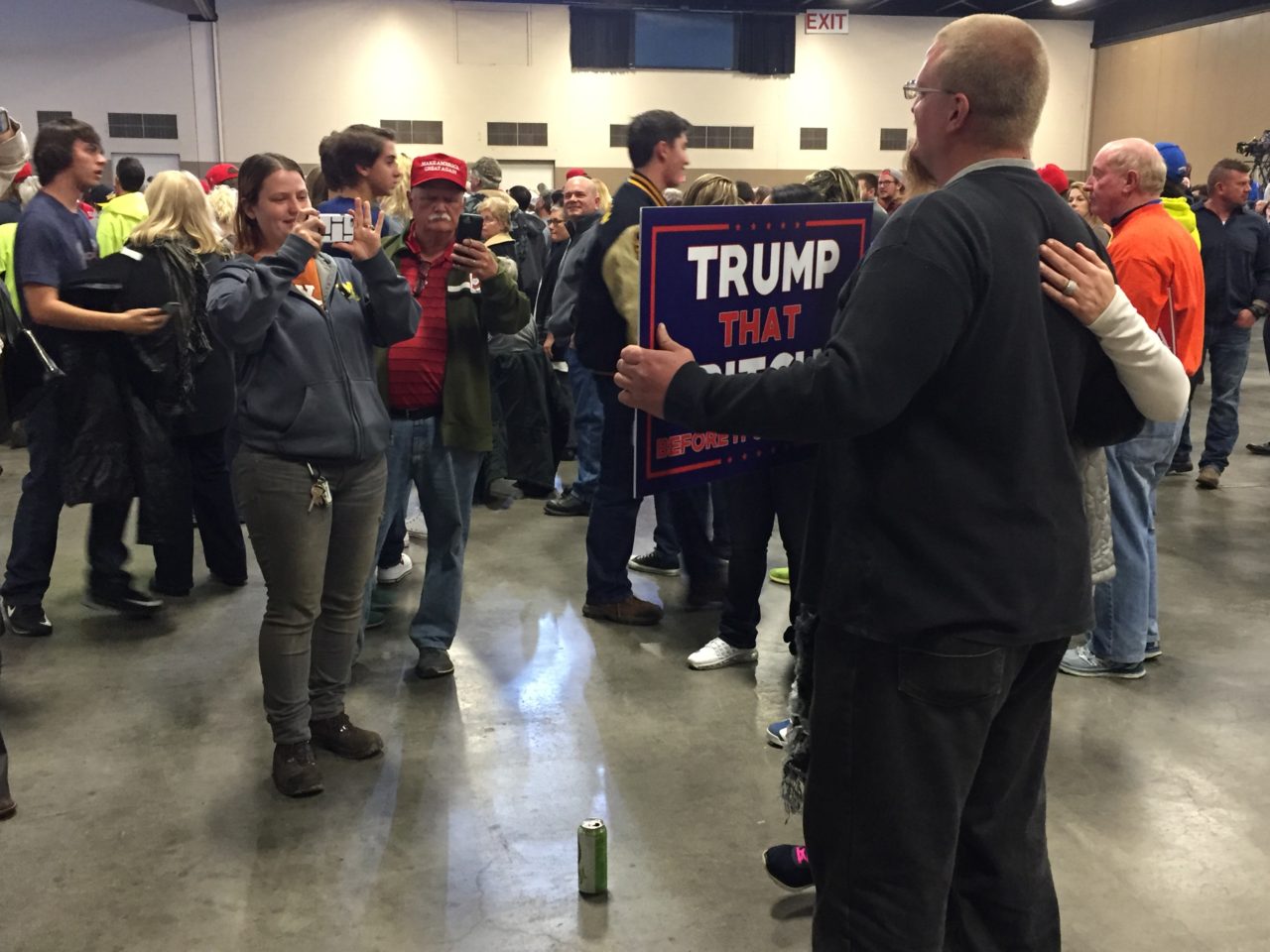 Lewinsky told Breitbart News: "I have too may family members in the military to vote for Hillary."
His wife Krista, a full-time student, said that she had no problem with the sign — or with Trump's past comments about women. "It doesn't bother me at all," she said.
Joel B. Pollak is Senior Editor-at-Large at Breitbart News. His new book, See No Evil: 19 Hard Truths the Left Can't Handle, is available from Regnery through Amazon. Follow him on Twitter at @joelpollak.