Americans buzzed over Melania Trump's decision not to wear a headscarf in Saudi Arabia.
In Saudi Arabia, the Arab News newspaper headlined social media in the country talking about her "classy and conservative" fashion sense.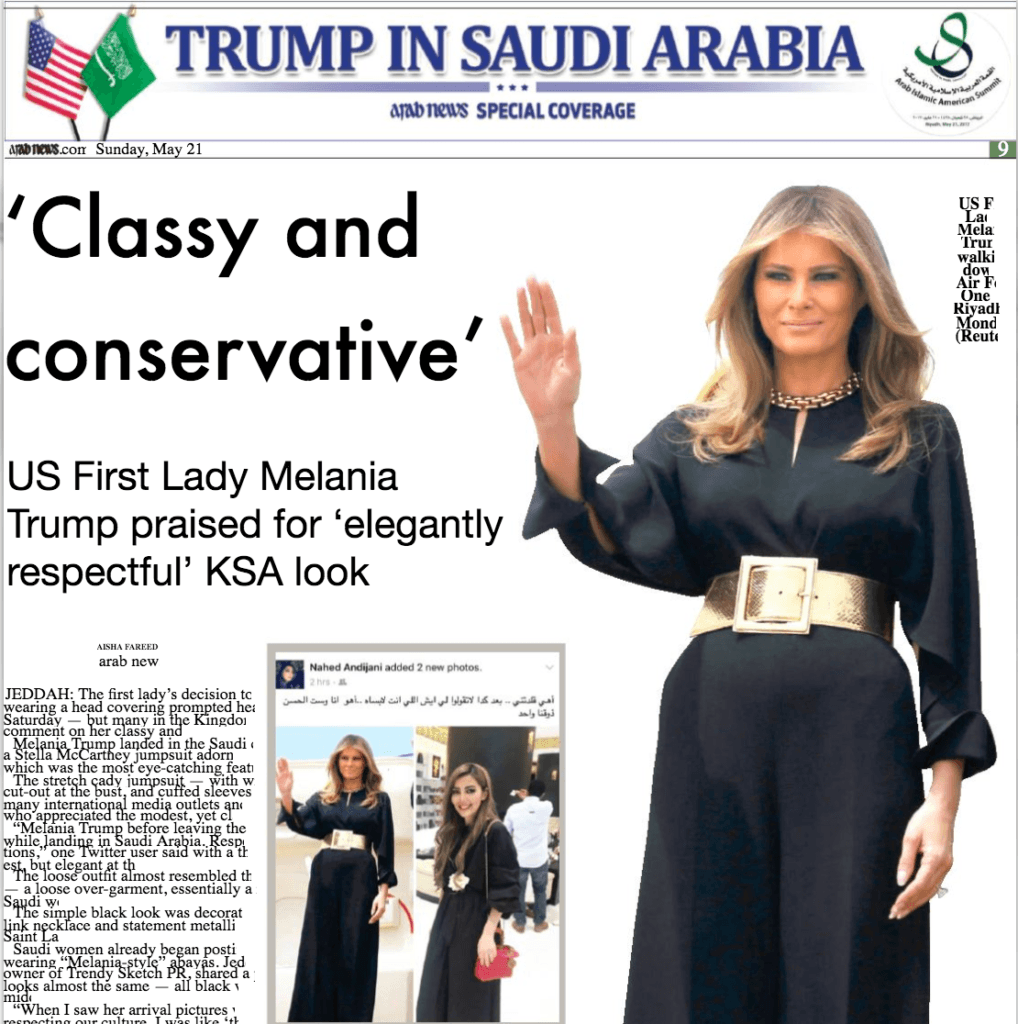 According to the Mercury News, Saudi minister of foreign affairs Adel bin Ahmen Al-Jubier, told local media last week, "We welcome any style of clothing" worn by foreign dignitaries, despite the country's strict dress code for women.