Breitbart Texas traveled to the Mexican States of Tamaulipas and Coahuila to recruit citizen journalists willing to risk their lives and expose the cartels silencing their communities.  The writers would face certain death at the hands of the various cartels that operate in those areas including the Gulf Cartel and Los Zetas if a pseudonym were not used. Breitbart Texas' Cartel Chronicles are published in both English and in their original Spanish. This article was written by "M.A. Navarro" from Ciudad Victoria. 
CIUDAD VICTORIA, Tamaulipas — A woman and her teenage son have become the most recent victims to the raging civil war within the Los Zetas cartel that continues to take place in this city. The now regular executions and shootouts come as Tamaulipas officials praise their new security plans.
On Wednesday afternoon, unknown gunmen shot local teacher, Ramona Lara Tijerina, and her teenage son leaving them dead inside of their vehicle in the Colonia Mainero.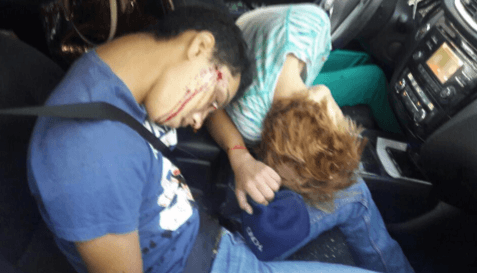 Locals described Lara as a long time educator at various catholic private schools and her son as a straight-A student and an athlete. Local residents who know the family claim that Lara and her son were highly respected in the community.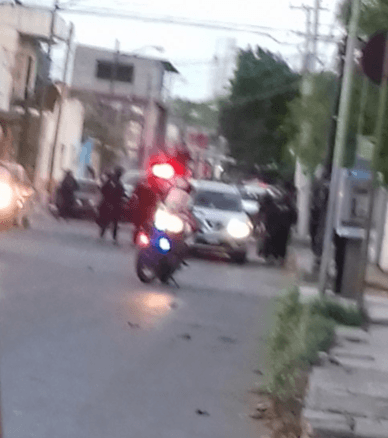 Lara is the sister of Enrique "Manotas" Lara Tijerina, a local politician and aunt of Mariano Lara a state congressman.
The photographs and names of Lara and other of her relatives were leaked by the Los Zetas group from Nuevo Laredo known as Cartel del Noreste or CDN, accusing them and others of siding with their rivals.
As Breitbart Texas previously reported, Ciudad Victoria has been the prized jewel that two factions of Los Zetas have been fighting over. One faction calling themselves "Vieja Escuela" or Old School has been fighting the Zeta group that was formerly in power known as CDN.
Despite the many assurances by the Tamaulipas government that security conditions are improving in the region, Ciudad Victoria continues to be the scene of multiple firefights and executions. The most recent murders took place on the same day that Governor Egidio Torre Cantu announced the arrival of 900 soldiers to the state who are the first of 4,000 troops expected to assist state authorities in trying to keep the peace. Last December most military troops had pulled out as part of a rotation. For an unknown reasons their replacements never arrived.