While Tamaulipas continues to be the scene of almost daily executions, cartel gun battles, kidnappings and other atrocities, the government will not take a break from to publicly admit that anything wrong is happening.
During recent years, the government of Tamaulipas would post watered down information about cartel gun battles and other criminal acts in the official website. The constant atrocities were intermingled with dozens of propaganda articles about government activities and events. The information in these websites was readily available to the general public, while vetted news outlets receive those same press releases through email.
The semi-open flow of information has come to a stop as the government claims that because of the election season that has just started all "government propaganda" must stop. While no one would object to hearing less about some obscure public official making claims about how the economy or security continues to improve, average citizens often turned to these news releases when they dealt with shootout or kidnappings in order to get what little information was released. It remains unclear if vetted news outlets in Mexico will continue to publish the news releases that the government continues to send out.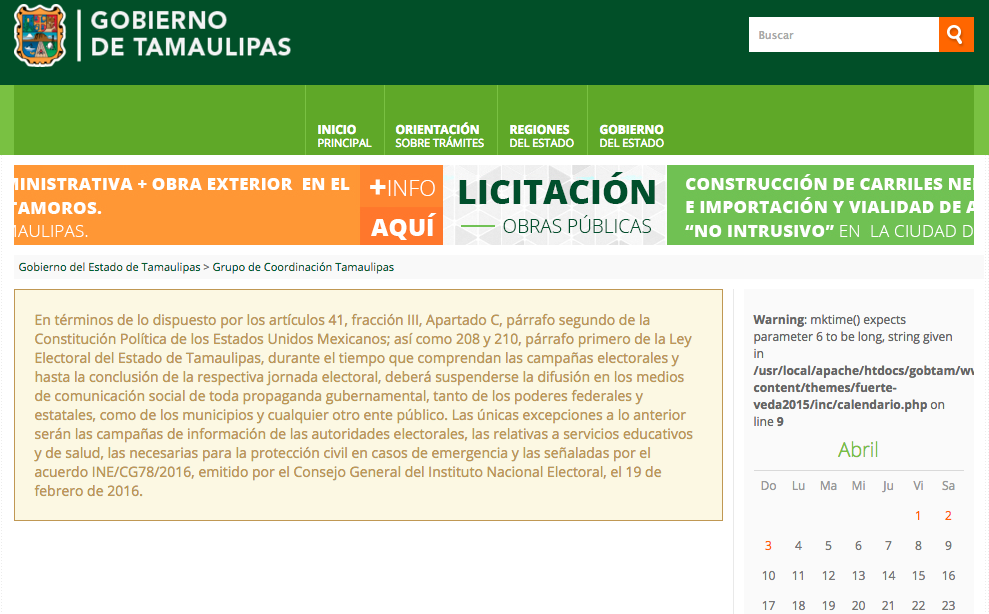 The news blackout comes at a critical time when, as previously reported by Breitbart Texas, two rival factions of Los Zetas drug cartel are fighting for control of Ciudad Victoria resulting in an unprecedented rise in violence in the state capital. In addition, the border cities of Reynosa Matamoros and Nuevo Laredo remain extremely volatile as the Gulf Cartel and Los Zetas continue to rain down terror in those communities.
As Breitbart Texas has previously reported, in recent years the cartel violence in northern Mexican states has created a wave of censure and self censure with local news outlets. An individual known as the "link" or enlace dictates on behalf of the local cartel what crime stories are not to run or how to run them. In a similar fashion, news outlets rarely run any stories that paint the government in a negative light since government advertising is one of their main sources of income.
With the government shutting down their news releases online, the options for average citizens looking to get an idea of the violence in their neighborhoods will continue to decrease.
Ildefonso Ortiz is an award winning journalist with Breitbart Texas you can follow him on Twitter and on Facebook.