A Mexican border governor may have assets seized by a Spanish court after a judge ruled against him in the allegations that he used public funds to pay a personal debt.
According to an article by Mexico's SinEmbargo.Mx  written by Daniella Barragan, a greenhouse building company named ACM, sued current Chihuahua Governor Cesar Duarte Jaquez a member of the Revolutionary Institutional Party, claiming he had tried to pay a personal debt of $3,760,570 with public funds. Chihuahua is a Mexican state that borders with Texas and New Mexico.
A judge in Spain ruled in the company's favor and now multiple assets that Duarte owns are open to be foreclosed on in order for the company to be repaid. According to court documents, Duarte owes the Spanish company worth close to $4 million. and He previously tried to pay them $2 million with Chihuahua state funds.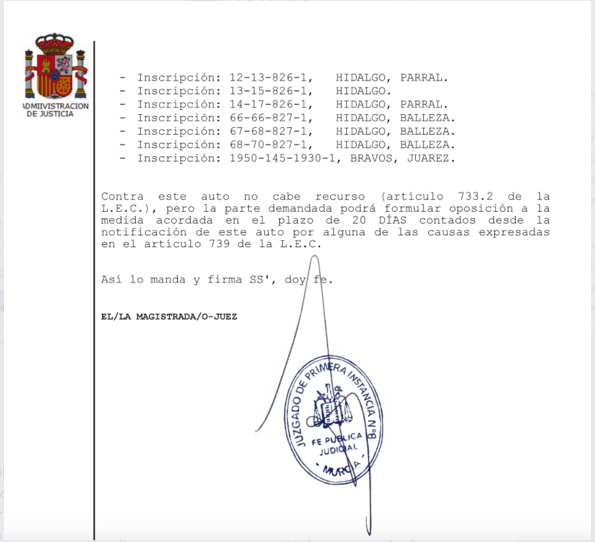 Mexican attorney and activist Jaime Garcia Chavez who leaked the Spanish court documents and has been on a crusade to reveal the apparent acts of corruption by Duarte.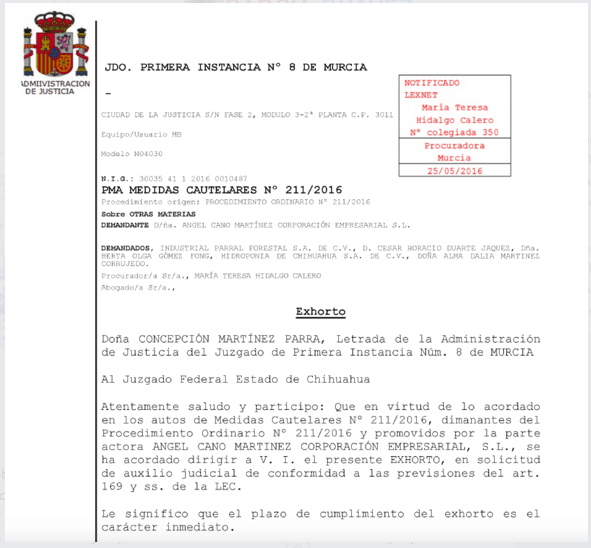 He spoke exclusively with SinEmbargo.MX, a news outlet that has a working with Breitbart Texas. In the interview, Garcia Chavez stated that the trial in Spain goes hand in hand with a corruption scandal in Mexico tied to the creation of a bank in Chihuahua that is allegedly used to hide other funds. In that case there are multiple other state officials that are implicated in the case, the attorney said.
Garcia Chavez has filed a lawsuit in Mexico against Duarte accusing him of embezzlement, public corruption, abuse of official capacity. According to the attorney and activist, the ruling in Spain helps expose the corruption that had taken place in Chihuahua under Duarte.
According to Mexican Transparency, a non-governmental organization, Cesar Duarte had refused to disclose his personal tax returns until 2015.
By order of a first stage judge from Murcia Spain, attorneys for ACM corporation can move at any moment to have assets owned by Duarte and his wife Bertha Olga Gomez Fong who are both named in the judicial ruling.
The properties listed  in court records revealed that the politician had notable economic power and multiple assets. He is listed as owning 15 percent of the stock of the Progreso Bank of Chihuahua, as owning interest in Progreso Credit Union SA de CV., Akala S.A. de CV, Unica Currency Exchange, Hotel Soberano (now called Sheraton), Parral Hydroponics, Parral Industrial Forestry SA de CV, and Chihuahua Hydroponics. 
Court records also various saving and investing accounts with Progreso Bank in Chihuahua, Santander Bank, BBVA Bancomer, HSBC, Progreso Credit Union, Banorte, Akala Financial, Scotiabank, Citibank, Banamex, Inbursa, Azteca Bank, Bajio Bank, Mercantile Bank of the North and Monterrey Regional Bank.
The judicial order also notes 37 properties in Chihuahua that are owned by Duarte and his wife.
Ildefonso Ortiz es un galardonado periodista de Breitbart Texas, puedes seguirlo en Twitter y en Facebook.