NUEVO LAREDO, Tamaulipas — The latest wave of violence to overtake this city has killed an innocent woman and 10 cartel gunmen during two separate shootouts.
The violence began on Saturday shortly after 1:30 p.m. along the highway that connects Nuevo Laredo with the industrial city of Monterrey, Nuevo León, information provided to Breitbart Texas by  the Tamaulipas government revealed.
In the first skirmish, a convoy of Mexican soldiers had been carrying out routine patrols around the city when they spotted a convoy of gunmen. The information relayed by the Tamaulipas government revealed that the cartel gunmen attacked the military forces, setting off a fierce battle. During the fighting, the soldiers managed to kill eight of the gunmen while others escaped.
Additional military and police forces flooded the area, setting off a manhunt to capture the other gunmen than had taken part in the clash. About an hour later, authorities spotted one SUV with shooters inside. According to the information relayed by the Tamaulipas government, the gunmen attacked the soldiers in their effort to elude capture setting off a second fight.
A leaked citizen journalist's video on social media shows the moment when a military truck executes a PIT maneuver on a white SUV filled with gunmen. A military truck rams one of the rear sides of the fleeing SUV, causing it to spin out and stop. The video revealed the moment that some of the gunmen jumped out as shots are exchanged with military forces.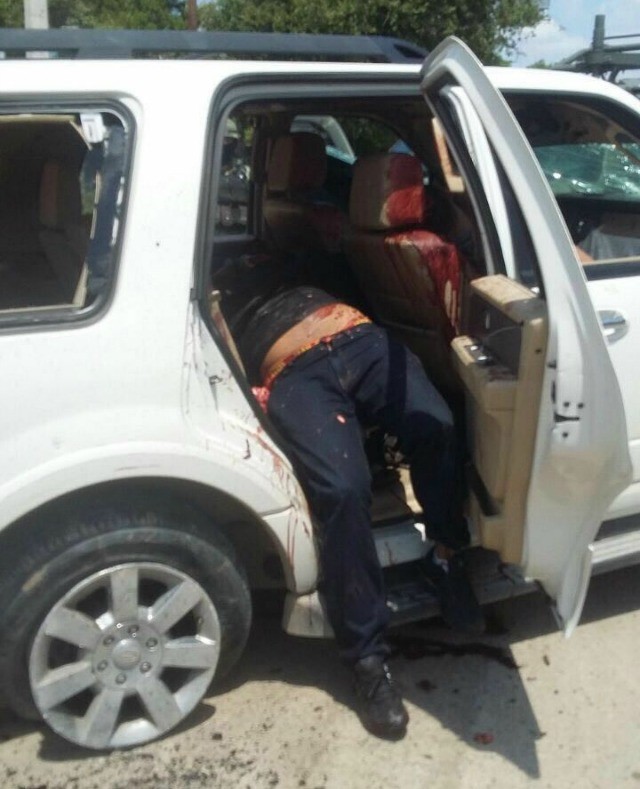 This fierce clash comes days after a  gun battle in the downtown area, mere blocks from Laredo, Texas,  killed two gunmen, Breitbart Texas previously reported.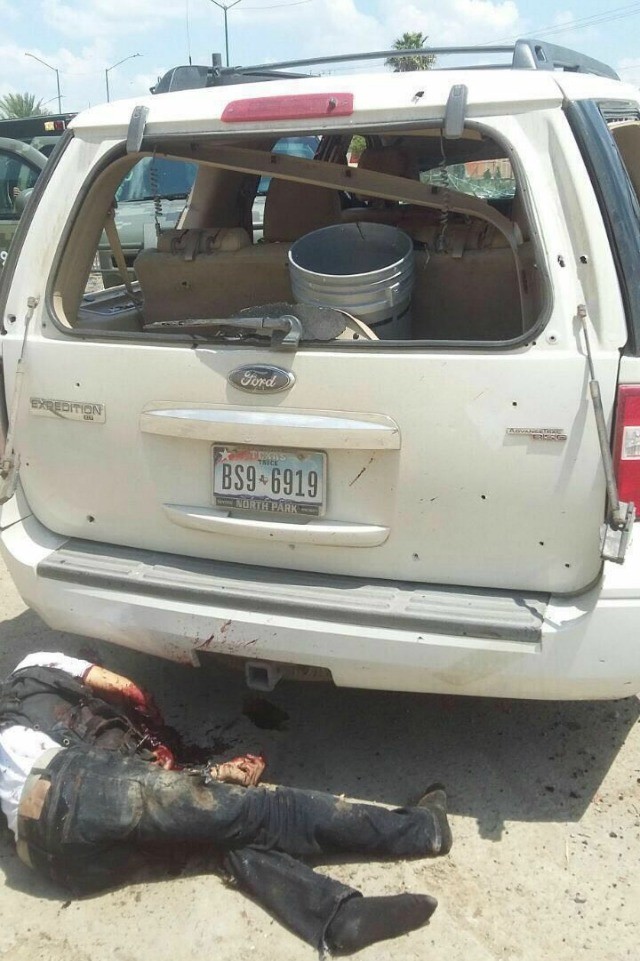 As Breitbart Texas has been reporting for more than 10 months, two rival factions of the Los Zetas cartel have fought for control of lucrative drug trafficking territories and routes. The raging wave of violence results in almost daily kidnappings, drive-by shootings, gun battles, beheadings, dismemberments and other gory executions.
Editor's Note: Breitbart Texas traveled to the Mexican States of Tamaulipas, Coahuila and Nuevo León to recruit citizen journalists willing to risk their lives and expose the cartels silencing their communities.  The writers would face certain death at the hands of the various cartels that operate in those areas including the Gulf Cartel and Los Zetas if a pseudonym were not used. Breitbart Texas' Cartel Chronicles are published in both English and in their original Spanish. This article was written by "M.A. Navarro" from Ciudad Victoria and Breitbart Texas' Ildefonso Ortiz.