REYNOSA, Tamaulipas — Cartel members fighting for control of this border city are again taking up the practice of dismembering victims and using 55- gallon drums filled with fuel to incinerate the remains. 
It is unclear how many have been incinerated, however, the fighting in the streets currently exceeds 65 documented casualties. Breitbart Texas has reported on the raging violence between convoys of SUVs and gunmen roaming the streets. Undocumented killings are believed to be cartel kidnappings occurring on a daily basis. The sequestered victims are typically cartel personnel or their kin and are rarely found alive or dead thereafter.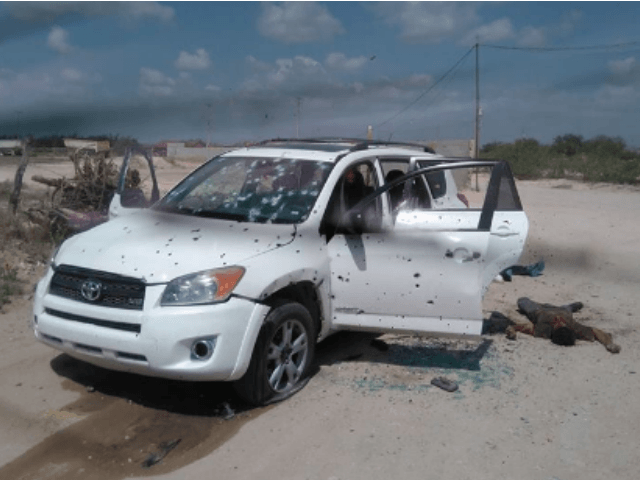 Throughout the low-income neighborhoods in this city, residents are finding burned-out drums with holes punched into them. In Valley Soleado, residents are finding apparent burned-out drums and tires. Fearing the the Gulf Cartel, residents are not typically reporting their findings to authorities.
The drums indicate a practice where cartel gunmen punch holes in the drums, use oil, fuel, old tires, and other flammable materials to burn human bodies. Breitbart Texas previously reported on this practice in Matamoros and posted a video where cartel members appear to be kicking a human head prior to incineration. 
As Breitbart Texas reported, fighting began in late April shortly after a team of Mexican Marines killed Juan Manuel "El Toro" Loiza Salinas, the former regional boss of the Gulf Cartel. The death led to a power vacuum where his nephew Alberto "Betillo" Salinas and Luis Alberto "Pelochas or M-28" Blanco Flores, along with a few other commanders sought to keep control of the city. The faction paints the logo "M-42" on their trucks during clashes.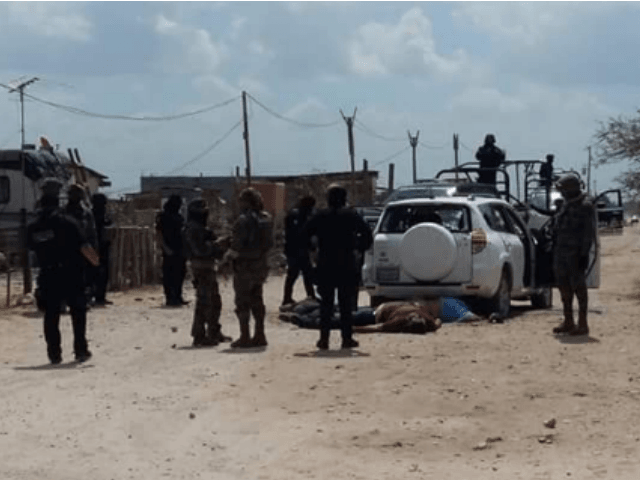 The other faction is led by Petronilo "Panilo or M-100" Moreno Flores, Jesus "Wero Jessi" Garcia, and other key Gulf Cartel commanders seeking to take back control of the region. Each side is increasing the deployment of more foot soldiers or "estacas" to guard properties and patrol public streets to protect drug trafficking territories and routes. The added presence of illegal gunmen led to frequent clashes with Tamaulipas police forces and Mexican soldiers, concurrently matching force sizes in the area. 
Editor's Note: Breitbart Texas traveled to the Mexican States of Tamaulipas, Coahuila, and Nuevo León to recruit citizen journalists willing to risk their lives and expose the cartels silencing their communities.  The writers would face certain death at the hands of the various cartels that operate in those areas including the Gulf Cartel and Los Zetas if a pseudonym were not used. Breitbart Texas' Cartel Chronicles are published in both English and in their original Spanish. This article was written by "A.C. Del Angel" from Reynosa, Tamaulipas.