REYNOSA, Tamaulipas — Cartel gunmen incinerated three of their suspected rivals in an ongoing war for the past three months that led to more than 137 confirmed deaths in this border city. The bodies were found near one of the many industrial parks–it remains unclear if the victims were alive when torched.
Authorities discovered the three bodies on a dirt road known as Brecha E99, where Tamaulipas investigators gathered evidence and photographs of the remains. The scene was near the Reynosa Industrial Park, a manufacturing complex that houses numerous international factories.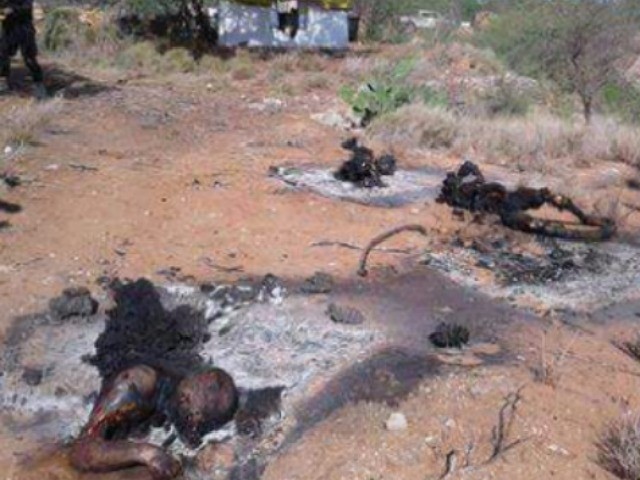 The factories that surround Reynosa provide thousands of jobs for the area. Most of those facilities manufacture parts or assemble products that are then crossed into the U.S. for international commerce. While not directly targeted, many of the plants have experienced issues with cartel operations, such as gun battles and finished product theft.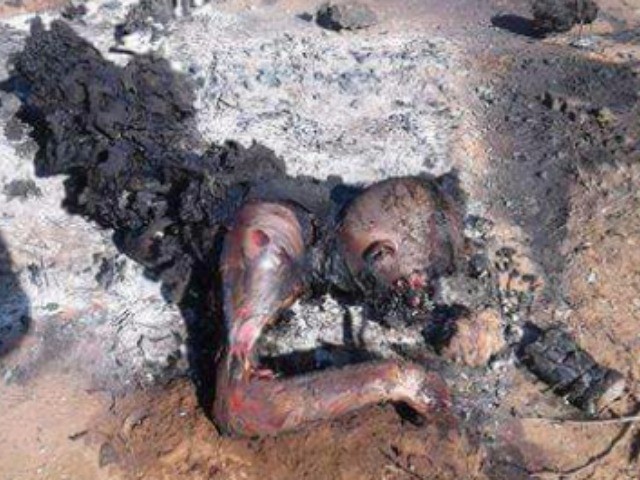 While authorities have not identified the victims, law enforcement sources revealed to Breitbart Texas that the victims are likely cartel members from one faction caught by rivals. Since May, two factions of the Gulf Cartel have been at war over control of the city's lucrative drug distribution and trafficking areas, Breitbart Texas reported. The fighting causes almost daily gun battles, kidnappings, and executions that have killed more than 137 individuals–including innocent bystanders and law enforcement.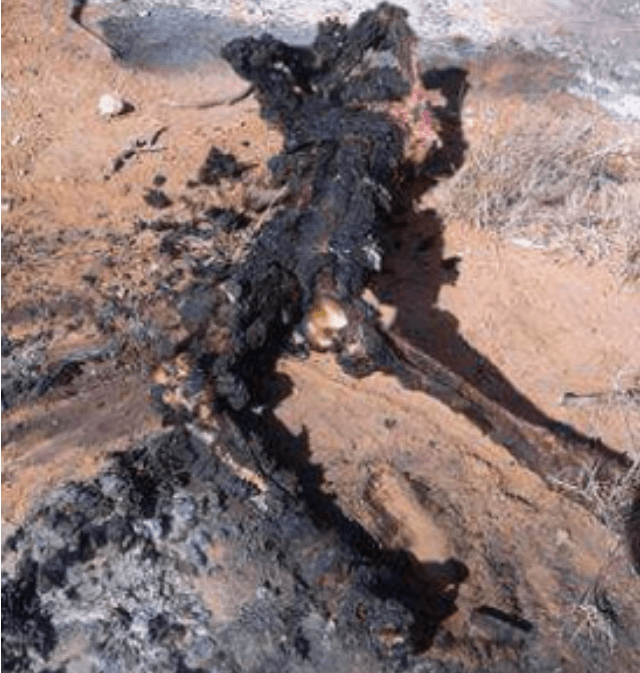 In apparent frustration, Gulf Cartel forces are carrying out grenade attacks and ambushes against state law enforcement or military personnel. One of those grenade attacks took place at a local hotel along one of the city's main avenues; dozens of state cops were lodging there.
Editor's Note: Breitbart Texas traveled to the Mexican States of Tamaulipas, Coahuila, and Nuevo León to recruit citizen journalists willing to risk their lives and expose the cartels silencing their communities.  The writers would face certain death at the hands of the various cartels that operate in those areas including the Gulf Cartel and Los Zetas if a pseudonym were not used. Breitbart Texas' Cartel Chronicles are published in both English and in their original Spanish. This article was written by "A.C. Del Angel" from Tamaulipas.