Agents with the Tamaulipas Attorney General's Office raided a luxury ranch tied to a former cartel-linked governor who is the target of an ongoing embezzlement and money laundering investigation.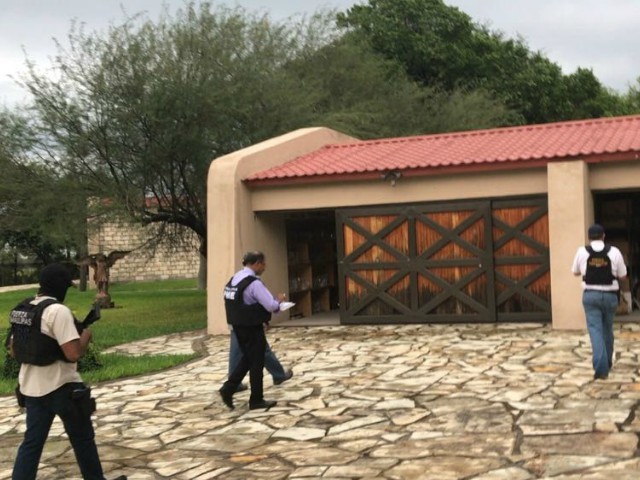 Authorities raided a luxurious ranch tracing back to former Tamaulipas Governor Eugenio Hernandez. The agents also searched for two yet-unnamed individuals who are targets of the ongoing investigation against the former politician. The pair were not found during the raid.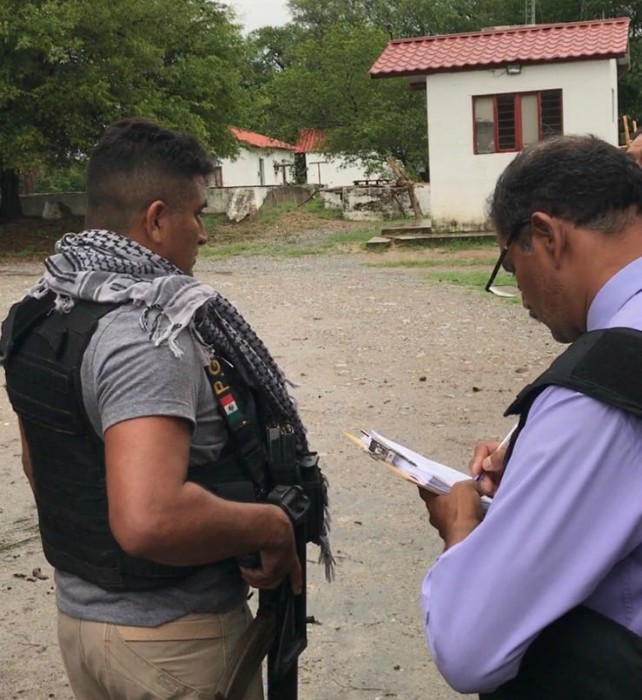 State authorities arrested Hernandez last week in the state capital of Ciudad Victoria on warrants charging him with one count of embezzlement and one count of money laundering. The case against Hernandez is linked to the purchase of a large piece of state-owned coastal property that, according to authorities, he purchased for one percent of the property's fair market value.
Since carrying out the arrest, authorities seized the large tract of property and raided a luxury ranch registered to one of the shell companies used by Hernandez. The property boasts a pool, tennis court, various buildings, and warehouses, as well as a rodeo arena.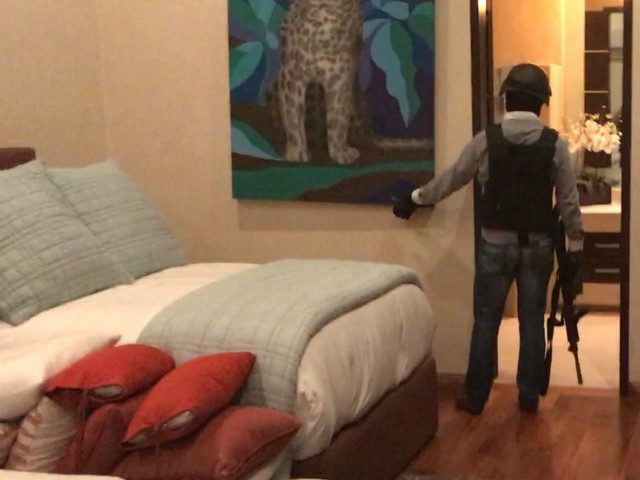 The former politician is currently listed as a fugitive by the U.S. Department of Justice on multiple money laundering charges. Hernandez is wanted by U.S. Homeland Security Investigations and by the U.S. Drug Enforcement Administration as well.
Despite his fugitive status in the U.S., Mexican authorities did not move against Hernandez–who lived with complete impunity–until Tamaulipas state authorities arrested him. The action by state authorities follows last year's landslide election win by current governor Francisco Cabeza de Vaca, who is from the National Action Party (PAN). Under Cabeza de Vaca's term, investigators discovered that former PRI Governor Egidio Torre provided state cops as bodyguards to Hernandez and another fugitive cartel-linked governor, Tomas Yarrington.
Upon discovering the misuse of state assets, Cabeza de Vaca put a stop to the practice. Cabeza de Vaca is also the one behind the creation of the new anti-corruption unit within the state attorney general's office, tasked with investigating Hernandez and his associates.
Ildefonso Ortiz is an award-winning journalist with Breitbart Texas. He co-founded the Cartel Chronicles project with Brandon Darby and Stephen K. Bannon.  You can follow him on Twitter and on Facebook.
Brandon Darby is managing director and editor-in-chief of Breitbart Texas. He co-founded the Cartel Chronicles project with Ildefonso Ortiz and Stephen K. Bannon. Follow him on Twitter and Facebook. He can be contacted at bdarby@breitbart.com.