MATAMOROS, Tamaulipas — A makeshift incendiary device believed to be a Molotov cocktail ignited inside this border city's cathedral, spreading panic among residents. Authorities remain tight-lipped about the investigation.
The device, believed to be a bottle containing unknown chemicals, was left behind in the central area of the cathedral and exploded, causing minor damage to the floor and some of the pews. Church leaders issued a short statement confirming the explosion and noted no injuries.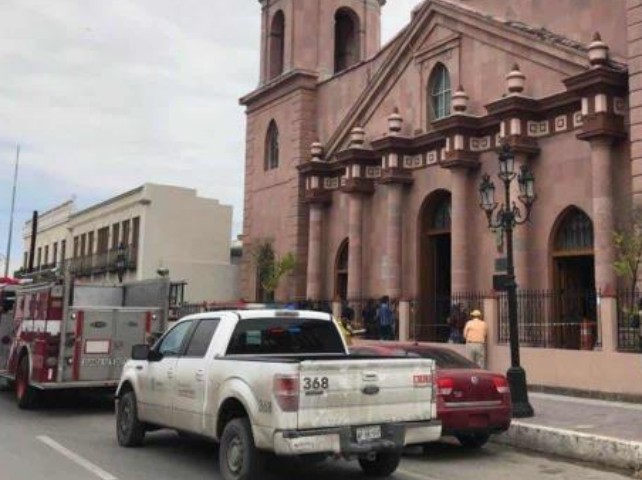 The explosion led to the deployment of federal and state police officers who carried out a search through the city's downtown area to track down any suspects.
Recently, Matamoros drew national media attention in Mexico after a team of special forces troops tracked down and arrested Jose Alfredo "El Contador" Cardenas, a regional leader for the Gulf Cartel. Just three days after the arrest, a federal judge in Mexico City ordered the capo's release claiming his arrest had been illegal, Breitbart Texas reported.
Editor's Note: Breitbart Texas traveled to the Mexican States of Tamaulipas, Coahuila, and Nuevo León to recruit citizen journalists willing to risk their lives and expose the cartels silencing their communities.  The writers would face certain death at the hands of the various cartels that operate in those areas including the Gulf Cartel and Los Zetas if a pseudonym were not used. Breitbart Texas' Cartel Chronicles are published in both English and in their original Spanish. This article was written by "J.A. Espinoza" from Tamaulipas.