UPDATE: 30-year-old Kino Jimenez was arrested by San Antonio Police Thursday night on charges of felony theft of a person. Bail was set at $5,000.
The Universal City resident was apprehended "without incident" at his home, the Daily Mail reports.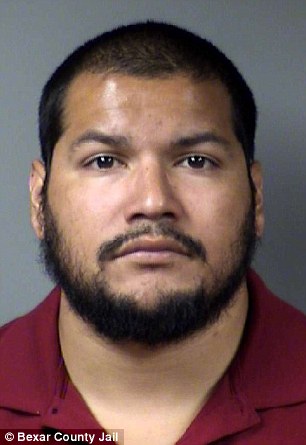 A Texas mother claims her son was attacked at a Whataburger in San Antonio because he was wearing a Trump-supporting MAGA hat. The mother posted a video of the incident on Facebook.
The woman claimed a man became angry at her teenage son and his group of friends because one of them wore a "Make American Great Again" hat in support of President Donald Trump, KENS5 reported. The video shows the man throwing his fountain drink at the table and shouting a racial slur.
In her post on Facebook, that has since been taken down, Patricia Spittler asks for help in identifying the man she called "scum bag of the year," the San Antonio CBS affiliate reported.
"His friend was wearing a patriotic hat, and this happened! It would be nice to know who he is for someone to let him know his actions are not okay!" Spittler reportedly wrote in her Facebook post. "Real tough guy… approaches a group of teenagers minding their own business just having a burger! He kept his hat, too."
The video has since been re-posted in other locations. Twitter user, @ColumbiaBugle tweeted a message describing "the civility of the left on full display…"
Disturbing video of young Trump Supporter having his MAGA hat stolen and a drink thrown in his face.

The civility of the Left on full display… pic.twitter.com/gUzBVRpP7X

— The Columbia Bugle (@ColumbiaBugle) July 5, 2018
As the video begins, the man says, "… supporting the president. You ain't supporting shit nigga," and then throws the drink in the face of a 16-year-old boy. With MAGA hat in hand, the man walks away saying "Bitch ass motherf**ker."
The boy, Hunter Richard, said the man also pulled his hair while taking the hat, News4SA reported.
"I support my President and if you don't, let's have a conversation about it instead of ripping my hat off. I just think a conversation about politics is more productive for the entire whole rather than taking my hat and yelling subjective words to me," he told the local NBC affiliate.
A police report of the incident was filed, News4SA reported.
A local bar in San Antonio where the alleged attacker worked part-time posted a note on Facebook claiming they were made aware of the attack they said was committed by one of their part-time employees. Rumble officials claimed the man has been fired because his actions "go against everything that this establishment stands for."
Bob Price serves as associate editor and senior political news contributor for Breitbart Texas. He is a founding member of the Breitbart Texas team. Follow him on Twitter @BobPriceBBTX, GAB, and Facebook.