Pop singer Katy Perry, who found major fame in 2008 for her hit "I Kissed a Girl" was put to the test recently in an awkward physical exchange between her and a young female fan in Brazil.
Perry was performing in Rio de Janeiro as part of her Prismatic World Tour set, when she invited a young woman to join her on stage.
The fan began to kiss and grope her, as Perry yelled to the crowd: "She's kissing my neck!"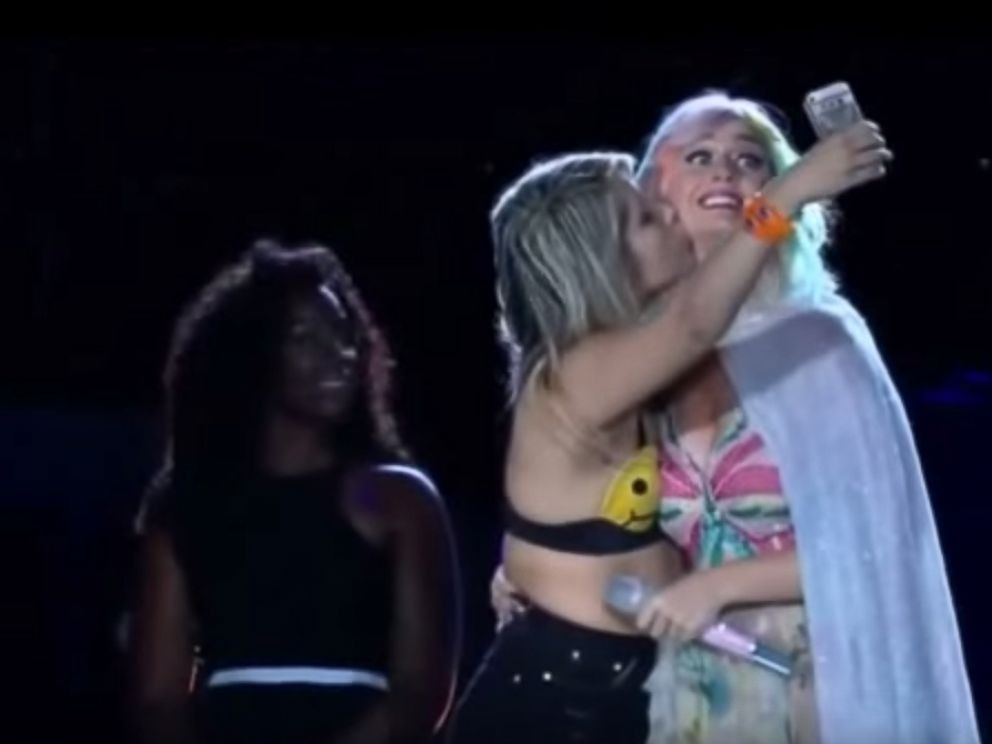 "We might need that water back. We need some water," Perry continued, while adding: "I think she's rolling."
Perry appeared to have the situation under control, and kept her composure, but her facial expressions revealed she definitely didn't enjoy being kissed by a random girl.
Watch the video below: