Jeremy Corbyn, the veteran hard-left MP and union favourite, has shot into second place in the race to become the new Labour leader. Even if he loses now, he is increasingly likely to be granted a seat in the party's Shadow Cabinet, raising the possibility he could serve in a future Labour government.
Corbyn was a surprise addition to the candidacy list, only securing the required 35 nominations to stand minutes before the deadline. He now has the backing of 28 local Labour branches – just behind favourite Andy Burnham who is on 33. Yvette Cooper has the support of 24, and Liz Kendall is trailing on just 4.
He has already secured the backing of Unite and other unions. Ed Miliband abolished the union's block voting rights which won him the leadership, but it has been confirmed by The Guardian that about 30,000 Unite members have signed up as registered party supporters – making them eligible to vote in the contest – which could help Corbyn.
Corbyn once called on Tony Blair to "evict" the royal family from Buckingham Palace and his policies include ending all spending cuts, the introduction of a Soviet-style "planned economy," support for full nuclear disarmament, a "united Ireland" and open door immigration.
He once said it was, "my pleasure and my honour" to host "our friends from Hezbollah and our friends from Hamas" in the Commons and has pledged his support for the well known anti-Semitic Islamist Raed Salah.
A third of the Labour MPs who nominated him were clear that they did not support his policies; assuming he would finish last, they merely wanted to "broaden" the debate.
However his support among party member and activists could prove decisive. He surprised observers again by winning the first televised hustings in June, where the Left-leaning audience cheered him enthusiastically. Even if he loses out to Cooper or Burnham, it is increasingly likely he will now secure a seat in the shadow cabinet.
Meanwhile, Liz Kendal, who sits on the more moderate wing of the party, has been rapidly losing support after she made comments in support of failing white working class school children and said she supported meeting the NATO required 2 per cent spending on defence. A satirical Facebook page called "Liz Kendall for Conservative Leader" has been rapidly gaining likes.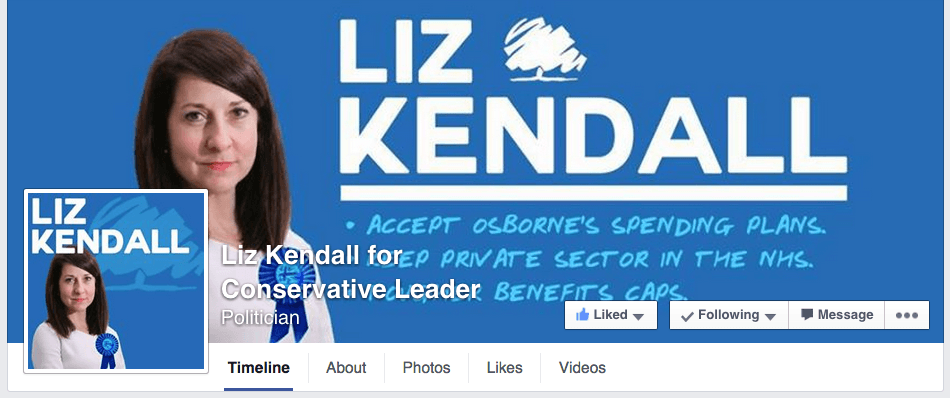 Many accused previous leader Ed Miliband of moving the party too far to the left, thus losing May's election, but now party members (and possibly the influence of the SNP), are pulling the party ever further away from the mainstream of British politics. Both "more of the same" Burnham and radical-left Corbyn will probably be welcomed by both the Tories and UKIP, seen as helping them towards winning the next election.
Great meeting with @OwenJones84 – he agreed to get Jeremy Corbyn to lead Labour to help #Ukip win. ;0)

— Douglas Carswell MP (@DouglasCarswell) July 9, 2015